President Donald Trump's expulsion of Russian diplomats and spies in response to the Skripal poisonings is "not enough" to punish Vladimir Putin, the former U.S. ambassador in Moscow said.
The U.S. said it would expel 60 diplomats and has ordered the closure of Russia's consulate in Seattle after the attempted murder Sergei Skripal, an ex-colonel in Russian military intelligence who turned double agent for the British, and his daughter, Yulia.
Alexander Vershbow, who was U.S. ambassador to Russia between 2001 and 2005, told Newsweek that the expulsion of Russian diplomats—which is also happening in the U.K. and across Europe—is "not enough" to deter Putin.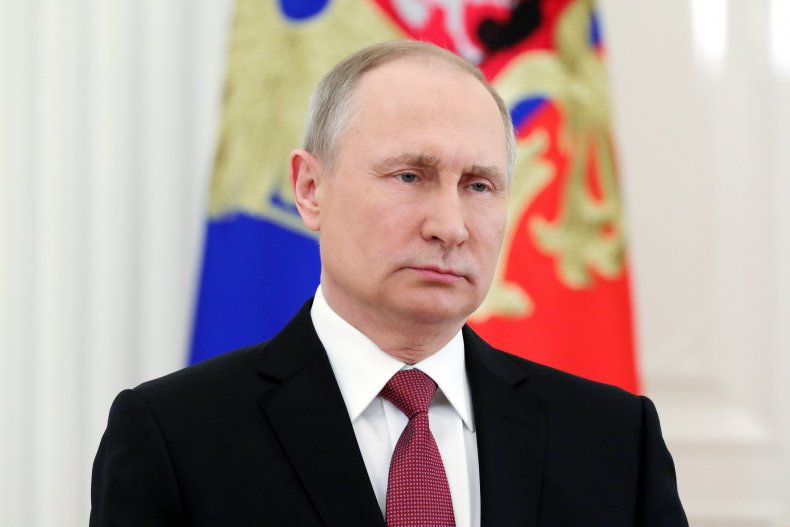 "I think what is needed is to go beyond that—to include some of these targeted sanctions that single out Putin's cronies for sanctions in terms of limiting their access to international markets, possibly banning their travel, pressing for more transparency about the sources of their wealth," said Vershbow, who was deputy secretary general of NATO between 2012 and 2016.
He continued, "If you're really going to hit Putin's power base, you have to go beyond the expulsion of some diplomats and spies, who can be replaced."
If the West does not respond robustly, "Putin will continue to get the impression that he can do these kinds of provocative actions at acceptable cost," Vershbow said, referring not only to the Skripal attack but also the annexation of Crimea, Russia's 2008 war in Georgia and other recent assassinations linked to the Kremlin.
Skripal and his daughter were poisoned with a Russian-developed novichok nerve agent on March 4 in Salisbury, England, where they live. The U.K. and its allies blamed the Russian state for the chemical attack, which also made the first police officer on the scene seriously ill. The Kremlin denies any involvement.
"I think it has been an important wake-up call for some of the more reluctant allies, who continue to either been in denial or try to compartmentalize issues like Ukraine, from their desires to have a partnership with Russia," Vershbow said. "This affair has at least injected more realism into the debate, though I don't think it's going to settle the issue."
Announcing the expulsion of Russian diplomats from the U.S., a White House spokesperson said the closure of the Russian consulate in Seattle was "due to its proximity to one of our submarine bases and Boeing."
"The United States takes this action in conjunction with our NATO allies and partners around the world in response to Russia's use of a military-grade chemical weapon on the soil of the United Kingdom, the latest in its ongoing pattern of destabilizing activities around the world," the spokesperson said.
"Today's actions make the United States safer by reducing Russia's ability to spy on Americans and to conduct covert operations that threaten America's national security. With these steps, the United States and our allies and partners make clear to Russia that its actions have consequences.
"The United States stands ready to cooperate to build a better relationship with Russia, but this can only happen with a change in the Russian government's behavior."