Ezra Miller Hit With Second Hawaii Arrest as HBO Mulls 'Flash' Future
Hollywood actor Ezra Miller has reportedly been arrested once again in Hawaii as HBO considers Miller's future as the popular comic superhero "The Flash."
The actor's latest arrest in the 50th state took place early Tuesday morning, according to KITV. Miller was charged with second-degree assault, police said. This comes after the 29-year-old star was also arrested in the state last month on charges of disorderly conduct and harassment following an incident at a bar.
Officers were called to a residence in Pahoa a little after 1 a.m. for a report that Miller threw a chair at a 26-year-old woman, leaving her with a cut to the forehead, police told the station.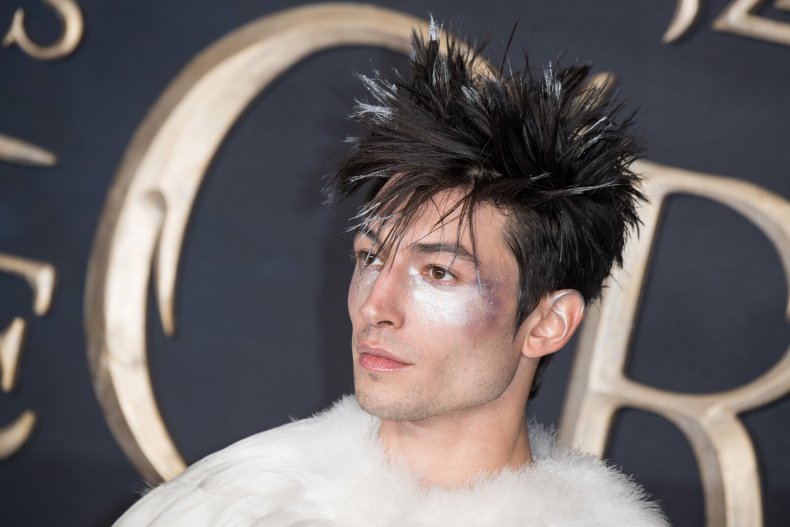 The woman who, refused treatment for the injury, sustained a half inch cut, according to KITV.
Miller allegedly threw the chair after the star "became irate after being asked to leave," according to The Hollywood Reporter.
The "Justice League" actor was arrested after he was found by police at an intersection, KITV reported. After being taken into custody, Miller was released just after 4 a.m.
Following his other arrest, in late March, Rolling Stone reported that executives from Warner Bros.—WarnerMedia owns HBO—and DC met to discuss Miller's future as the speedy superhero. Subsequently, all projects involving Miller with the company were supposedly paused.
In the March arrest, police said, Miller started "yelling obscenities and at one point grabbed the microphone from a 23-year-old woman singing karaoke and later lunged at a 32-year-old man playing darts. The bar owner asked Miller to calm down several times to no avail," according to the police statement.
In the March arrest, Miller was charged and released after posting $500 bail.
Miller's arrest on Tuesday comes as, Hawaii News Now reports, the actor was to appear in court in the first arrest.
Newsweek reached out to representatives for Miller and the Hawaii Police Department for comment.
In January, the actor posted a 49-second video to Instagram calling out members of a KKK chapter in North Carolina, suggesting that they should kill themselves. All of the actor's social media accounts have since been deleted.
Miller has most recently appeared in "Fantastic Beasts: The Secrets of Dumbledore," the third entry in the Harry Potter-related film franchise, which opened this past weekend. The film topped the weekend box office with a little more than $42 million, according to BoxOfficeMojo.