What Could Happen to Facebook Under a Joe Biden Presidency, and Should Zuckerberg Be Worried?
It's no secret that U.S. presidential candidate Joe Biden doesn't like Facebook—or its billionaire founder and CEO Mark Zuckerberg.
The Democrat, 77, who is currently attempting to oust Donald Trump, 74, from the White House, has accused the social network of failing to stop the spread of disinformation, conspiracies and lie-filled ads—with his team hounding its executives with letters in recent months demanding aggressive policy enforcement.
"I've never been a big Zuckerberg fan. I think he's a real problem," the former vice president told The New York Times editorial board in a lengthy interview last December.
His fear that Facebook's allegedly lax enforcement could be exploited during the 2020 election was seemingly lent credence last week when the Trump campaign bought an influx of political ads, which are not fact-checked, to fuel a conspiracy that Biden was wearing an earpiece during their chaotic debate on Tuesday, September 29.
The baseless claim, which also spread across TikTok and Twitter, was seen hundreds of thousands of times on Zuckerberg's platform alone. It remains active. Under Trump, Facebook has faced swells of criticism, but very little regulatory consequence.
Transparency, Misinformation and Political Speech
Now questions linger: What will happen if Biden wins the White House next month? Should Zuckerberg be worried? Does Biden mean what he says—or are his attacks on Facebook just another campaign talking point? Will anything really change?
"Much of it comes down to [Biden's] appointments at [the Justice department] and the FTC [Federal Trade Commission]," former U.S. Labor Secretary Robert Reich told Newsweek when asked how a potential his presidency could impact Facebook.
"Antitrust is a blunt weapon, but it could be used to dismember Facebook's business model of weaponizing personal information," he continued.
"Anything else depends on whether the Dems control the Senate as well as the House. If they do, I could see a push to force Facebook—the largest and most powerful media corporation in the world—to take responsibility for its content, police its advertising, and alter its algorithm so that users weren't sent into ever more extremist directions. On those latter points, I'd assume Alphabet/Google would be treated the same."
Biden's campaign has publicly urged Facebook to stop the spread of misinformation that could be used to undermine the election, including from Trump himself, who has repeatedly used social media to spread falsehoods about the imminent vote.
Legal experts say even if Biden wins the election next month, forcing Zuckerberg to act using the power of the White House alone would be unsuccessful.
"Ultimately, it is for the Legislative Branch to regulate and for the Judiciary to adjudicate when matters come before court," Kelsey Farish, a technology and media lawyer, told Newsweek, noting the executive has "relatively little power" to break up a company.
"Politics aside, it's worth focusing the mind on what Biden's key issues with Facebook are. The key themes are principally around political and systemic threats.
"In other words, Biden is concerned about transparency, misinformation, campaign finance, and political speech. Although it may be possible to regulate certain aspects of the digital economy and the players which operate within it, Biden's critiques are both nebulous and incredibly thorny issues. Take, for example, Biden's call for Facebook to promote authoritative and trustworthy sources of election information.
"This sounds straightforward, but which sources might those be? More importantly, who decides which sources are to be deemed 'authoritative?'" Farish said.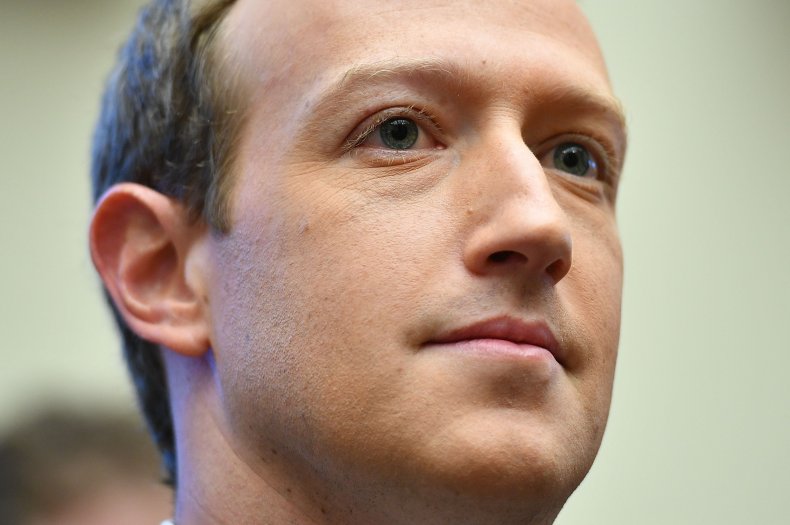 The Backbone of the Internet
So does that mean Zuckerberg is in the clear? Unlikely. Legal experts say that while the situation is complex, the social network could find itself in trouble in regards to one of the few areas Trump and Biden actually appear to agree on: Section 230.
Section 230 of the Communications Decency Act gives legal protection to websites and social networks operating inside the U.S., including Facebook, for illegal content that's posted by users. It has been described as the backbone of the internet.
In an executive order in May, Trump argued the legislation should be clarified as Twitter and Facebook have used their powers to silence speech—including his own. Biden, for comparison, says Facebook hides behind it while its users spread "falsehoods."
Biden told The Times last year that he felt Section 230 should be fully revoked, arguing that while newspapers face consequences and lawsuits if they publish false information, the social networks are protected—despite existing as a publisher.
"Doing so would likely invite much uncertainty as the underpinning social and economic, not to mention legal, implications and safeguards have yet to be decided," Farish said.
"If Facebook is suddenly made responsible for the content its users post, we may see an introduction of stronger take-down procedures. Alternatively or in addition, the basic relationship that Facebook and other platforms have may change, too. We might see a shift to subscription models, whereby users are asked to pay fees in order to use social media websites, or otherwise agree to much stronger sets of Terms of Use."
'Large Concentration of Power'
While that remains hypothetical, Biden has previously voiced antitrust concerns, saying that Facebook has amassed a "large concentration of power"—another potential issue in any future relationship between a Biden presidency and Zuckerberg's empire.
By now, Facebook is no stranger to antitrust investigations, which attempt to find out if a company has unfairly used a dominant position to stifle or destroy competition.
Zuckerberg appeared before a House antitrust committee in July to defend his business against accusations that it was building a monopoly, telling senators that his firm was in fact lagging behind some competitors, naming Apple, Amazon and Google.
Alongside the congressional investigation, the FTC is said to be moving ahead with its own antitrust probe, covering the acquisitions of Instagram and WhatsApp. According to The Wall Street Journal, the year-long inquiry may surface by the end of 2020.
By then, Biden could be waiting in the wings of the presidency.
Angelo Carusone, president and CEO of Media Matters for America, a left-leaning media watchdog, told Newsweek that the effects inside Facebook could be felt quickly if Biden wins the presidency and attempts to enact policy updates.
"The most significant change at Facebook will happen immediately. Joel Kaplan, longtime Republican operative who currently heads global policy, will be significantly depowered or even pushed out," he forecast.
"And this matters because Kaplan is a major roadblock to significant internal changes at Facebook. So, as a result, you'll see a bunch of common sense changes put in place and faster action on a range of matters that he has been seemingly stalling."
Carusone felt that "total revocation of Section 230 is unlikely" but noted it could soon be modified to establish more safeguards, and liability for breaking them.
"Zuckerberg would prefer to exist under Trump," he said. "For starters, like a lot of companies connected to the media, Trump is perceived as great for Zuckerberg's business.
"Trump and the larger right-wing echo chamber's extremism and high valence content intensifies engagement on Facebook. A Facebook exec recently confirmed this when comparing, seemingly in a neutral or positive way, the climate on Facebook to the emotional resonance of nazi imagery during the 1930s. Yikes.
"Beyond that, Trump imposes little to no regulation, is easy to manipulate and has no concern about addressing the harms Facebook causes at home or abroad."
Well before the election cycle started to heat up, Facebook was already pitching its own version of regulation. A white paper in February conceded that the internet has made it easier to spread abusive or illegal content, including via social media networks.
Without referencing Section 230 directly, Facebook made a point to stress that internet companies should be viewed as "intermediaries, not speakers." Facebook said it would be "impractical and harmful" to require such platforms to approve every post.
Allan Dunlavy, a New York-based partner at consultancy and law firm Schillings, likened it to a newspaper vs. a telephone company: While a newspaper can be sued for printing defamatory information, a phone company is viewed as simply relaying the call.
He said: "[Section 230] probably is a foundation for the internet as we now know it—but the reality is the internet that we now know has rampant cyber bullying, fake news, anonymous attacks, anti-social commentary, general intolerance, aggressive behavior, divisiveness, revenge porn, easy access to terror material, echo chambers for your opinion. It sort of begs the question: Is that the internet we actually want?
"Section 230, if you can believe it, is from 1996, that's nearly 15 years ago. It's ancient history. The internet is a completely different animal today," Dunlavy told Newsweek.
According to Dunlavy, Biden will need a broad platform of support if he does attempt to revoke Section 230, a move that will inevitably have a wider knock-on effect.
"If Biden wins [an election under] circumstances where there's been interference and we have the same sort of issues we did after 2016 then there could definitely be the political will to revisit this whole thing," he said, referencing the legislation.
"I think that's what Facebook is scared about. That's why we see, all of a sudden, this white paper come out where they're saying, yes, we should be regulated. I think a big big part of this, aside from the fact that social media self-governance hasn't worked, a really big part of it is where the financial incentives lie.
"At the moment there's no financial incentive to take any action on these issues. In fact quite the contrary is true. They need more people, they need more data, they don't want to exclude people from their platforms, they don't want to upset their customers by telling them they can't say various things and they can't do various things. They want everyone in there, so they can collect all their data and flog it," Dunlavy said.
"What society needs to do and what the government needs to do is change the financial calculation so it's no longer in its financial interest not to take action on these issues."
Until the votes are counted—which is expected to take significantly longer than usual as Americans turn to postal votes—it remains unknowable if Biden will oust Trump.
His decision making if he wins is also impossible to predict but it's clear from his talking points that Facebook, and Zuckerberg by extension, could end up in his crosshairs.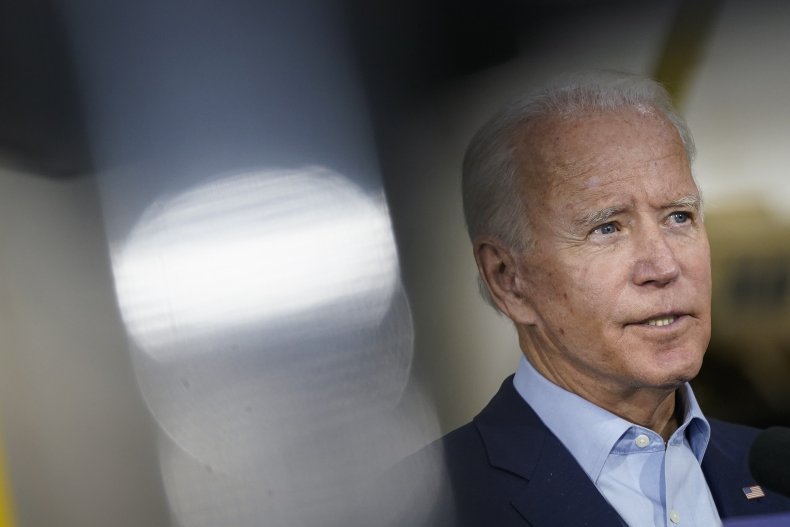 Navigating a Presidential Election
As November 3 draws near, and in the wake of a disastrous U.S. presidential debate, Facebook executives announced the platform would be making additional efforts to stop ads "with content that seeks to delegitimize the outcome of an election."
"This would include calling a method of voting inherently fraudulent or corrupt, or using isolated incidents of voter fraud to delegitimize the result of an election," said Rob Leathern, Faceook Director of Product Management.
The move will also apply to Instagram.
Responding to criticism from the Biden camp last week, a Facebook spokesperson told Newsweek via email: "While many Republicans think we should take one course, many Democrats think we should do the exact opposite.
"We've faced criticism from Republicans for being biased against conservatives and Democrats for not taking more steps to restrict the exact same content. We have rules in place to protect the [election] and we will continue to apply them impartially."
The social network did not respond to request for comment sent last week asking how it will have to adapt to a potential Biden presidency.
Zuckerberg announced on September 3 that new political ads would be blocked during the final week of presidential campaigning. That takes effect on October 27.
"This election is not going to be business as usual," the Facebook CEO asserted on his personal account. "We all have a responsibility to protect our democracy."
There is just a month to go until the 2020 U.S. presidential election—which comes during a global coronavirus pandemic. And a lot can happen in a month.
"I don't really think [Facebook] cares who is in power and, for these specific purposes, what they need is divided power," Dunlavy told Newsweek.
"Facebook needs one of the houses to be with one party, the other to be with a second and the White House with either one of them—because then nothing gets done."
So it rasies the question: Should Zuckerberg be personally worried about the potential for a Joe Biden presidency?
"That we're even asking this question shows just how much damage Trump has done to our Democratic norms," Carusone said.
"Biden believes in the rule of law. He's not going to just randomly start going on witch hunts or using the force of government to get revenge, the way that Trump does as the right-wing media cheer on.
"Zuckerberg should only be personally worried if Facebook's role in all this destruction was more than mere recklessness or negligence, but if it rose to the level of intentional manipulation. Then he should be as worried as any other criminal not yet caught should be worried. But, should he be worried about whether he would be the victim of a sham investigation and revenge scheme? No."
Robert Reich is a Newsweek columnist.