Fact Check: Are There 38,000 Gun Deaths Every Year in the U.S.? 
The tragedy at Michigan State University, in which three people were killed, has created another chapter in America's troubled and continuing history around gun violence, and a re-examination of its gun control laws.
The event follows several other gun tragedies that have unfolded this year, including two mass shootings in California, in Monterey Park and Half Moon Bay, which in total claimed 19 lives.
Among the commentary surrounding Michigan State, one social media post stated that guns were responsible for 38,000 deaths a year.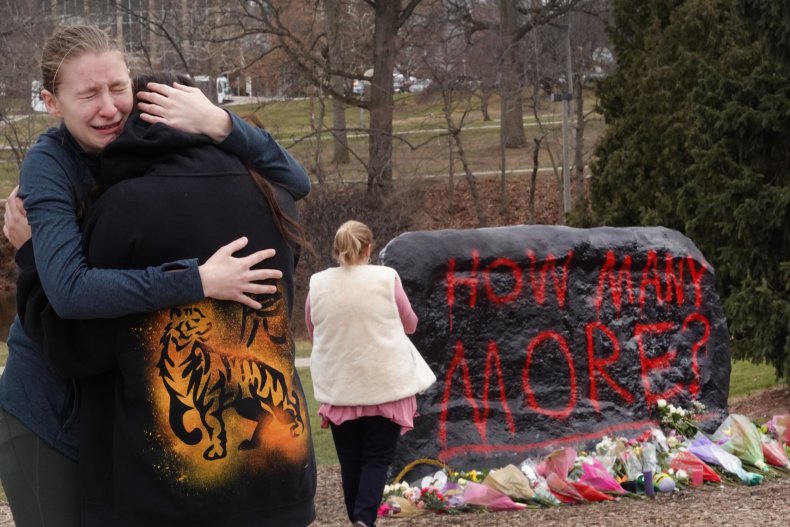 The Claim
A tweet by user @SteveRustad1, posted on February 14, 2023, which has been viewed more than 937,000 times, claimed that there are "38,000 gun deaths a year." Although not stated, the context suggests it refers to U.S. statistics.
The tweet also included the hashtag "#Active Shooter" and mentions "Michigan State University."
The Facts
This claim, as well as providing stats, included political criticism of GOP lawmakers, alleging that "GOP opposes gun control laws" and contrasting the Republican Party's firearm policies with its legislation on "voter suppression laws."
Mentioning Michigan State University in the same post, the reference to gun deaths may cause one to believe that 38,000 gun deaths were homicides.
While the claim that there are 38,000 gun deaths isn't technically incorrect, the mention of this statistic in the context of events such as the Michigan State University shooting has the potential to mislead.
According to data quoted from the Centers for Disease Control and Prevention (CDC) from 2016, 38,000 people died from firearms.
More recent CDC statistics from 2020 showed that the number has increased to 45,222. The number of deaths is broken down into five categories: unintentional, homicide, legal intervention, suicide, and undetermined.
The highest number of firearm deaths was attributed to suicide (24,292). Homicide was the second highest cause (19,384).
Looking at 10 years of data from 2011-2020, the total number of deaths came to 372,497, so even averaged over that period of time (taking into account also that firearm deaths by suicide and homicide have both increased since 2011), we reach around the same statistic quoted on social media.
However, in the context of the conversation around incidents like Michigan State, not correctly attributing figures for each type of firearm death could be considered misleading.
In the case of the recent post on Twitter, there is no breakdown of figures into types of deaths and without that information, one could be led to believe that the number of deaths was attributable to homicide alone.
Although the numbers are still high for homicide, having increased by 44 percent between 2011 and 2020, this was not referenced in that tweet.
The repetition of these statistics is by no means the most egregious misinformation that has spread in the wake of the Michigan State shooting.
False claims were shared on social media shortly after the incident, attributing the crime to a "Lynn Dee Walker", which was incorrect.
The Ruling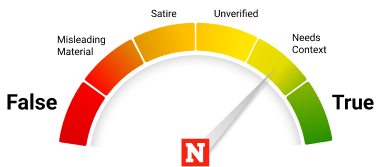 Needs Context.
The figure is based on CDC statistics from several years ago. In 2020, 45,222 people died from firearm use. A 10-year average of gun deaths in the U.S. comes to a figure of around 38,000. However, details in the context of mass shootings should be clarified as the majority of those deaths are associated with suicide, not homicide.
While no less tragic for those involved, when mentioned in the same breath as stories such as the shooting at Michigan State University, this lack of additional detail could be considered misleading.
FACT CHECK BY Newsweek's Fact Check team