Fact Check: Do Biden Polls Show Democrats Want Him to Run in 2024?
President Joe Biden is facing some of the toughest criticism in his time as U.S. leader, with November's midterms widely anticipated to end the Democratic majority in Congress.
The cost of living crisis, gun control, and abortion rights have dominated headlines over the past few months. Biden's approval ratings have in recent weeks fallen behind the levels former president Donald Trump experienced at the same point in his presidency.
However, this week Biden fiercely rebuked the challenges to his popularity among Democrats, insisting he had the support of his party.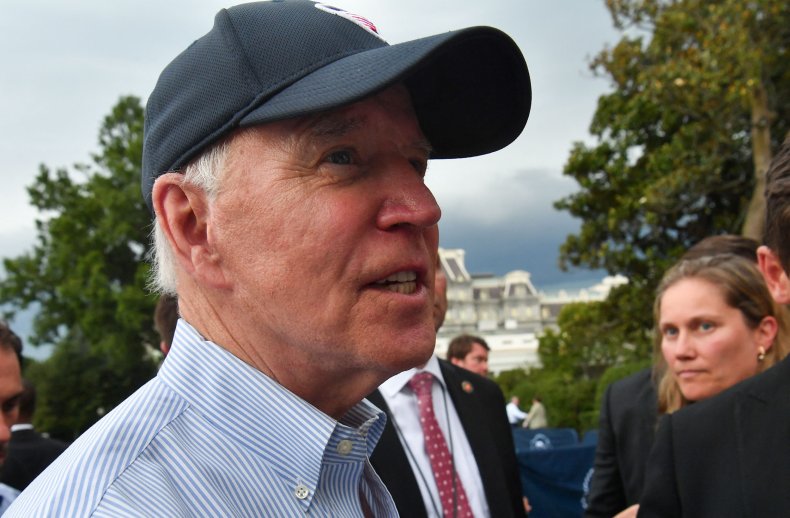 The Claim
A video of Biden posted to Twitter on July 12, 2022 shows the president challenging a reporter who had asked him what his message was to Democrats who don't want you to run again. "They want me to run," Biden said.
The reporter responded that "two-thirds say they don't."
Biden replied: "Read the polls, Jack. You guys are all the same. That poll showed that 92 percent of Democrats if I ran would vote for me."
The Facts
The feelings of unsteadiness around the Democratic Party have been undeniable in recent weeks.
From Trump picks for the November midterms sweeping up support, to weakening outlooks of Biden's chances among left-leaning pundits, broad public sentiment appears to show that the Biden Administration is not gathering the support it needs.
It is in this context that Biden confronted ABC News' Ben Gittleson, as the reporter suggested to him two-thirds of Democrats did not want the president to run as the Democratic nominee in 2024.
The figures are broadly accurate; the poll, run by the New York Times/Sienna College does show that 64 percent of those who said they would vote in the Democratic primary would nominate a different person as the 2024 presidential candidate.
The New York Times provided its methodology and full results as part of its reporting.
However, that 64 percent figure includes voters registered as Republican or Independent/Other. Some states require prospective voters to be registered as a Democrat to vote in a Democratic presidential primary; this could mean that a proportion of the voters surveyed in this poll may not be able to pick a nominee.
Nonetheless, even among registered Democratic voters, just 29 percent surveyed said they would pick him to run again. Sixty-one percent of registered Democrats would nominate a different person.
As for the president's claim that 92 percent of Democratic voters would support him, again, the figures are there, but they've been quoted incorrectly.
Biden in the video posted on Twitter claims the poll showed that "92 percent of Democrats if I ran would vote for me."
It's true that 92 percent of Democrats surveyed said they would vote for Biden in an election. However, the respondents were asked on the condition that "the election were held today" and the options were between Joe Biden, Donald Trump, another candidate or "not going to vote/wouldn't vote if those are the choices."
It is worth considering how that figure might change if the opponent weren't someone as divisive as Trump, or if other potential Democratic candidates, such as Kamala Harris or Michelle Obama, were actually named.
The White House, too, misrepresented the poll. Press Secretary Karine Jean-Pierre told reporters the poll showed that "92 percent of Democrats...support this president." As noted before, this is not quite what those surveyed were asked.
Other findings of the New York Times poll suggested that Biden is also facing the potential loss of a significant number of Black voters, with 47 percent saying they wanted a different Democratic nominee compared to 43 percent backing him.
Younger voters too said they wanted a new candidate too, with 94 percent of those under 30 preferring a different nominee.
The White House has been approached for comment.
The Ruling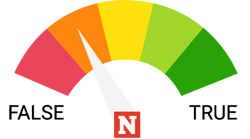 Mostly False.
The New York Times poll found that 92 percent of Democratic voters would support Biden in an election, but only if asked to vote today and their other options were Donald Trump, an unnamed nominee, or not voting. That is not the same as "wanting Biden to run." The polling actually showed that around two-thirds of voters would vote for another candidate in the Democratic presidential primary (although some surveyed may not in practice be able to vote in that contest).
FACT CHECK BY Newsweek's Fact Checking Team