Fact Check: Does New York Allow Abortion up Until Birth?
Payton Gendron, who fatally shot 10 people in Buffalo, New York, in May 2022, was sentenced this week to multiple life sentences, with the prospect that he may face the death penalty under federal charges.
Gendron, who was 18 at the time of the attack, has pleaded not guilty to pending federal hate crime charges which could still carry a death sentence.
After the sentencing, conservative commentator Tom Fitton took to Twitter to criticize New York's decision to abolish capital punishment, juxtaposing Gendron's sentence with the state's laws on abortion.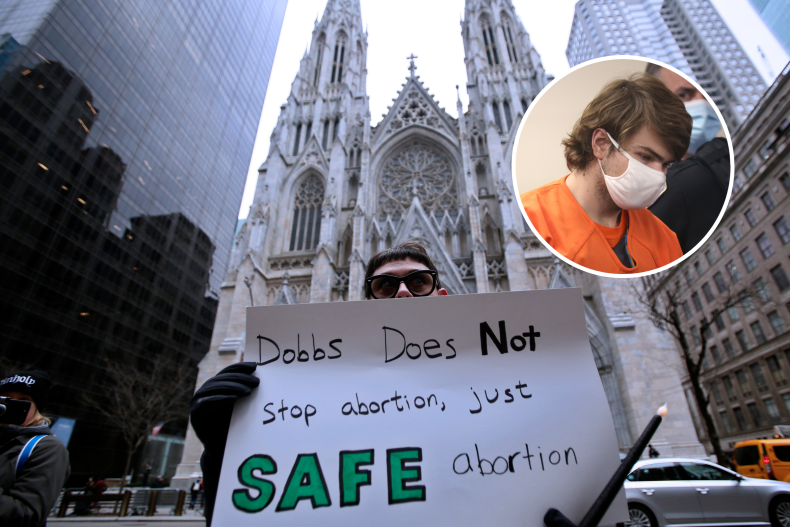 The Claim
A tweet posted by CEO of Judicial Watch Tom Fitton, on February 16, 2022, which has been viewed more than 30,000 times said that: "The killer who murdered 10 in Buffalo won't be executed because NY is run by leftists who banned the death penalty there.
"Innocent unborn human beings, on the other hand, can be killed up until the moment of birth in the Empire State."
The Facts
In November 2022, Gendron pled guilty to several charges including 10 counts of murder in the first degree, murder as a hate crime, and criminal possession of a weapon.
The move was viewed by an attorney of two of his victim's families as a design to escape the death penalty.
"The main goal of any defense attorney when there's overwhelming evidence of guilt like this is to save their client's life," attorney John Elmore said.
"And I can't help but to imagine that this plea of guilty is motivated by Gendron's desire to save his life and his attorney's desire to save his life."
Gendron is also facing 27 counts of federal charges. The U.S. Justice Department has not revealed whether it intends to seek the death penalty in this case.
Leaving aside the comparison between abortion laws and death sentencing, the claim that Fitton makes about abortion laws lacks important context.
While New York does permit abortions for patients 24 weeks or more away from the start of pregnancy, practitioners may only perform the procedure if the fetus is not viable or is necessary to protect the patient's life or health.
The Act, signed by former New York Governor Andrew Cuomo in January 2019, states: "A health care practitioner licensed, certified, or authorized under title eight of the education law, acting within his or her lawful scope of practice, may perform an abortion when, according to the practitioner's reasonable and good faith professional judgment based on the facts of the patient's case: the patient is within twenty-four weeks from the commencement of pregnancy, or there is an absence of fetal viability, or the abortion is necessary to protect the patient's life or health."
Although among the more liberal policies across the U.S., Fitton's characterization of it lacks important context.
Within the number of people who have abortions, the proportion of those who have the procedure after 21 weeks is thought to be extraordinarily low.
A survey by the Centers for Disease Control and Prevention (CDC) from 2020, which investigated 620,327 legally induced abortions, found the abortion ratio was 198 per 1,000 live births.
Of those, only 0.9 percent of abortions were performed after 21 weeks of gestation, which would account for less than two pregnancies per 1,000 births.
The most recent figures from the New York State Department of Health recorded a higher overall percentage of abortions after 20 weeks or more in 2020, at 2.3 percent. While higher it still accounts for the minority of procedures, with 70.2 percent taking place less than nine weeks after pregnancy.
While an emotive topic, which dominated American conversation last year after the dissolution of Roe v. Wade, the details of what is now permitted in certain states and the circumstances behind it are important for a fully-informed debate.
Abortion rights continue to face resistance across the state with a Texas lawsuit announced earlier this month attempting to reverse a Food and Drug Administration approval of mifepristone, a pill used, in part, to end pregnancies.
Last month, Congressional Republicans also introduced a number of anti-abortion bills, including targeting the use of telehealth for abortion pills, preventing the abortion of babies with Down syndrome, and limiting student access to abortion services.
Newsweek has contacted Judicial Watch for comment.
The Ruling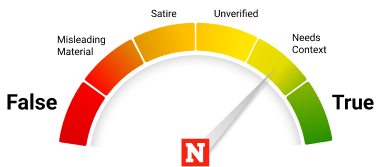 Needs Context.
The tweet about abortions being permitted "up until the moment of birth" in New York omits important details about the law.
Under legislation signed in 2019, the procedure may only be carried out if the fetus is not viable or is necessary to protect the patient's life or health.
Official statistics show abortions after 20 weeks account for a small minority of all such procedures, including in New York.
FACT CHECK BY Newsweek's Fact Check team