Fact Check: Is Elon Musk Richer Than Warren Buffett and Bill Gates Combined?
Elon Musk is the world's richest person—and his wealth appears even more astronomical when compared to other celebrity billionaires.
The Claim
A video of billionaire business magnate Warren Buffett and Bill Gates, Microsoft founder, went viral on Twitter alongside the claim that Musk is wealthier than the pair combined.
It said despite that, "the latter two will always have that time they played ping-pong at the 2013 Berkshire AGM."
The video of the pair playing ping-pong has been viewed 1.6 million times at time of writing. The tweet has been favorited more than 20,000 times.
Other social media users also made similar claims regarding Musk's wealth.
The Facts
The Bloomberg Billionaire Index gives a daily tanking of the richest people in the world, updated at the end of every trading day in New York.
As of October 22, it ranks Musk as having a total net worth of $249 billion, making him the richest person in the world. He is ahead of Amazon's Jeff Bezos, whose net worth is ranked at $198 billion.
The list puts Gates in fourth place at $133 billion. Buffett is in 10th, with $104 billion. Both had previously held the position of world's richest person.
Those totals combined would be $237 billion, still shy of Musk's total—as the tweet suggested.
The figures in the tweet were out of date, with each individual's wealth being higher.
Buffett has donated a large amount of his net worth, having said he would distribute his Berkshire Hathaway shares to philanthropy. Some of these have gone in annual gifts to the Bill & Melinda Gates Foundation.
Musk has been tipped to become the world's first trillionaire, with SpaceX growth anticipated to be a driver towards this. Tesla also reported record quarterly growth this month, the BBC reported.
SpaceX founder Musk recently posted a tweet to fellow billionaire and space rival Bezos where he shared a silver medal emoji earlier this month.
He also said he would send Bezos a "giant statue of the digit '2' along with a silver medal" in an email to Forbes, after surpassing him to the top spot in the billionaire rankings.
The Ruling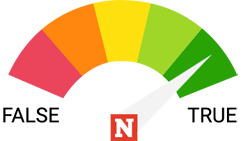 True.
FACT CHECK BY NEWSWEEK
Yes, according to figures compiled for Bloomberg's Billionaires Index, Musk's wealth is greater than Buffett's and Gates combined.
He is the richest person in the world, according to current figures. His SpaceX venture is tipped to elevate his wealth even further in future.