Fact Check: Has Joe Biden Visited Delaware 25 Times Since Inauguration?
President Joe Biden has faced scrutiny over not visiting the southern border and this has spurred further questions over how and where he has spent his time since entering the White House.
The Claim
Republican Party Chairwoman Ronna McDaniel and Turning Point USA Founder Charlie Kirk questioned Biden having not visited the southern border, before suggesting he has visited Delaware 25 times during his presidency so far.
The Facts
In a CNN town hall, Biden was asked about visiting the border, with persisting scrutiny over his administration's handling of the situation there.
He told host Anderson Cooper: "I've been there before, I haven't, I mean, I know it well, I guess I should go down. But the whole point of it is, I haven't had a whole hell of a lot of time to get down."
Biden's remark appears to have spurred the references to his trips to his home state of Delaware.
Newsweek consulted FiscalNote's Factba.se, which has compiled Biden's public schedules throughout his time as president. According to Factba.se, there have indeed been at least 25 times which Biden has gone to Delaware since he was inaugurated.
The vast majority of these have included visiting his Wilmington residence, the compiled calendar indicates. He has also visited Rehoboth Beach, where he has a residence, on two occasions.
Another trip to Delaware did include attending Dover Air Force Base for the homecoming of 11 service members killed in a suicide bomb attack in Afghanistan. During this trip to the state he did not visit either of his residences.
Newsweek has contacted the White House for comment on the number of visits.
Questions have been raised over whether Biden has ever visited the border, and last week White House Press Secretary Jen Psaki said: "There's been reporting that he did drive through the border when he was on the campaign trail in 2008."
Psaki added: "But what the most important thing everyone should know and understand is that the President has worked on these issues throughout his entire career and is well versed in every aspect of our immigration system, including the border.
"That includes when he was vice president. And he went to Mexico and Central America 10 times to address border issues and talk about what we can do to reduce the number of migrants who were coming to the border."
The Washington Post reported that "Biden briefly drove past the border while on a campaign swing in 2008."
The Ruling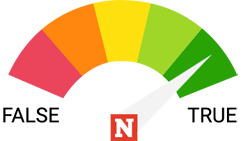 True.
FACT CHECK BY NEWSWEEK
Yes, Biden has been to Delaware 25 times during his presidency so far. On most of these visits he has been to his Wilmington residence.
He has not yet been to the southern border during his presidency, having said he has not had a "whole hell of a lot of time to get down."