President Joe Biden appeared at a CNN town hall in Cincinnati, Ohio on 21 July, where he discussed topics including the COVID pandemic and the uptake of vaccinations against the disease.
The Claim
At the town hall, CNN presenter Don Lemon asked the president whether he believes COVID is in retreat.
The president said there is a pandemic for those who are not vaccinated against COVID. He went on to claim: "If you're vaccinated, you're not going to be hospitalized, you're not going to be in an ICU unit, and you are not going to die."
Biden also said: "You're not going to get COVID if you have these vaccinations."
Currently three COVID vaccines are available in the U.S., by Pfizer/BioNTech, Moderna, and Johnson & Johnson.
CNN broadcast the town hall and the president's claims widely, including online and on cable and satellite systems.
The Facts
It is rare for people fully vaccinated against COVID to fall ill, in what are known as breakthrough cases. However, it is not true that people who are vaccinated cannot get COVID, cannot be hospitalized, cannot become so sick they need treatment in an ICU, and/or cannot die because of the disease.
The U.S. Centers for Disease Control and Prevention, a federal agency, states on its website: "Vaccine breakthrough cases are expected. COVID-19 vaccines are effective and are a critical tool to bring the pandemic under control. However, no vaccines are 100% effective at preventing illness in vaccinated people. There will be a small percentage of fully vaccinated people who still get sick, are hospitalized, or die from COVID-19."
It goes on to state: "Like with other vaccines, vaccine breakthrough cases will occur, even though the vaccines are working as expected."
CDC data from July 12, 2021 shows that more than 159 million people in the U.S. have been vaccinated against COVID, and 48 U.S. states and territories have reported 5,492 patients with COVID vaccine breakthrough infections who were hospitalized or died.
Of the 5,189 vaccine breakthrough cases reported to the CDC where the person was hospitalized or died, 1,456 were asymptomatic or not related to COVID. Of the 1,063 fatal vaccine breakthrough cases cases, 272 were reported as asymptomatic or not related to COVID. As of 8 p.m. ET on July 21, 161.9 million people in the U.S. had been fully vaccinated, according to the CDC.
The CDC's web page on breakthrough cases did not state whether the hospitalized individuals were treated in an ICU. Separately, reports have emerged of fully vaccinated people being cared for in ICU.
Newsweek has contacted the White House for comment.
The Ruling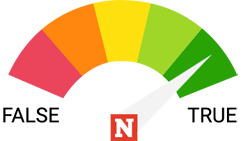 True. Joe Biden spread misinformation about COVID vaccines at a CNN town hall on Wednesday.
It is not true that people vaccinated against COVID will not get the disease, be hospitalized, end up in an ICU, or die because of it.
As evidenced by CDC data, these occurrences are rare.
FACT CHECK BY NEWSWEEK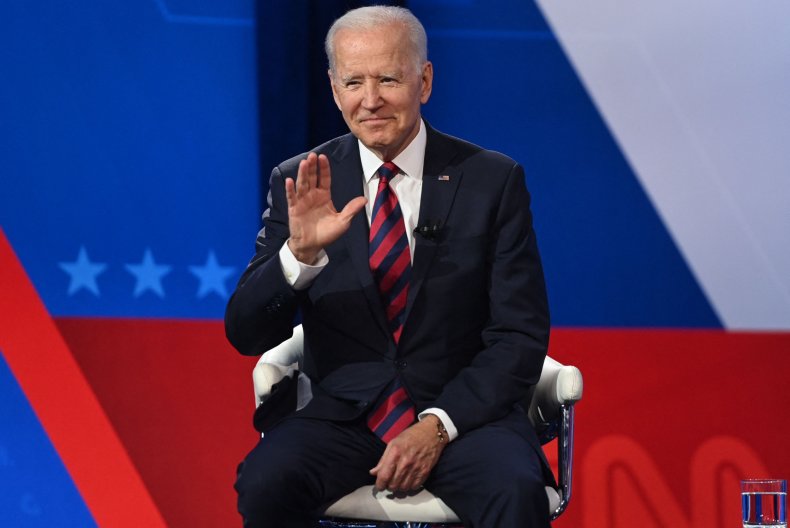 Uncommon Knowledge
Newsweek is committed to challenging conventional wisdom and finding connections in the search for common ground.
Newsweek is committed to challenging conventional wisdom and finding connections in the search for common ground.
For more information about this ranking please click on this
LINK
About the writer
Kashmira Gander is Deputy Science Editor at Newsweek. Her interests include health, gender, LGBTQIA+ issues, human rights, subcultures, music, and lifestyle. Her work has also been published in the The Independent, The Independent on Sunday, The i Newspaper, the London Evening Standard and International Business Times UK.