A Texas man vaccinated against COVID with the Johnson & Johnson shot is in intensive care after he caught the Delta variant of the virus.
Isaac Cary, a 64-year-old Uber driver, received the Johnson & Johnson COVID vaccine in March, and started feeling ill in June, CBS Austin reported. At first, he thought he had allergies, and later said he has been in contact with a positive case, his friend Lisa Bovee told the news outlet. He is now on a ventilator.
Cary is one of a handful of what are known as breakthrough cases that have emerged amid the historic rollout of COVID vaccines in the U.S. These were expected as no vaccines are 100 percent effective, and a minority of fully vaccinated people will get ill, be hospitalized or die of COVID, the U.S. Centers for Disease Control and Prevention (CDC) states on its website.
As of June 28, 2021, over 154 million people in the U.S. had been fully vaccinated against COVID, and 4,686 breakthrough COVID cases in 48 states and territories had been hospitalized or died, according to the CDC. Of those hospitalized, 28 percent were asymptomatic or not related to COVID, and 25 percent of the fatal cases were also asymptomatic or not related to COVID.
The Johnson & Johnson vaccine has been found to be 85 percent effective against severe COVID, the company said in a press release on Thursday. It also said the vaccine showed "strong, persistent activity against the rapidly spreading Delta variant."
According to the CDC, it is thought being vaccinated may make breakthrough cases less severe.
Bovee told CBS Austin: "The vaccines are shown to work. This is a rare breakthrough case, but we do believe the vaccine is what kept him from getting any worse than he is now."
Writing on a GoFundMe page set up to raise money for Cary, Bovee described him as a "veteran, an amazing father, son, brother, cousin, friend, neighbor, community advocate, and very special human being."
She said catching COVID could financially destroy Cary, and that he has a long road of recovery ahead of him. A total of 95 donors have raised over $8,000 so far, which will go towards his care, recovery, and his future needs.
Bovee wrote: "Everyone has an Isaac! A true friend who is always there for you no matter what! No matter what dumb thing you've done or what you're crying about, this friend ALWAYS shows up with hugs and zero judgement!"
With her father was in hospital, Cary's daughter Elaina told CBS Austin she felt "scared. Overwhelmed. Just, uncertain."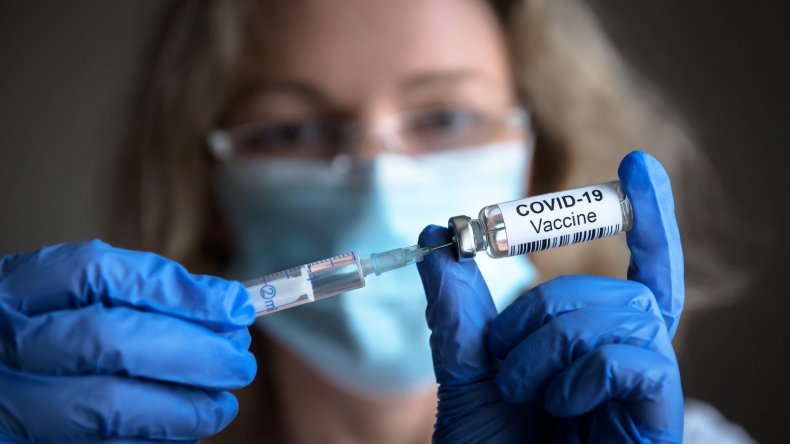 Uncommon Knowledge
Newsweek is committed to challenging conventional wisdom and finding connections in the search for common ground.
Newsweek is committed to challenging conventional wisdom and finding connections in the search for common ground.
About the writer
Kashmira Gander is Deputy Science Editor at Newsweek. Her interests include health, gender, LGBTQIA+ issues, human rights, subcultures, music, and lifestyle. Her work has also been published in the The Independent, The Independent on Sunday, The i Newspaper, the London Evening Standard and International Business Times UK.