Fact Check: Is Oakland Program Excluding White Families Living in Poverty From $500 Checks?
A new program of grants for low-income families, funded by private donations, is being rolled out in Oakland, California.
Eligible individuals will receive $500 a month for at least 18 months in a guaranteed income program designed to tackle poverty in the city.
The initiative borrows ideas from similar universal basic income programs that provide a monthly payment, only this will be means-tested.
The Claim
While the program has support among groups representing low-income families, some on social media have criticized it, arguing that the program will exclude low-income white families.
The Facts
The initiative is a privately funded program that will give low-income families of color $500 per month, and with no rules on how they spend it.
According to the Oakland Resilient Families program website, the following groups are eligible: "Black, Indigenous, and People of Color (BIPOC) families (i.e. groups with the greatest wealth disparities per the Oakland Equity Index) with low-incomes and at least 1 child under 18, regardless of documentation status."
The guidelines states that the term "family" is defined broadly to recognize that families "come in all shapes and sizes."
"Low-income" is defined as at or below 50 percent of Area Median Income, which works out to about $59,000 per year for a family of three.
Half of the funding is reserved for "very-low-income families"—those earning below 138 percent of the federal poverty level, or about $30,000 per year for a family of three.
Payments will begin being administered to families this spring and the goal is to have the entire program up and running by the summer.
Some 600 families will receive $500 per month for 18 months, unconditionally, to use however they choose. They will have the option to participate in surveys and interviews but are not required to.
However, it is not designed to function as a universal basic income.
The program states on its website: "UBI is meant to go to everyone and provide enough of a payment to cover all basic needs, whereas a guaranteed income is meant to provide an income floor but not meant to be a replacement for wages and can also be targeted to those who most need it.
"UBI would provide everyone—regardless of income—with equal cash support (often instead of existing social benefits). Oakland Resilient Families is intended for low-income BIPOC families and therefore is by definition not 'universal'."
Oakland Resilient Families is funded entirely by philanthropic donations and the program has already raised $6.75 million.
In the Frequently Asked Questions section of the program's website, in answer to "Who is this for?" it states: "Black, Indigenous, and People of Color (BIPOC) families ... with low-incomes and at least 1 child under 18, regardless of documentation status."
Under the headline "Where will the families be located?" the website states: "Any low-income BIPOC family in Oakland is eligible to apply to be randomly selected to receive the money..."
The targeted nature of the grants also has a historical relevance. A form of basic income is a legacy of the Black Panther Party, which was founded in Oakland in 1966.
White households in the city earn on average roughly three times as much per year as Black households, according to the Oakland Equity Index.
Jesús Gerena, CEO of Family Independence Initiative, which is partnering with the program, told the Associated Press: "Guaranteed income has been a goal of the Black Panther platform since its founding. Direct investment in the community in response to systemic injustices isn't new."
Armando Nieto, executive director of the Oakland-based Community Food & Justice Coalition, said: "It is way past time for our larger community to recognize the responsibility we have to target the least among us for the place to start a pilot project."
Non-targeted support is available for all families via a variety of channels including several nonprofit organizations that work in the city.
Newsweek contacted City of Oakland representatives for further comment.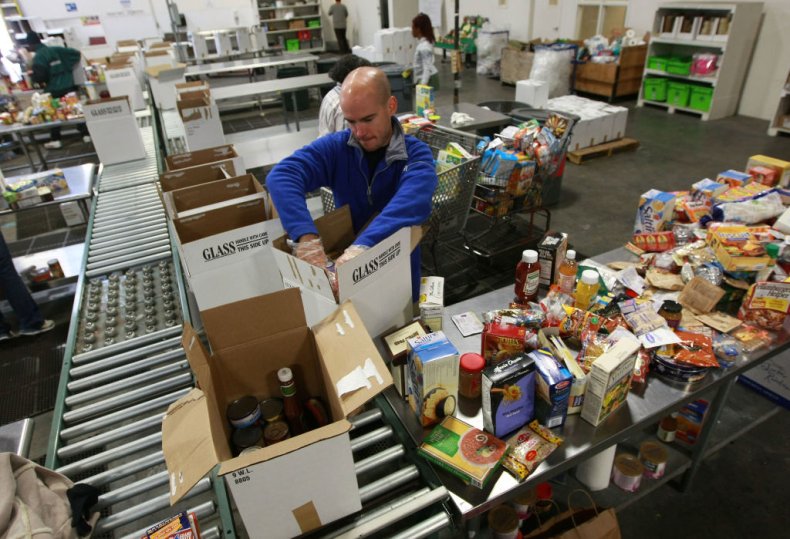 The Ruling
True.
The program website states it is geared only to Black, Indigenous, and People of Color (BIPOC) families in Oakland.