Fact Check: Pfizer, Moderna CFOs Quit Within 72 Hours Over Vaccine Safety
Both Pfizer and Moderna recently announced new chief financial officers (CFO), leading to speculation on social media that it was somehow related to COVID-19 vaccine safety.
That speculation comes at a time as new and well-established myths about vaccines are, yet again, gathering steam.
However, this news increasingly became entangled in new and pre-existing vaccine-skeptic narratives, while claims about the management overhaul have also surfaced.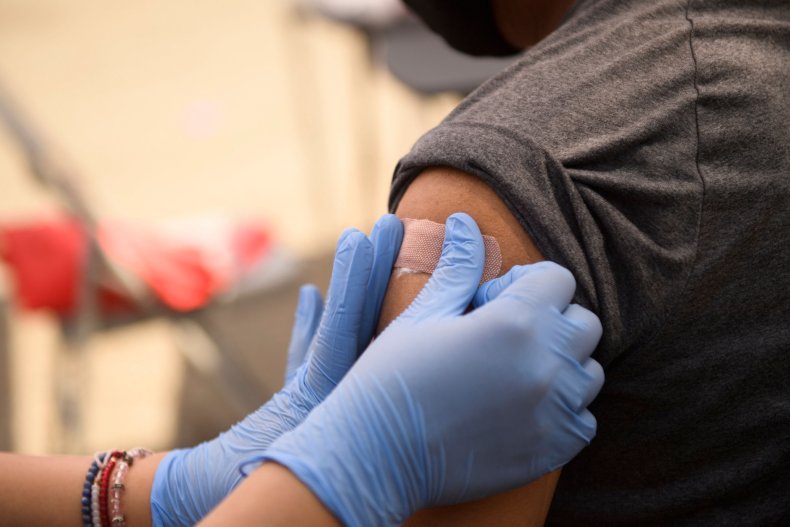 The Claim
Tweets posted in April 2022 claim that the CFOs of Pfizer and Moderna both announced their resignation from their companies within 72 hours of each other.
The tweets allude to or imply that the news is related to the safety profiles of the biotech firms' COVID-19 vaccines, and many of those replying make such a connection.
The Facts
The tweets say that both company CFO's departures were resignations and made in short succession.
However, while the two CFOs in question have announced their departure, neither has resigned, nor have their departures been announced within 72 hours of each other.
Pfizer CFO Frank D'Amelio announced his retirement in November 2021 having served as its finance chief since 2007. His successor, David Denton (a CFO at Lowe's Companies Inc), will take D'Amelio's role and become executive vice president of Pfizer on May 2, 2022. Denton's appointment was announced by Pfizer on April 11, 2022.
Also on April 11, Moderna announced their new CFO, Jorge Gomez. Gomez is executive vice president and CFO of dental supply manufacturer Dentsply Sirona and will succeed their current head of finance, David Meline, on May 9, 2022.
Before joining Moderna, Meline was the executive vice president and CFO at biotech company Amgen. He retired from the company in 2019 but was poached by Moderna in 2020 to help with the rollout of its COVID-19 vaccine, Spikevax. He was awarded 270,000 stock options when he joined Moderna, which are currently worth around $37 million.
It was revealed earlier this year that Moderna had made $12.2 billion in profit during the course of Meline's tenure, with the majority of the total coming from Spikevax. Meline, who is retiring, will remain as a consultant at the company during the transition to the new CFO.
So while the announcement of the appointments happened within a short space of time, neither D'Amelio nor Meline resigned from their positions nor did they announce their retirements in tandem.
Despite this information being a matter of public knowledge, conspiracy theorists were not deterred from reanimating mistruths about COVID-19 vaccine safety.
One of the tweets which announced the misleading CFO news also suggested that an increase of around 5,000 COVID-19 deaths in Australia between January 2022 and April 2022 may have been caused in part by COVID-19 vaccines.
However, as of April 28, 2022, only 11 deaths in Australia have been attributed to vaccines, according to the country's Department of Health.
Elsewhere, videos emerged of European MEP Christine Anderson claiming European Medicines Agency (EMA) data shows "that in the first seven months of the COVID vaccines (caused) 20 times more serious side effects and 23 more times deaths than all other vaccines combined in the last 20 years."
It's not clear where Anderson found the figures for deaths for all other vaccines, but misinterpretations of drug reporting data have helped spread mistruths throughout the pandemic.
The EMA, as of April 9, 2022, has received 10,451 reports of a "fatal outcome" following COVID-19 vaccination. However, as the EMA states, the reports are self-described observations by individuals and the fact that someone has died after vaccination does not mean it was caused by a vaccine.
While observations and studies into the long-term effects of various COVID-19 vaccines are ongoing, health authorities around the world have repeatedly stated that the WHO-approved COVID-19 vaccines are safe and effective.
The Ruling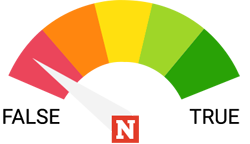 False.
Neither CFO resigned, nor did they leave within three days of each other. Details of their retirement are public knowledge. There is no evidence connecting their retirement to the safety profile of either Pfizer or Moderna's COVID-19 vaccines, which is also not currently in question.
FACT CHECK BY NEWSWEEK