The cost of monoclonal antibody doses for COVID-19 has come into question as people continue to discuss treatments and vaccines amid the ongoing pandemic.
The Claim
A tweet with more than 11,000 likes at the time of writing stated that Regeneron's monoclonal antibody treatment for COVID-19, known as REGEN-COV, costs the U.S. government $2,100 per dose.
Trial lawyer Max Kennerly flagged the cost of REGEN-COV doses when replying to tweets from former congressman Allen West, who is running to be Texas governor.
West tweeted about the treatment after receiving it and wrote: "I can attest that, after this experience, I am even more dedicated to fighting against vaccine mandates. Instead of enriching the pockets of Big Pharma and corrupt bureaucrats and politicians, we should be advocating the monoclonal antibody infusion therapy."
To this, Kennerly replied: "Monoclonal antibodies aren't grown on trees, they're made by Big Pharma, specifically Regeneron, a $57 billion company. They charge the government $2,100 for each dose of it, including yours."
The Facts
REGEN-COV treatment consists of a cocktail of two separate monoclonal antibodies—casirivimab and imdevimab.
It works by directly administering lab-made antibodies—which are usually produced by the body's immune system—that target viruses.
Receiving it is not considered to be a replacement for vaccination. Regeneron itself has said explicitly that the treatment "is not a substitute for vaccination against COVID-19."
It has been authorized, via emergency use authorization, for use in adults and pediatric patients aged 12 and over who weigh at least 88 pounds to treat mild-to-moderate COVID infections.
A U.S. Food and Drug Administration (FDA) statement in August said: "Prophylaxis with REGEN-COV is not a substitute for vaccination against COVID-19. FDA has authorized three vaccines to prevent COVID-19 and serious clinical outcomes caused by COVID-19, including hospitalization and death."
In September, Regeneron Pharmaceuticals Inc announced that the U.S. Department of Health and Human Services (HHS) and the Department of Defense (DOD) were purchasing 1.4 million additional doses of REGEN-COV.
"Under the new agreement, Regeneron will supply an additional 1.4 million 1,200 mg doses of REGEN-COV to the U.S. government by January 31, 2022, at a cost of $2,100 per dose," a press release from the time stated.
Leonard S. Schleifer, M.D., Ph.D., who is president and Chief Executive Officer of Regeneron, highlighted the importance of vaccines in a statement addressing the usage of REGEN-COV.
"While vaccination remains the first line of defense to decrease the burden of COVID-19, REGEN-COV is a key tool that reduces the risk of hospitalization or death by 70 percent in high-risk individuals when given early in the course of the infection," Schleifer said.
"Recently there has been greater demand for REGEN-COV, and we will provide additional doses to the U.S. government as quickly as possible."
The $2,100 cost per dose is higher than the cost of vaccines, as Kennerly noted—though as detailed, they are meant to be used for different purposes.
According to Reuters, the cost of Moderna's vaccine is $15.40 per dose, Pfizer's $19.50, and Johnson & Johnson's $14.50.
A spokesperson for Regeneron told Newsweek: "I can confirm that the government has purchased 2.65mm REGEN-COV doses at $2,100/dose (1 dose = 1 patient treated) and is making these treatments free to patients.
"Monoclonal antibodies are complex to develop and manufacture, requiring time, specialized facilities and expertise, hence the higher cost of this class vs. vaccines.
"Our data shows REGEN-COV can play an important role in ending the pandemic by reducing the risk of hospitalization and death, however, it's critical to remind people that monoclonal antibodies are not a substitute for vaccination.
"We strongly encourage people to get vaccinated and use masks/distancing as advised, as well as seek out treatment if they have high-risk conditions and do get sick."
Newsweek has contacted West for comment.
The Ruling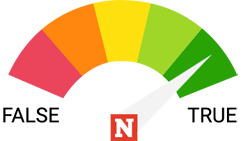 True.
FACT CHECK BY NEWSWEEK
Yes, the U.S. government has paid $2,100 per dose for Regeneron's monoclonal antibody treatment, REGEN-COV.
"We must work to ensure our supply of these life-saving therapies remains available for all states and territories, not just some," a spokesperson for the Department of Health and Human Services told Newsweek, back in September, after an agreement was reached with Regeneron to supply more doses.
While discussion of the treatment is taking place within a broader debate about vaccines, Regeneron and the FDA have made clear that REGEN-COV is not a substitute for vaccination.