Fact check: Does the WHO Now Agree With Donald Trump on Ending Lockdowns?
The Claim
President Donald Trump has claimed the World Health Organization (WHO) has "admitted" that his anti-lockdown stance amid the COVID-19 pandemic was correct, stating the measures are "killing countries all over the world."
"The World Health Organization just admitted that I was right," he tweeted Monday. "Lockdowns are killing countries all over the world. The cure cannot be worse than the problem itself. Open up your states, Democrat governors. Open up New York. A long battle, but they finally did the right thing!"
In the space of 13 hours, Trump's tweet was retweeted almost 70,000 times, liked by nearly 202,000 users, and sparked 17,4000 comments.
The Facts
It was not clear what the president was referring to in his tweet. Newsweek has contacted the White House for comment.
Dissecting Trump's tweet, the president seems to be referring to lockdowns as "killing countries" in metaphorical terms in regards to the economic harm. By saying the WHO "admitted" he was right, Trump seems to imply that the organisation previously did not hold a position that lockdowns cause economic harm.
The second half of his tweet appears to draw on one of his favourite lines: "The cure cannot be worse than the problem itself." He then goes on to encourage states to open their economies.
Unlike many other countries, the U.S. did not have a mandated national lockdown. Instead, the White House issued guidance for preventing the spread of the virus for 15 days, later extended to 30. This included advising individuals to stay home if they were sick, vulnerable or living with someone who had tested positive.
Americans were also encouraged to avoid social gatherings of more than 10 people, practice personal hygiene, use pick-up or delivery services instead of going to restaurants or bars, working from home when possible, and to follow guidance from state and local authorities.
Lawmakers in their respective states made decisions about whether to introduce lockdown measures, such as shutting bars and other venues.
Is it true that WHO 'admitted' Trump was right that lockdowns are 'killing countries'
The president's tweet followed news reports in recent days that David Nabarro, a special envoy for the WHO director-general, had spoken out against lockdowns.
Some news outlets reported remarks by Nabarro in an interview with Spectator TV on Thursday to suggest the WHO itself had reversed a pro-lockdown stance. But that is not the case.
On Monday, before Trump sent his tweet, Nabarro told Newsweek via email that his words were taken out of context.
As was reported by various outlets, Nabarro did tell Spectator TV: "We in the World Health Organization do not advocate lockdowns as the primary means of control of this virus" and "we really do appeal to world leaders, stop using lockdown as your primary control method."
But Nabarro made the comments after Spectator TV host Andrew Neil asked him to elaborate on what the special envoy had described as a "middle way" of dealing with the virus. Neil also asked whether lockdowns were still the way forward for countries now that more is known about the virus, and it appears rarely fatal for young people.
Nabarro said a number of approaches are needed to ensure there is a robust defence to quickly suppress outbreaks if there is an uptick in cases.
The "backbone to controlling this kind of thing is always testing, contact tracing and isolation," at a local level, he said. The second is dealing with small spikes locally, and ensuring the public is on side and practicing disease prevention measures such as physical distancing.
East Asian countries have been relatively successful in this, as well as Germany and Canada, Nabarro said. "That's the approach that we believe should be adopted."
"We think lockdowns only serve one purpose, and that is to give a bit of breathing space to stop everything, the virus stops moving, and while you've got that breathing space you should be really building your testing, building up your contact tracing, build up your local organization, so that as you release lockdown you're bound to get more cases but you can deal with it really, really elegantly," he said.
Nabarro went on: "The only time we believe a lockdown is justified is to buy you time to reorganize, regroup, rebalance your resources, protect your health workers who are exhausted, but by and large we'd rather not do it." He pointed to regions where tourism has suffered, the effects on farmers, and poverty levels.
"We really do appeal to world leaders, stop using lockdown as your primary control method. Develop better systems, for doing it, work together and learn from each other, but remember lockdowns just have one consequence you must never ever belittle and that is making poor people an awful lot poorer."
Over the course of the pandemic, the U.S. has struggled with some of these aspects, including mass testing.
WHO officials have said throughout the pandemic that lockdowns should not be the only approach taken by countries to prevent the spread of the coronavirus.
In a statement emailed to Newsweek, a spokesperson said: "WHO has consistently said that measures to control COVID-19 depend on local risk assessments. National lockdowns shouldn't be the default control measure, but movement restrictions may be among a range of measures governments can consider in certain geographical areas.
"We should implement the range public health measures that we know are effective for preventing transmission, including hand and respiratory hygiene, physical distancing, mask wearing, staying home if you're sick, etc. as well as having robust systems for testing, isolating, tracing and quarantining contacts, etc."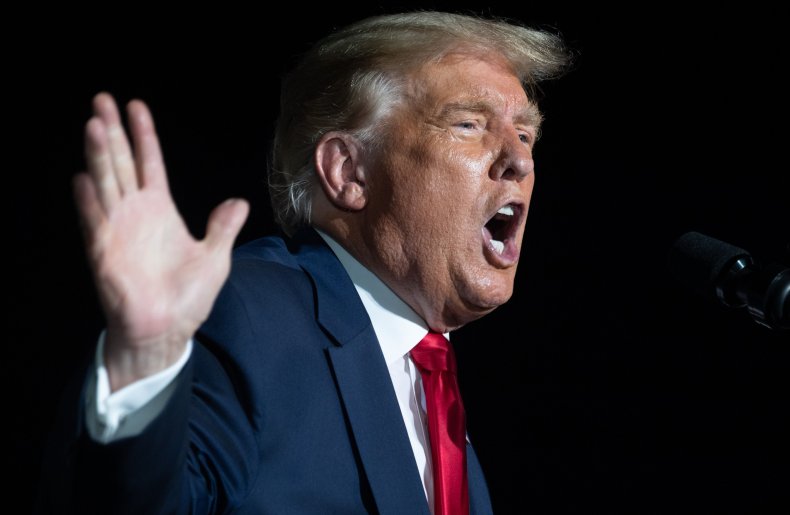 What have other WHO officials said?
Nabarro's comments mirror those made by WHO Director-General Tedros Adhanom Ghebreyesus in March. At a press conference on March 25, he said many countries had introduced lockdown measures at "significant social and economic cost" and were assessing when and how to ease the measures.
Their decisions would depend on how they used the time bought by lockdowns to implement other approaches to prevent the spread of disease, he said.
"On their own these measures will not extinguish epidemic," he said. "The point of these actions is to enable the more precise and targeted measures that are needed to stop transmission and save lives."
In April, Tedros reiterated the points, saying lockdowns can "help to take the heat" from a country's epidemic, but they would not stop the spread entirely. He said testing, tracing and isolating were key elements to ending the pandemic.
At a press conference on Monday, Tedros addressed the idea of herd immunity, or letting the virus spread unchecked in a population without a vaccine, stating that it has never been used in the history of public health and would allow for "unnecessary infections, suffering and death."
He said countries do not need to choose between "between letting the virus run free and shutting down our societies. Persist with the same tools that we have been advocating since day one," he said.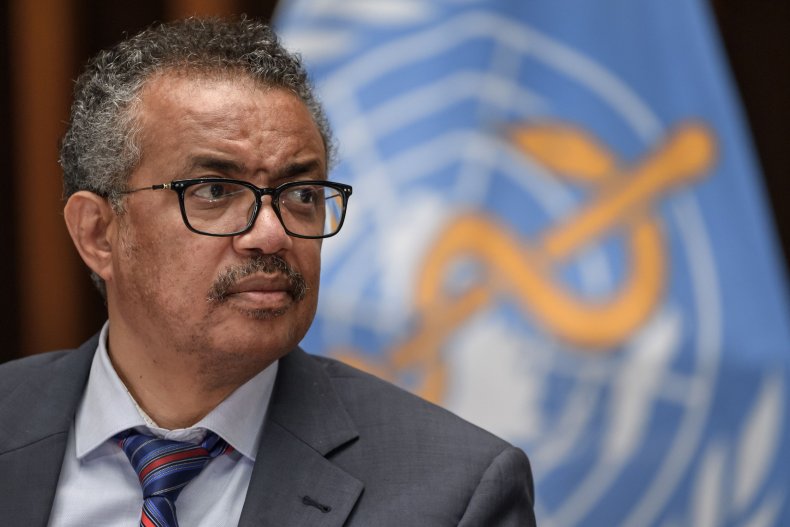 Do lockdowns work?
Professor Dame Anne Johnson vice president at the Academy of Medical Sciences, told Newsweek on Monday lockdowns "undoubtedly" have been shown to "dramatically suppress the amount of transmission."
She said: "I think the problem is that we're seeing this kind of polarization between almost lockdown or let it go, just let it go."
One study published in the journal Science in April found that steps taken by China in the first 50 days of the COVID-19 pandemic likely prevented 700,000 from catching the virus. And a model by Columbia University released in May found 54,000 fewer people in the U.S. would have died if from March 1 the country had brought in social distancing measures and locked down metropolitan regions.
Rating: Mostly false
It was not clear what President Donald Trump was referring to in his tweet. The WHO has not publicly "admitted" Trump was right, as it has not released a statement referring to him or his views.
The element of truth to Trump's remark is that WHO does recognise the economic impact of lockdown measures, although the organisation has always noted this. WHO has not admitted to a formerly incorrect stance as Trump's tweet might have implied.
In the past few days, some media outlets suggested the WHO had done a U-turn on encouraging countries to implement lockdowns. The reports were centred around comments made by WHO special envoy Dr. Peter Nabarro. He told Newsweek his words were taken out of context.
The remarks Nabarro made in a Spectator TV interview did have similarities to Trump's tweet suggesting lockdowns were "killing countries all over the world," pointing to economic suffering of various industries and rising poverty levels.
However, WHO officials have previously acknowledged that lockdowns can cause economic harm. That is why they have encouraged countries that implement lockdowns to use the time that buys them in slowing the virus spread to strengthen other parts of their response. These include infrastructure for testing, isolating, tracing and quarantining contacts.
Update 10/13/20, 9:46 a.m. ET: This article was updated to include additional information and context on the claim, and to add a fact-check rating.