Fact Check: The View's Sunny Hostin Claims 1,000 Dying Daily From COVID
With the White House expected to soon withdraw emergency government powers in response to the COVID-19 pandemic, the impact of the disease, for now, appears to have waned across the U.S.
Attention has been more recently drawn to speculation about the origin of the virus, while officials such as Dr. Anthony Fauci continue to face scrutiny for their response to the outbreak.
This week, Sunny Hostin, one of the hosts of ABC's The View, suggested that the virus ought to be on the minds of Americans, claiming that daily deaths from the disease remained high.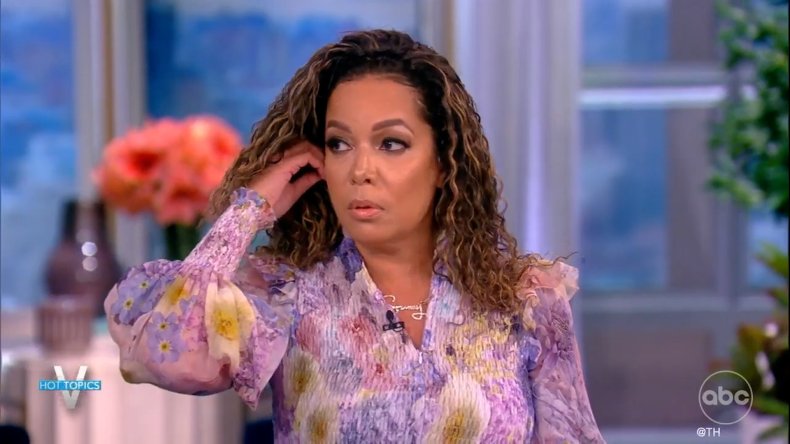 The Claim
A tweet by Fox News contributor Nicole Saphier, posted on March 14, 2023, viewed more than 59,000 times, highlighted how Sunny Hostin said that daily COVID deaths were as high as 1,000.
In the clip, taken from The View, broadcast on March 14, 2023, Hostin said: "Over this pandemic—which people say it's totally over, but there are like 1,000 people dying from it still every day."
Saphier wrote: "Where is the misinformation police when it comes to The View spreading false data? The CDC tracker shows an average of 250 daily deaths now, a number which is known to be inflated 20-40% by overcounting deaths attributed to Covid."
The Facts
The mention of COVID deaths on The View came during a conversation about how therapists had begun sharing, via TikTok, stories of their clients' breakthroughs and experiences in therapy.
Hostin, contributing her perspective about the effects of the pandemic on mental health, said: "I'm nervous about it. I kind of agree with you, I'm conflicted over it especially because over this pandemic—which people say it's totally over, but there are like 1,000 people dying from it still every day—I'm a little nervous because teens are in a lot of trouble.
"There's a mental health crisis. I've seen it in my children. They're in trouble now because they don't know how to speak to each other and they were, you know, out of school and they were homebound. But TikTok, one, is managed by the Chinese and they are getting a lot of information about our teens and our adults and our country and, I mean, some of these therapists, what are their qualifications?"
Mentioning the number of COVID deaths might have been an attempt by Hostin to balance her argument before she began talking about the impact the pandemic and lockdown on mental health across the U.S.
Nonetheless, the claim that 1,000 people are dying "every day" from COVID needs some context.
We can't tell whether Hostin is referring to domestic or global figures. Given that the audience for The View is principally American and that Hostin was discussing U.S. TikTok users (mentioning China's access to user data in "our country"), it seems more likely she was attempting to quote U.S. figures.
However, as we can't say that with certainty, Newsweek looked at global and domestic COVID statistics.
The most recent figures from the U.S. Centers For Disease Control and Prevention (CDC) state that the number of deaths in the U.S. from COVID during the past week, as of March 8, 2023, was 1,862. Calculated as an average, the last time daily deaths might have reached 1,000 was the week of March 16, 2022, with 8,091 deaths recorded during the prior week.
Weekly cases fell to 170,576 as of March 8, the lowest that figure has been since July 7, 2021.
It would seem that if Hostin was referring to the U.S. alone, her claim would be inaccurate. Globally, however, the data is not as consistent.
The World Health Organization (WHO) reported that the number of weekly deaths globally as of March 6, 2023, was 5,048, meaning the U.S. accounts for among the highest number of recorded deaths in the world.
It's worth noting that this is a dramatic decrease from numbers recorded only a few weeks ago that—if one were to average over seven days—would show that 1,000 people per week were dying from COVID. As recently as February 20, WHO recorded more than 8,000 weekly deaths globally from the disease, making for an average of more than 1,000 deaths a day.
It's worth considering WHO's footnote to this data, that it "may be incomplete for the current day or week." This could mean the figures (as they were collected recently) could alter.
The inherent difficulty of collecting global data on any health issue should also be considered, let alone for COVID, where processes for collecting data remain relatively new and not bound by one recognized standard.
However, there is some data that aligns closely with Hostin's claim (if she were referring to global figures). Until recently, the Center for Systems Science and Engineering at Johns Hopkins University collected global deaths caused by COVID (published by The New York Times).
While the university recently concluded its worldwide data collection, its most recent entry for March 10 said that the daily average of deaths caused by COVID globally was 958, not far from Hostin's claim.
So, if Hostin was referring to U.S. data, she would be wrong. However, as she doesn't specify this, and there is research that shows recent global COVID deaths close to 1,000 per day, we can't say outright that she was incorrect.
While deaths and cases are falling, COVID remains a hot topic, particularly among the Republican Party, which has used its majority in the House to push forward with investigations into the pandemic.
Earlier this month House Republicans scrutinized former CDC Director Robert Redfield about the origin of the virus. Redfield subsequently told Representative Marjorie Taylor Greene, a Georgia Republican, that it looked like the "virus was engineered." Researchers remain torn about the virus' genesis.
Newsweek has reached out to The View's publicity director by email for comment.
The Ruling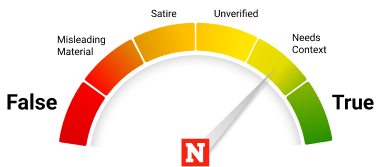 Needs Context.
Hostin mentioned COVID deaths as she discussed the impact of the pandemic on mental health.
Some recent data shows that COVID has resulted in the deaths of, on average, 1,000 or more people a day around the globe. However, domestic figures are far lower. According to the CDC, the last time that daily deaths reached an average of 1,000 per day in the U.S. was in March 2022.
We can't say for certain whether Hostin's claim was in reference to global or domestic data, which provides some plausible deniability. In any case, the claim that she was overcounting is not clear-cut.
FACT CHECK BY Newsweek's Fact Check team