Fact Check: Was Donald Trump Allowed To Destroy Classified Documents?
Following one of, arguably, the most dramatic seizures in FBI history, America is still speculating what materials were taken from Donald Trump's Mar-a-Lago residence.
Recent reports claim the seizures could have included nuclear secrets while, as Andrew McCarthy has suggested, it could have involved evidence that might implicate Trump in a criminal conspiracy to disrupt the electoral vote count on January 6.
Allegations from early 2022 even suggested that Trump may have destroyed documents while in office. If material was destroyed at Mar-a-Lago, it could carry significant penalties.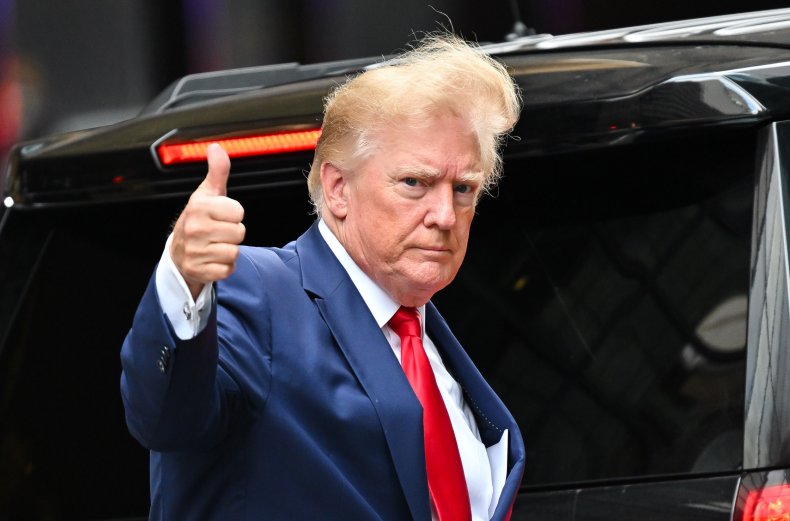 However, as the former holder of the highest office in government, did Trump have any special privileges which would have protected him, as some have claimed?
The Claim
A tweet sent on August 8, 2022, by Tom Fitton, president of conservative activist group Judicial Watch, claimed that Donald Trump could tear up documents while in office and take them when he left.
The post received more than 12,000 interactions on Twitter as of Friday, August 12.
The Facts
It's worth repeating that as of now there is little information about what material the FBI has seized from Mar a Lago or the purpose of their investigation. Most of what's been discussed so far rests on expert takes, inference and anonymous sources.
However, if significant material was destroyed, Trump would not have enjoyed any purported special privileges, whether he did so after he left office or while he was still president.
Newsweek has previously spoken to several federal prosecutors about the implications and possible outcomes of the investigation.
Michael Stern, a federal prosecutor who worked for 25 years for the Department of Justice, told Newsweek that "The fact that a search warrant was issued, and documents were seized, means Trump did not give them everything he had improperly taken."
Gene Rossi, who worked alongside John Rowley—the attorney that is now representing Trump in talks with the Department of Justice—said that the former president could be charged with presidential records violations, penalties of which may include him being barred from holding office in the future.
There is a kernel of truth in Fitton's claim, but the status of the documents would have to have had little importance, with the action signed off elsewhere beforehand.
Although the Presidential Records Act states that an incumbent President may "dispose of records that no longer have administrative, historical, informational, or evidentiary value," the disposal is only permitted after "views of the Archivist of the United States on the proposed disposal have been obtained in writing."
It also establishes that "Presidential records automatically transfer into the legal custody of the Archivist as soon as the President leaves office."
While a president that has left office may invoke "as many as six specific restrictions to public access for up to twelve years," the act also "allows for public access to Presidential records through the Freedom of Information Act (FOIA) beginning five years after the end of the Administration."
Crucially, however, the act does not state that records may be destroyed after leaving office without the approval of the Archivist of the United States first.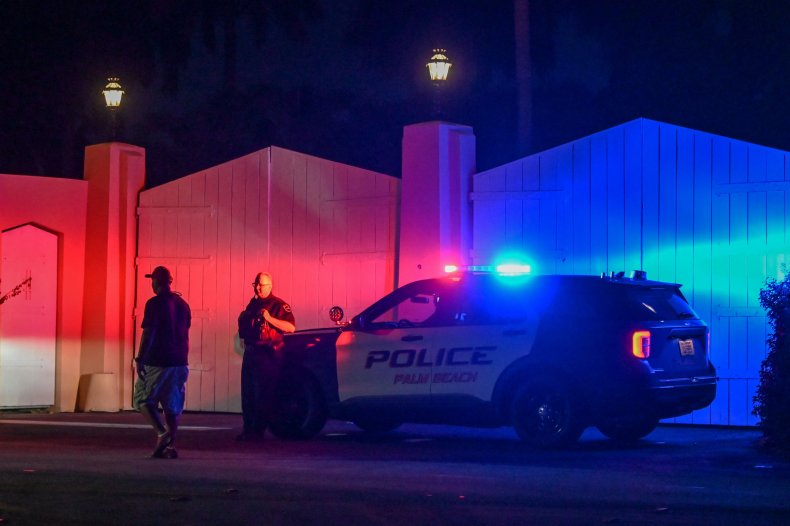 Furthermore, as stated by U.S. Code 2071, on the "Concealment, removal, or mutilation generally" of material, anyone who "willfully and unlawfully conceals, removes, mutilates, obliterates, or destroys, or attempts to do so, or, with intent to do so takes and carries away any record, proceeding, map, book, paper, document, or other thing, filed or deposited with any clerk or officer of any court of the United States, or in any public office, or with any judicial or public officer of the United States, shall be fined under this title or imprisoned not more than three years, or both."
The Code also clearly states that any evidence of doing the above would "forfeit his office and be disqualified from holding any office under the United States."
Given the clear signs that Trump will attempt to run for office again in 2024, if evidence transpired that he had destroyed those types of documents it could put an end to that ambition.
That said, there is some debate as to whether this would be enough to prevent him from running for president again. Some legal experts have speculated that any such restriction would be superseded by the basic constitutional right of any U.S.-born American citizen aged 35 and over to run for office.
Newsweek has contacted Donald Trump and Judicial Watch for comment.
The Ruling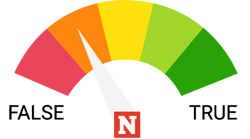 Mostly False.
Apart from the fact that there is still no publicly-available evidence that Donald Trump destroyed documents, he would have no presidential or other privilege to do so even if he had.
U.S. Codes on the protection of presidential records state that destruction of consequential or politically significant material could lead to a fine or imprisonment (or both) and make him ineligible to run for office.
Although he would be permitted to destroy some inconsequential documents while he was still president, he would have had to get sign-off first before doing so.
FACT CHECK BY NEWSWEEK