Fact Check: Was Joe Biden Heckled in London With 'Let's Go Brandon' Chant?
President Joe Biden was the subject of some criticism ahead of Queen Elizabeth II's funeral as he arrived at the service by car.
Despite other leaders sharing transport at the instruction of Buckingham Palace, Biden was allowed to use his presidential motorcade instead.
When Biden's motorcade was brought to a near-standstill in London traffic, videos emerged mocking the American president in a familiar fashion.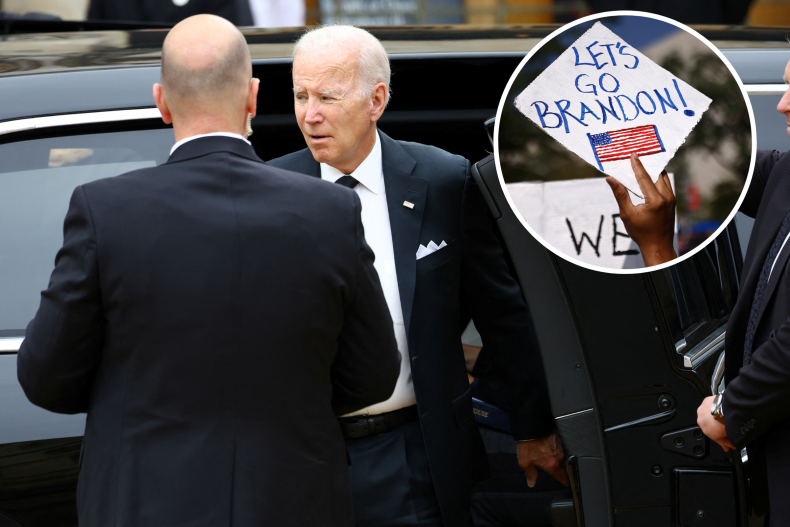 The Claim
A video posted on Twitter on September 19, 2022, by @RealMacReport appears to have recorded crowds chanting "let's go Brandon" as Biden was driven to Queen Elizabeth II's funeral in London.
Other users shared the video with similar captions.
"While attending the Queen's funeral, Joe Biden was heckled with "Let's Go Brandon" chants. The entire world laughs at him," wrote another user in a tweet with more than 1,500 engagements.
The Facts
While world leaders were instructed by to travel together by bus to Queen Elizabeth II's funeral, an exception was granted to Biden to arrive in an armored car known as "The Beast," as part of a presidential motorcade.
At one point, the car slowed a crawl near Marble Arch, London, meaning crowds were within shouting distance of the president.
However, while "let's go Brandon" (a mocking chant that evolved from a taunt of the president containing curse words) has been repeated during other presidential appearances, it wasn't chanted near Marble Arch when the video was recorded.
The original, unedited, video footage, without the chant, was posted at 8:22am on September 19, nearly 14 hours before the "let's go Brandon" version of the video appeared.
While we cannot say the chant wasn't used at some point as the president was driven through London, it wasn't used when the original clip was filmed.
The audio appears to have been superimposed on the video and the edited clip has since gone viral.
Newsweek could not immediately find the source for the crowd reaction audio that was used misleadingly.
The Ruling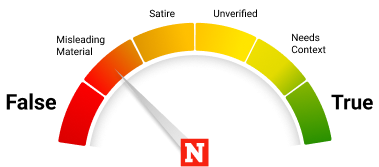 Misleading Material.
The video of crowds shouting "let's go Brandon" at Joe Biden as he headed to the funeral of Queen Elizabeth II has been edited.
While the footage is real, the unedited version of the clip showing the president driving in "The Beast" through London confirms there was no chanting during that section of his journey.
FACT CHECK BY Newsweek's Fact Check team