Fact Check: Was Russian Delegate Censored by Sky News Over 'Nazi' Claims?
In an interview on Sky News in the UK, a Russian delegate showed images taken from President Volodymyr Zelensky's Instagram account of a Ukrainian soldier wearing a patch associated with Nazi ideology.
First Deputy Permanent Representative of Russia to the United Nations, Dmitry Polyanskiy, complained that the interview was "quickly ended," a claim that has since spread on social media alongside "censorship" narratives.
The video clip from the interview has also ben shared by pro-Russian commentators repeating one of the key postulates of the Kremlin propaganda that Ukraine is "run by nazis."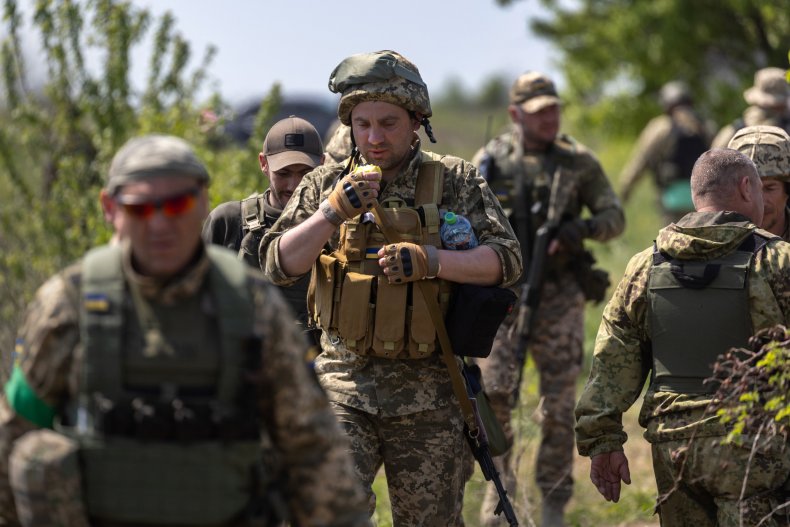 The Claim
In a Sky News interview, posted on Twitter, Polyanskiy claimed that Zelensky posted a picture on his Instagram account of a Ukrainian soldier with a Nazi-associated symbol, the Totenkopf.
Polyanskiy went on to claim on Telegram that the "embarrassed host all of a sudden said that our time is up and that he can't independently verify my claims."
Russian state-affiliated broadcaster RT immediately pounced on the story, reporting both that Sky News had to "urgently wrap up" the interview with Polyanskiy and that "Western media outlets have turned a blind eye to these details."
The Facts
As is clear from the interview, Sky News did not cut short of otherwise censor Polyanskiy. The UN delegate was given ample time to answer the question on whether Russian soldiers were committing atrocities similar to those committed by Nazis in WWII.
He instead pivoted to speaking about the photo published and later deleted from Zelensky's Instagram and Telegram pages that appeared to feature a soldier bearing a skull emblem associated with the German SS.
After showing the tablet half-way through his response, he was allowed to finish his point speaking for more than a minute, before the anchor said that they are out of time and moved on to other topics.
As evident from the full video of the segment, Polyanskiy was given more than six minutes of airtime in total, which was a minute more than the final guest on the programme, while two other guests, appearing together, spoke for just ten minutes in total.
Seeing as Polyanskiy was given a platform to express his views, was able to hold up a tablet with the Instagram post in question to camera and allowed the time to make his point, the accusations of censorship hardly hold weight.
Sky News told Newsweek it would not be providing a comment about the interview.
The second part of the question is whether there was a Nazi symbol did in fact appear in Zelensky's feed.
The photo of the Ukrainian soldier was part of a photo gallery posted by Zelensky via his Instagram and Telegram accounts on Russia's "Victory Day", an annual celebration meant to mark the defeat of Nazi Germany in 1945 (although Russian President Vladimir Putin used the occasion to blame the West for the war in Ukraine).
The photo shows a Ukrainian soldier wearing a patch of a skull and crossbones. Known as the Totenkopf, the symbol was adopted by Nazi Germany's 3rd SS Panzer Division Totenkopf, an elite division of the Waffen-SS.
As stated by anti-Semitism campaign group the Anti-Defamation League, it continued to be used after the war as a symbol of hate because of its association with the SS.
The "skull" symbol was (and is) used by Chetniks, Russia, Baltics and Ukrainians, with different meanings attached to it, Mercedes Camino Morato, a professor of European Cultural History, told Newsweek.
"In the Baltics and Ukraine, nationalist movements aligned themselves with fascism (which, as you are probably aware, meant and means different things to different people) and welcomed Nazi Germany's invasion (not reciprocated).
"Although there have been efforts to address these issues in the twenty-first century, national days in those countries often use symbols (including very visible flags), which were used in the early twentieth century and are associated with genocidal antisemitism, as well as anti-Boshevism and fascism."
The post has since been deleted by Zelensky, an indication it was a mistake. There is no indication its publication was meant as provocation in the context of Victory Day nor a deliberate nod to the far right.
Newsweek contacted the Office of the President of Ukraine for comment.
The deleted post has nevertheless been weaponized by pro-Russian accounts and commentators, who claim it as evidence to the misleading narratives about systemic neo-nazi sympathies in Ukraine's leadership and its armed forces. These were used by the Russian government as a pretext to the invasion of Ukraine, which it justified as an attempt to "de-Nazify" the country.
Last month, Russian state-run media made unsubstantiated claims that civilian killings in the Ukrainian town of Bucha were carried out "by Nazis". One of its journalists said that by the time of the killing "there were not a single soldier from Russia left in Bucha." An assessment by Newsweek found claims such as these do not stand up to scrutiny.
Some elements of Ukraine's forces have been described as far-right, most notably the Azov regiment, which have been active since 2014.
The regiment, incorporated into the National Guard of Ukraine the same year, has far-right origins, but only a minority of its estimated 900 members are believed to have far-right affiliations—and the regiment itself makes up a tiny portion of Ukraine's quarter-of-a-million strong army.
Furthermore, these problems are not unique to the Ukrainian army: soldiers bearing symbols and insignia linked to the Nazi ideology and White Supremacism have been spotted in other parts of the world, including the U.S. and Latin America.
Tellingly, in their outrage Russian officials and commentators are turning a blind eye on ample evidence and manifestations of far-right and White Supremacist ideology among its own troops, both before and during the conflict.
During the V-Day celebrations, President President Vladimir Putin was filmed alongside a photo of Vladimir Zhoga. Zhoga, who was killed in March 2022, was part of a Russian separatist military known as the "Sparta Battalion" repeatedly described as a Neo-Nazi group.
A statement released by the Kremlin (accessible using an insecure connection via a Russia VPN) stated how Putin had presented Zhoga's father, Artem, with the Star of the Hero of Russia medal, awarded to his son posthumously.
In April, a pro-Russian fighter was also pictured with the Totenkopf while receiving a medal for killing "Nazis". The same month, Russian soldiers were quoted celebrating Hitler's birthday, describing him as a "comrade and friend."
Also in April, reports surfaced on how mercenaries from the Nazi-associated Russian paramilitary group, the Wagner Group, were deployed in eastern Ukraine. An intelligence update by the British Ministry of Defense found the group's involvement was linked to former Russian army officer Dmitriy Utkin, who was reported to adhere to neo-nazi ideology.
And in March, Russian Foreign Minister Sergei Lavrov was condemned by Israel for comparing Zelensky, who is Jewish, to Adolf Hitler claiming that "some of the worst anti-Semites are Jews."
Newsweek has reached out to the Russian Ministry of Defense for comment.
The Ruling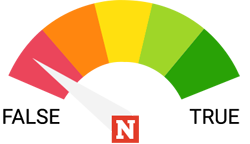 False.
Polyanskiy was not cut short or censored by Sky News despite claims to the contrary, and was in fact given more airtime than each of the other guests on the program. While the image of a Ukrainian soldier bearing the Totenkopf symbol did indeed briefly feature on the Ukraine president's Victory Day post on Instagram, it was promptly deleted, with the president condemning both historical Nazism and current Russian aggression in his message. Russian authorities, who continue to push the false narrative about "Nazis in Ukrainian government," have systematically failed to acknowledge well-documented examples of Nazi-sympathizers in its own ranks.
FACT CHECK BY NEWSWEEK