25 Facts About Princess Diana You Probably Didn't Know
Princess Diana has been written about prolifically both in life and death, remaining America's favorite royal.
The extraordinary story of her entrance into the royal family and dramatic exit via a very public divorce from Prince Charles captured the public's imagination.
And the tragedy of her death in a 1997 Paris car crash triggered a wave of public mourning in Britain not seen before or since, with a sea of floral tributes left at the gates of Kensington Palace.
Polling agency YouGov conducted research as recently as March which found Diana is still America's favourite royal with a net favorability rating of +56 percent.
However, there are many facts about the princess from the royal history books that many people may still not know.
Diana's Sister Was Dating Charles When They Met
Diana first met Prince Charles when she was 16 years old and at the time he was dating her older sister Lady Sarah McCorquodale in 1977.
The younger sister described the scene at her family home on the Althorp Estate in Northamptonshire in tape recordings for biographer, Andrew Morton.
Quoted in his book, Diana: Her True Story, she said: "My sister was all over him like a bad rash and I thought: 'God, he must really hate that'."
Princess Diana Fell in Love With a Royal Protection Officer
The princess said she was "deeply in love" with Barry Mannakee while he was a Metropolitan Police officer tasked with providing her security.
However, he died in a car crash on May 14, 1987, seven months after he was moved off royalty protection duties after their close relationship was exposed.
Princess Diana believed he was murdered in revenge and shared her theory with her speech coach Peter Settelen during video taped conversations which were later broadcast on TV.
Channel 4 documentary Diana: In Her Own Words showed an extract in which Diana said: "When I was 24 or 25 I was deeply in love with someone who worked in this environment. But then he was chucked out and he was killed.
"Eventually he had to go and then three weeks after he left he was killed in a motorbike accident. He was the greatest love I've ever had, and that was a real killer."
She added: "I think he was bumped off."
The official police investigation into Princess Diana's death, Operation Paget, examined the theory and found it to be false.
Paget's report states: "This was an accidental fatal road traffic collision. Barry Mannakee did not meet his death as a result of deliberate action. The witness evidence and the technical findings support this view."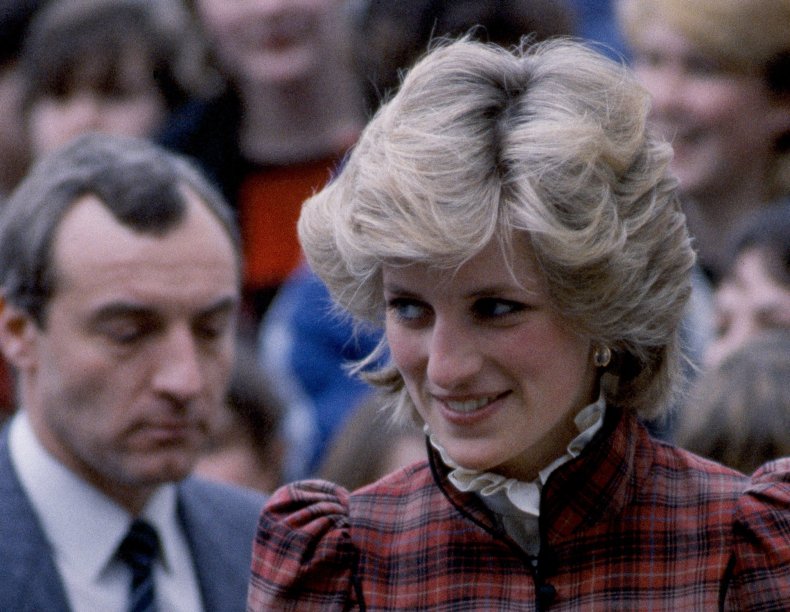 Diana Consulted a Spiritual Healer
Diana had regular conversations with Simone Simmons, whose profile on Penguin Random House describes her as an "energy healer."
She was a close enough confidante that she was interviewed after Diana died as part of the U.K. police investigation Operation Paget.
Simmons wrote a book about the princess called Diana: The Last Word, which was based on the conversations they had.
Publicity material for the book states: "During the last five years of her life, Princess Diana had one friend and confidante who was special to her. She was not part of Diana's social circle; she was not a family friend. That woman was Simone Simmons, a healer who devoted herself to the troubled Princess."
Diana Was Already a Lady Before She Married Charles
The princess was born into a British aristocratic family, the Spencers, and had the title Lady Diana Spencer before she married.
The family estate is at Althorp, in Northamptonshire, where Diana's body was buried on an island surrounded by a lake.
Freddie Mercury Sneaked Disguised Diana Into a Gay Bar
Princess Diana was close friends with Queen frontman Freddie Mercury and treated her to a night on the town in London gay bar The Royal Vauxhall Tavern, in London.
Actress Cleo Rocos described in her memoir The Power of Positive Drinking how Diana managed to order drinks without being rumbled.
The book states: "We were nudging each other like naughty schoolchildren. Diana and Freddie were giggling... Once the transaction was completed, we looked at one another, united in our triumphant quest. We did it!"
Princess Diana's Wedding Train Was 25 ft Long
Diana had a 25 ft (7.6m) train on her wedding dress when she married Prince Charles in July 1981 at St Paul's Cathedral.
Her gown, designed by David and Elizabeth Emanuel, went on display at her former Kensington Palace home in June.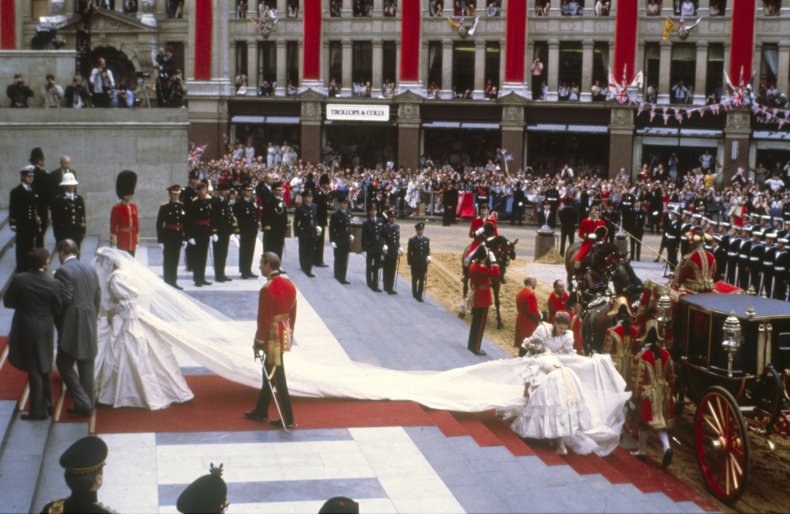 Diana Wore a Family Heirloom Rather Than a Royal Tiara
Diana was married in the Spencer Tiara, handed down through her own blood relatives.
Most royal women marry in a tiara leant to them by the royal family, including Meghan's Queen Mary Bandeau Tiara, worn on her wedding on May 19, 2018.
The Spencer Tiara was created by jewellers Garrard in the 1930s long before Lady Diana Spencer became a princess in 1981, Town and Country reported.
It was made using a number of pieces of jewellery given to the family, including a present given to Lady Cynthia Hamilton at the time of her wedding to Diana's grandfather.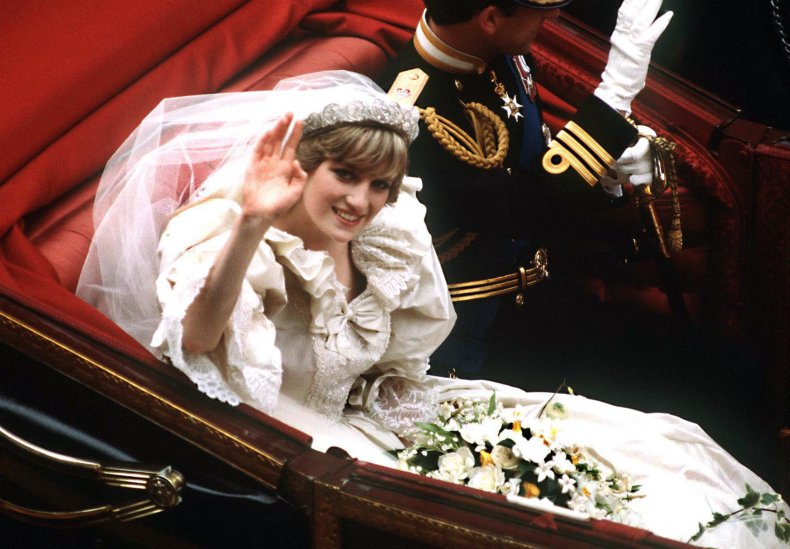 Diana and Charles Got Engaged After Meeting 13 Times
Diana and Charles had a rapid courtship and met only a handful of times before getting engaged.
In speech coaching tapes included in documentary Diana: In Her Own Words, the princess said: "We met 13 times and we got married. I was brought up in sense that when you got engaged to someone you loved them."
Diana Walked in a Landmine Field
Diana famously walked a field of landmines in Angola in 1997 just months before her death.
Wearing a bomb vest and face shield, she was photographed putting herself in harm's way to promote the cause of charity The HALO Trust.
On its website, the NGO states: "The landmine issue shot to international prominence in 1997 when Princess Diana walked through one of HALO's minefields in Angola. Shortly after her visit, the Ottawa Mine Ban Treaty was signed, calling for all countries to unite to rid the world of landmines."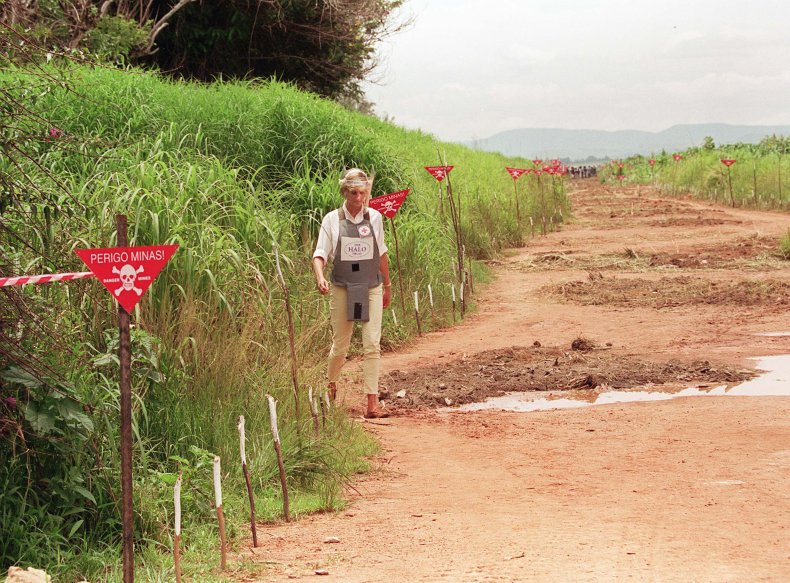 Diana Helped Change Attitudes Towards HIV and Aids
Diana took the hand of an HIV positive man at London Middlesex Hospital without gloves on at a time when many feared incorrectly that the virus could pass through skin contact.
The moment of kindness in April 1987 became one of Diana's most famous acts of compassion.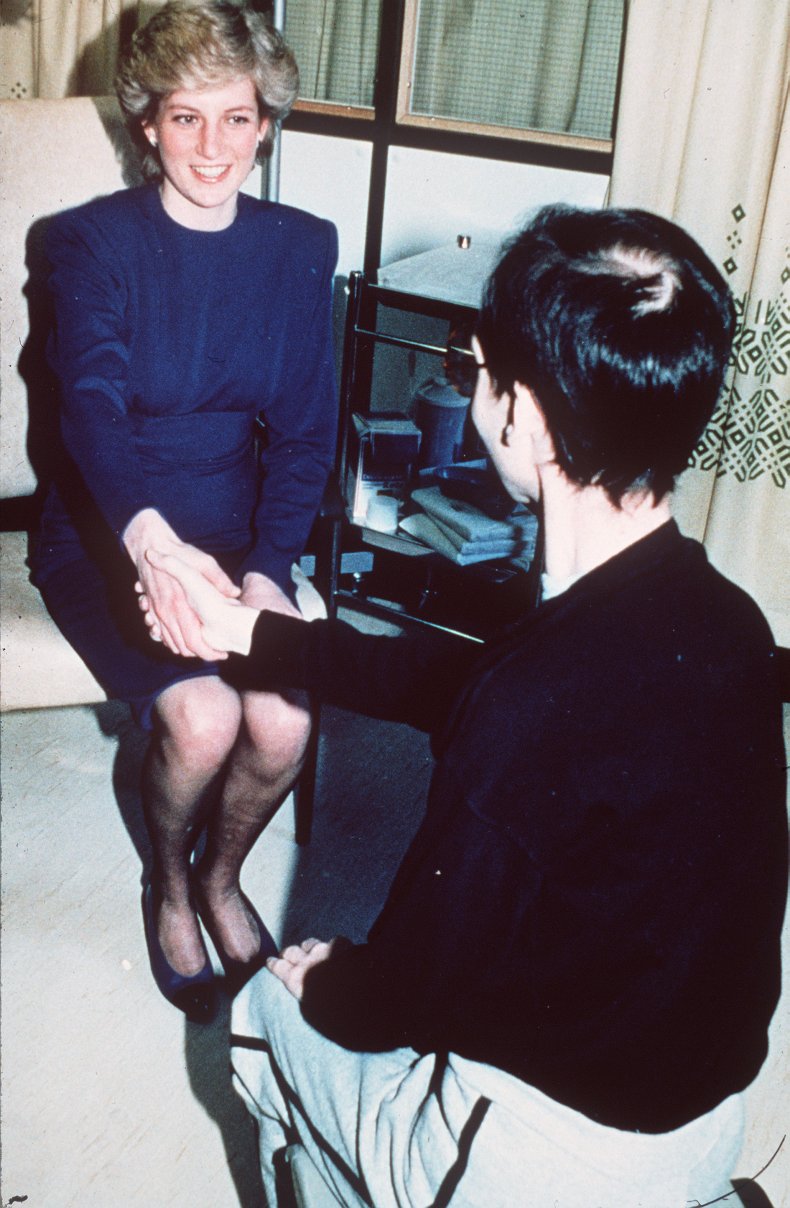 Diana Did Perform Uptown Girl for Prince Charles' Birthday
Season Four of The Crown shows Princess Diana (Emma Corrin) dancing to Billy Joel classic Uptown Girl to surprise Prince Charles.
Morton described the stunt in his book: "They had secretly choreographed a routine to Billy Joel's song "Uptown Girl," using her drawing room at Kensington Palace as their rehearsal studio.
"Prince Charles watched the Gala performance from the Royal Box completely oblivious to his wife's plan.
"Two numbers before the end she left his side and changed into a silver silk dress before Wayne beckoned her on stage.
"The audience let out a collective gasp of astonishment as they went through their routine."
Diana Met the Queen Before She Knew Charles
Diana's aristocratic heritage meant she brushed shoulders with royalty even before she met Prince Charles.
On meeting Queen Elizabeth II, she told biographer Andrew Morton: "I've known her [the Queen] since I was tiny so it was no big deal."
Princess Diana Worked at a Kindergarten
The princess had a brief career working at Young England Kindergarten, in Pimlico, London, before she became a royal.
However, it was short lived as she had to give up her job on marrying Prince Charles aged 20, in July, 1981.
Diana Wanted Prince William to Be King Ahead of Charles
In the mid-1990s, Diana told Sir Max Hastings, then editor of the Daily Telegraph, how she did not believe Prince Charles should be king and wanted Prince William to take his place in the line of succession.
Hastings told Channel 4 documentary Diana: The Truth Behind the Interview: "She said that all she cared about was William's succession to the throne. She said to me quite explicitly—'I don't think Charles can do it.'
"The outcome she wanted to see was for Charles to stand aside as heir to the throne and for William to occupy the throne. This was pretty dynamic stuff."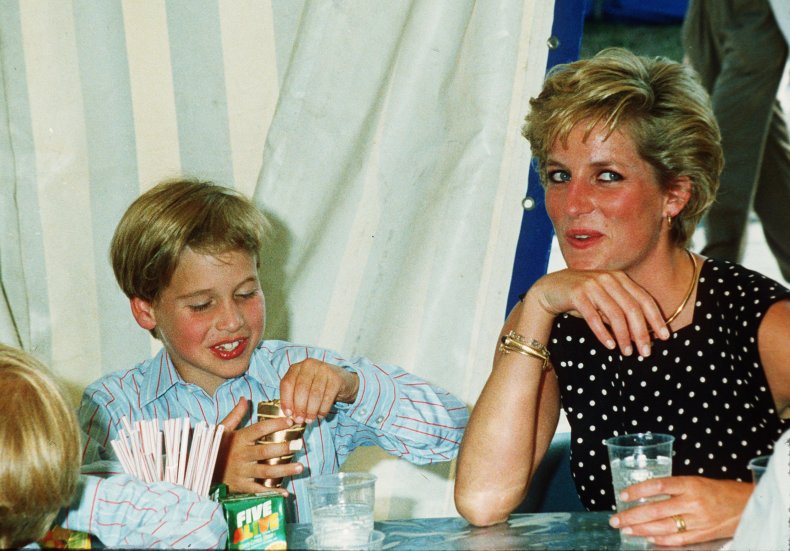 Diana Said Prince Charles Insisted on Having a Mistress
Princess Diana told her speech coach Peter Settelen she confronted Charles over his affair with Camilla and the Prince of Wales refused to back down.
Settelen sold footage from their sessions together to NBC and Channel 4 for documentaries about her life.
In the films, she says Charles told her: "Well, I refuse to be the only Prince of Wales who never had a mistress."
Diana told Settelen: "My father-in-law said to my husband 'if your marriage doesn't work out, you can always go back to her [Camilla] after five years.'
"Which is exactly—I mean, for real I knew that it had happened after five—I knew something was happening before that but the fifth year I had confirmation."
Diana Thought Charles Was a 'Sad Man' on First Meeting
Diana described her first impressions of her future husband to biographer Andrew Morton through tape recorded confessions for his book Diana: Her True Story.
She said: "I kept thinking, 'look at the life they have, how awful.' So I remember him coming to Althorp to stay, my husband, and the first impact was 'God, what a sad man.' He came with his Labrador."
Diana Asked the Queen for Help With Charles
Princess Diana told her speech coach about her struggle to get help from the royal family with Prince Charles' affair.
She told Settelen: "So I went to the top lady [the Queen], sobbing, and I said, 'What do I do. I'm coming to you, what do I do?' And she said, 'I don't know what you should do. Charles is hopeless.'
"And that was it, and that was help."
Diana Took Prince William and Prince Harry to a Homeless Shelter
The Princess of Wales took her two sons to visit Centrepoint, a homeless charity which Prince William still works with in his capacity as patron.
When the Duke of Cambridge accepted the position in 2005, he said: "I have always been deeply concerned for those people—especially young people—who, for whatever reason, find themselves living on the streets or without a proper home.
"Charities like Centrepoint do such an amazing job in helping to combat homelessness and social exclusion and I just wanted to lend my support to their remarkable efforts."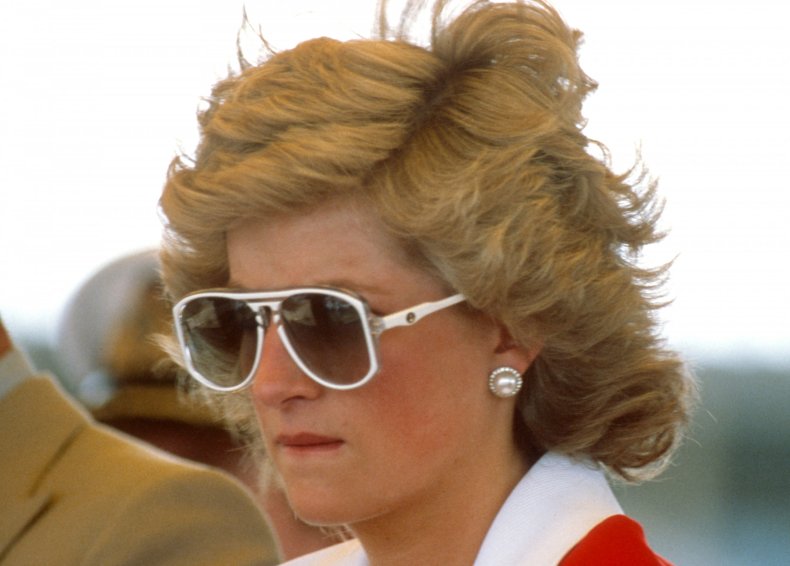 Diana Introduced Teenage William to His Celebrity Crushes
Prince William described how he got home from school one day to find Princess Diana had invited three of his celebrity crushes to come and meet him.
He told documentary Diana, Our Mother: Her Life and Legacy: "She organised when I came home from school to have Cindy Crawford, Christy Turlington and Naomi Campbell waiting at the top of the stairs, I was probably a 12 or 13-year-old boy who had posters of them on his wall.
"I went bright red, and didn't know quite what to say and sort of fumbled and I think pretty much fell down the stairs on the way up. I was completely and utterly awestruck."
Princess Diana Was Friends With Journalists
Among the closest of Princess Diana's friends in the media was Richard Kay, a former royal correspondent for The Daily Mail and now a columnist for the newspaper.
Her last phone call prior to her death in a Paris car crash in the early hours of August 31, 1997, was to Kay.
He told the police investigation into her death: "On the 30th August 1997 about 6pm – 6.30pm English time, I was out shopping in Knightsbridge, my mobile phone rang and it was Diana. This was on the same mobile number as I use now. I remember going to sit in my car and we talked for about twenty minutes.
"It was a social call, part social and part to find out what was going on in the Press. The Princess of Wales dreaded the Sunday papers coming out. She was asking what was likely to be in the Sunday papers."
Diana Talked of Marriage With a Dashing Surgeon After Charles Split
Diana moved on after her separation from Prince Charles and came close to marrying a surgeon, Dr. Hasnat Khan, who she dated for two years.
In a 2008 interview, he spoke of the impact her death had on him. Quoted by Sky News, he said: "Sometimes I feel like screaming. There have been very bad times. I have moved on, but it keeps coming back."
The discussions of marriage are detailed in the police report into Princess Diana's death, Operation Paget.
The report states: "For two years from September 1995 until just before she died, the Princess of Wales had a close personal relationship with Hasnat Khan.
"They stayed at each other's homes and Hasnat Khan met the Princess of Wales' children. Indeed the Princess of Wales explored the possibility of an inter-faith marriage to him."
Diana Took Up Roller Blading in the 1990s
(Just Like in The Crown)
One enduring image from Netflix series The Crown's fourth season was of Princess Diana (Emma Corrin) roller skating around Kensington Palace.
The scene was not completely fictional as the real life princess was photographed roller blading in Kensington Palace gardens in November 1995 in U.K. tabloid the News of the World.
Recording of Diana's Private Telephone Call Was Published
Princess Diana's private telephone call with close friend James Gilby was published by The Sun after it was reportedly picked up by "radio hams"—amateur enthusiasts who would scan the air waves listening in to chatter.
In the highly personal conversation, Gilby could be heard famously referring to the princess as "squidgy," earning the scandal the nickname "Squidgygate" in the British media.
Diana Confronted Camilla About Prince Charles
Princess Diana's taped confessions for Andrew Morton included a description of a moment when she confronted Camilla, now the Duchess of Cornwall, about her affair with Prince Charles.
Diana said on the tapes: "I said to Camilla: 'Would you like to sit down?' So we sat down and I was utterly terrified of her and I said: 'Camilla, I would just like you to know that I know exactly what is going on.'"
The princess added: "She said to me: 'You've got everything you ever wanted. You've got all the men in the world falling in love with you, and you've got two beautiful children. What more could you want?'
"I didn't believe her, so I said: 'I want my husband'."
Diana's Engagement Ring Was Used by Prince William to Pop the Question
Prince William asked Kate Middleton to marry me him using Princess Diana's sapphire engagement ring.
The piece of jewellery was first inherited by Prince Harry but the Duke of Sussex gave it to his brother so a piece of their mother would symbolically take her rightful place on the throne once William becomes king, former royal butler Paul Burrell has said.