Fake Tip Diverts Manhunt for Killers of Slain Illinois Police Officer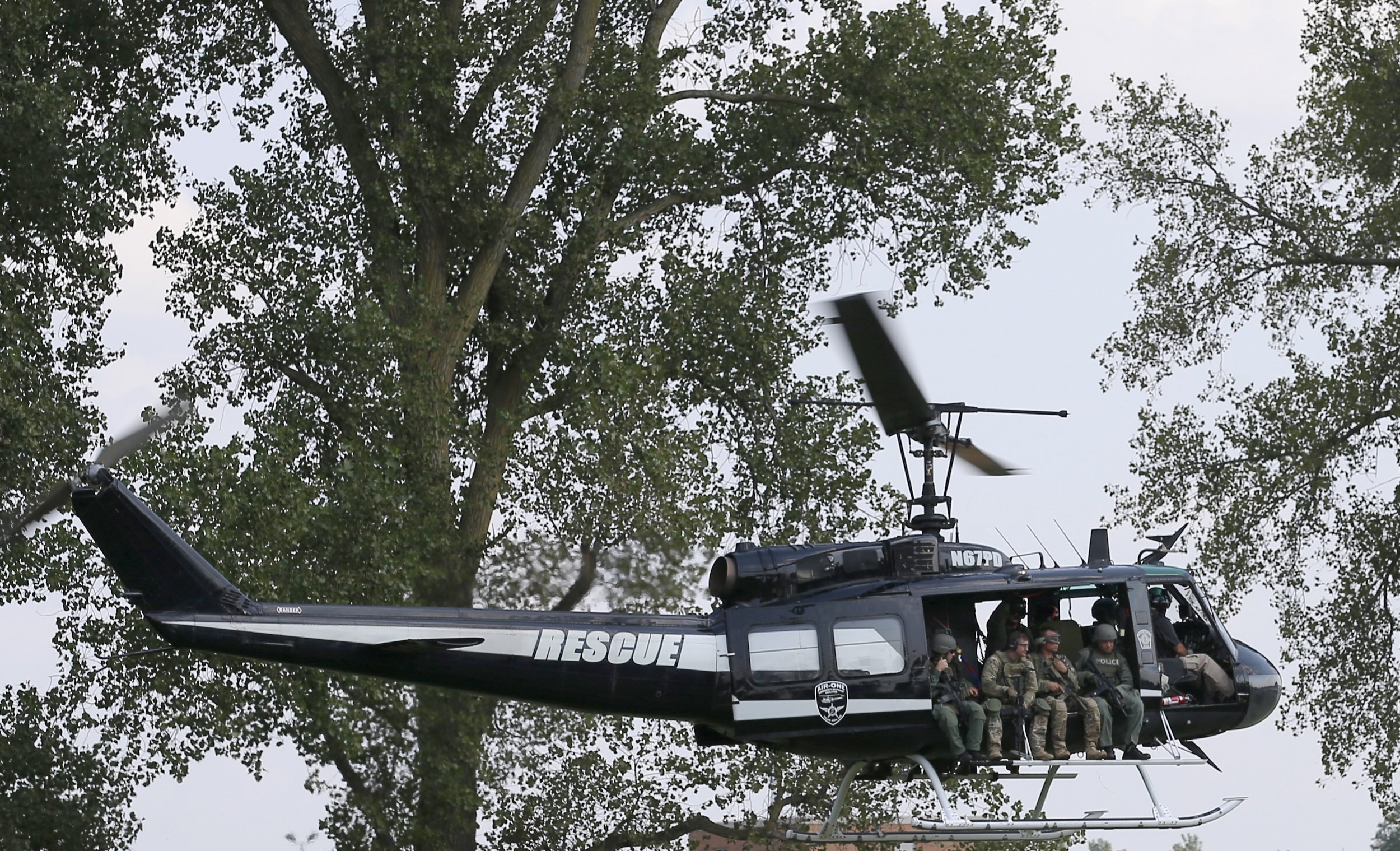 A massive manhunt in Illinois for three suspects wanted in connection with the murder of a Fox Lake police officer, now in its third day, was diverted for five hours by a false tip from a local nanny early Thursday.
Lt. Joe Gliniewicz was pursuing the men, who he described as suspicious, on foot on Tuesday morning when he lost radio contact. Back up officers arrived to find Gliniewicz shot and his gun stolen. He died at the scene. The area was immediately put on lockdown, with local schools closed and residents encouraged to stay indoors. Authorities are combing the area with helicopters, dogs and all terrain vehicles for the suspects, who have been described by authorities as two white men and one black man.
Law enforcement authorities including the FBI and U.S. Marshals Service have received hundreds of tips in relation to the manhunt, including many on social media. One of these tips came from Kristin Kiefer, who works in Fox Lake as a nanny and reportedly called 911 claiming she had seen two of the three suspects on Wednesday evening within five miles of the scene of Gliniewicz's death. Kiefer told law enforcement her car had broken down on the side of the road and she saw a white man and black man in a cornfield nearby. Eventually, she claimed they approached her and tried to get into her car but escaped when they realized she might call local authorities.
Kiefer's call elicited a massive law enforcement response with 85 officials, 11 police dogs and three helicopters responding to the scene. Their search lasted hours before Kiefer told authorities she had lied. She said she gave the police bad information because she wanted attention from the family for whom she nannies.
Kiefer was charged with disorderly conduct and falsifying a police report. She is in a local county jail awaiting a bond hearing.
Gliniewicz, a father of four sons, was on the police force for over 30 years.