A Family Left Behind: Mourning the Unarmed Man Shot by Police in Pasco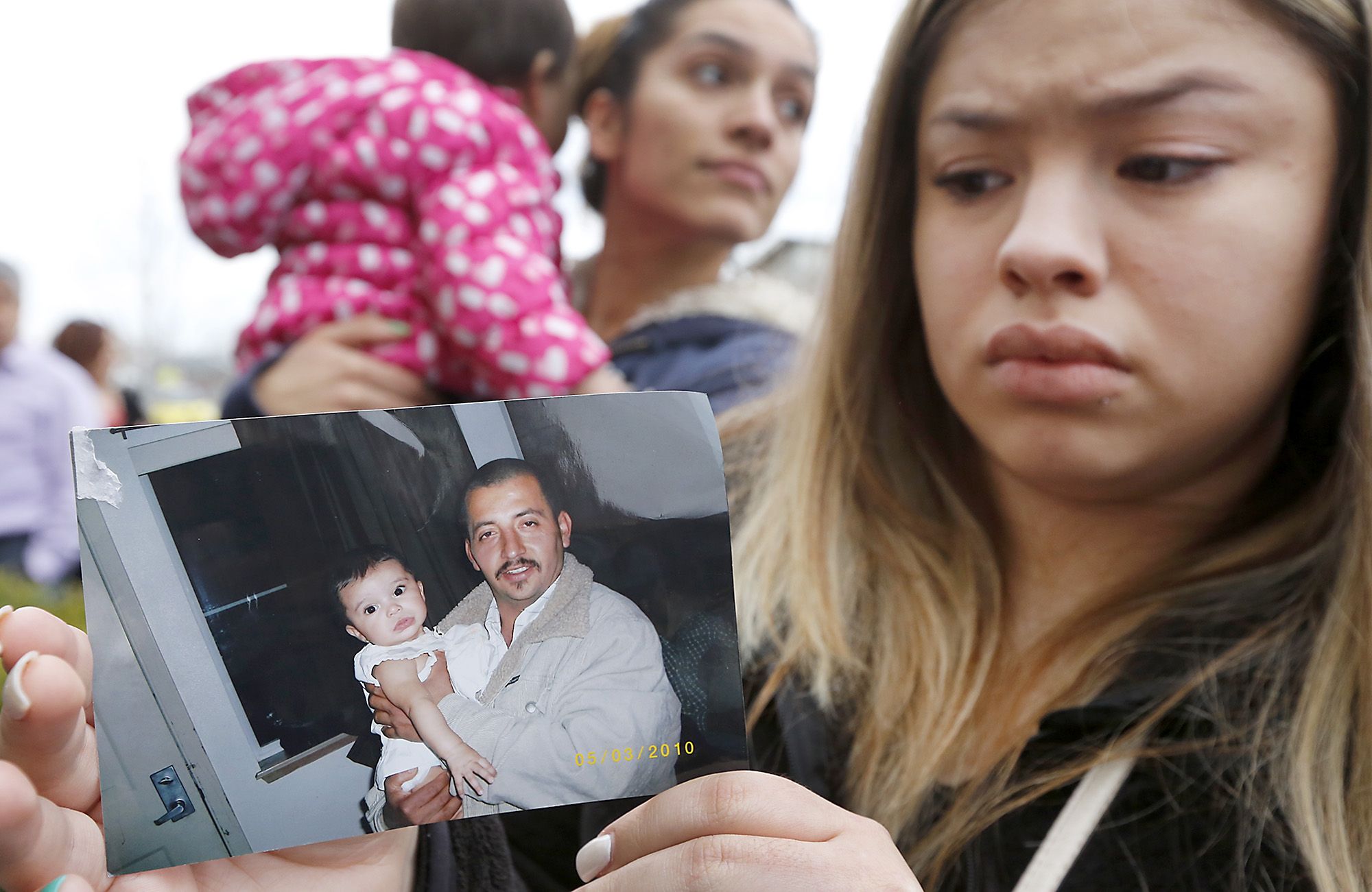 Antonio Zambrano-Montes's wife and daughters smiled through their suffering at a birthday celebration on February 15. At El Mirador, a Mexican restaurant in Pasco, Washington, far from their home in California, the three of them ate tacos, shrimp, carne asada and rice and beans. The waiters sang happy birthday in Spanish to the younger daughter, Teresa, who turned 13, five days after her father's death at the hands of the police.
On February 10, police received a call at 5:08 p.m. about a man throwing rocks at vehicles near a supermarket in Pasco, a city of some 68,000 that runs along the Columbia River, three and a half hours by car from both Seattle and Portland, Oregon. Apparently the man, whom the Franklin County coroner later identified as Zambrano-Montes, 35, threw rocks at officers when they confronted him, striking two of them. When a Taser could not bring Zambrano-Montes down, the officers fired their weapons and killed him.
The incident comes at a time when people around the country are questioning police practices that they say unfairly target people of color. The shooting follows the deaths of Michael Brown in Ferguson, Missouri and Eric Garner on Staten Island in New York, both at the hands of police. Since those men died last summer, activists have taken to the streets in countless cities, including Washington, D.C., and abroad, asking that law enforcement be held accountable.
While activists have embraced Zambrano-Montes, a Mexican national, the loss is more personal to the family he leaves behind. "She's traumatized," George Trejo Jr., the lawyer for Teresa de Jesus Meraz-Ruiz, Zambrano-Montes's widow, tells Newsweek, adding that his daughters are "emotionally devastated."
Trejo filed the claim with the Pasco city clerk on behalf of Meraz-Ruiz and her daughters, Teresa and Erica, who is 15. The family is seeking $25 million in damages because, according to the complaint, "Meraz-Ruiz, the wife, has lost the economic and emotional support of the deceased, as well as the destruction of the husband-wife relationship, and the two minor daughters of the deceased have lost their father, his love, nurturing and parental care, his economic support, and all other attributes of a father-daughter relationship."
Zambrano-Montes and his wife were not living together at the time of his death. "They had marital problems. They had never filed for divorce. They were working on their marriage and they had hoped to reunite again," Trejo says. Meraz-Ruiz and her daughters live in Atwater, California.
A cousin, Blanca Zambrano, told the Tri-City Herald that Zambrano-Montes's separation from his daughters had left him feeling depressed. The cousin also said the man had been living in housing provided by the local Salvation Army since January. A Salvation Army representative tells Newsweek she cannot confirm or deny that they provided housing for Zambrano-Montes, because of a confidentiality policy, but they have not had housing available since last June.
The media has reported that Zambrano-Montes was an agricultural worker, living and working around Pasco. That area and the nearby Yakima Valley region are known for agriculture and often attract Mexican laborers looking for work.
Zambrano-Montes had a history of violent interactions with the Pasco police. According to court records, police confronted him in January 2014, five blocks from where he was killed last week, after a call about "a male causing a disturbance by walking around and hitting cars with a broom," the documents say.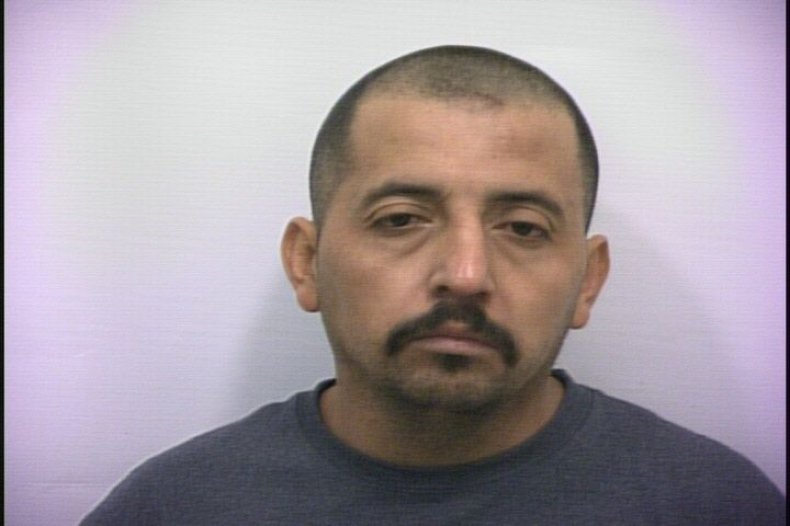 During the 2014 confrontation, Zambrano-Montes attempted to throw a rocking chair at the officers. He also threw a mailbox and grabbed an officer's gun. The police used an "electronic control device" on him, and while in custody, he admitted to using methamphetamine.
Zambrano-Montes was locked up for four and a half months until his plea and sentencing hearing in June, when he pleaded guilty. But a new arrest warrant was filed on January 29, 2015, because he failed to appear for a hearing after his sentencing. Police took him into custody on February 7; he was released on February 9, one day before the fatal shooting.
"Now since everything has happened, we will wait for a copy of the death certificate," a Franklin County deputy clerk tells Newsweek. When someone dies, the court is no longer be able to collect on money owed for that case.
The complaint filed last week alleges that Zambrano-Montes was walking "away from the officers with his hands out where it was clear that he had no knife and no weapon," and that his death constitutes "excessive force in violation of state and federal authority, and was an unjustified use of deadly force."
"In my opinion these officers executed him," says Trejo, the lawyer. "She [Meraz-Ruiz] wants to see these officers held responsible. She doesn't care about the money.… Teresa tries to stay strong for her daughters, but when they're not around, she gets emotional as well."
The local Latino community has mobilized in recent days to protest the killing; one demonstration on February 15 drew 700 people. Even Mexican President Enrique Peña Nieto issued a statement, condemning the shooting.
As was the case with Garner's death, cell phone videos depicting Zambrano-Montes's last moment have surfaced. One has more than 1.6 million views. A second video has more than 18,000.
"These kids will forever remember the death of their father through this video," Trejo says, referring to his client's daughters.
At a February 11 press conference, Pasco Police Chief Robert Metzger told reporters that investigators from the surrounding area would look into the incident. The three officers involved—Ryan Flanagan, Adam Wright and Adrian Alainz—have been placed on administrative leave.
Flanagan has previously been accused in court of using "unreasonable and excessive force" on a Latino woman in 2012. A judge dismissed that case in 2013. "The city of Pasco and the Pasco Police Department engaged in a pattern and practice of not providing sufficient training to law enforcement officers to serve a heavily Hispanic population and/or to provide sufficiently and adequately trained bilingual officers to service the city's Hispanic population," the initial complaint stated.
City and police officials did not respond to Newsweek's requests for comment.