Fans have rallied around Nia Long on social media, amid allegations her partner, Boston Celtics head coach Ime Udoka, cheated on her.
Late Wednesday, ESPN's Adrian Wojnarowski reported that NBA player-turned-coach Uzoka is facing disciplinary action, which is expected to include a "significant suspension."
Citing sources, Wojnarowski wrote: "No final decision has been made on the length of a suspension, but internal discussions have included scenarios that would keep Udoka out for the entirety of the 2022-2023 season."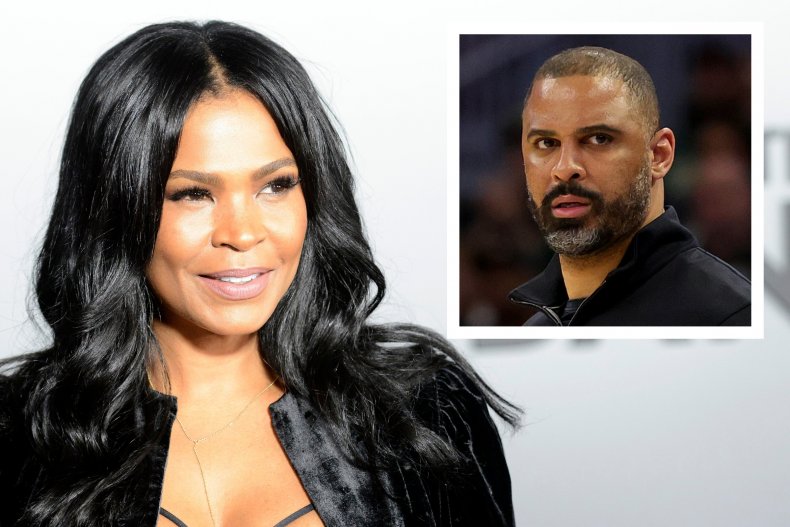 Early Thursday morning, Shams Charania, a senior NBA writer at The Athletic, reported that Udoka had an improper intimate and consensual relationship with a woman on the team staff—a violation of the franchise's code of conduct.
The report, which was shared on Twitter, garnered a strong reaction, getting 30,000 likes and more than 16,000 retweets and quote tweets.
While the allegations have come as something of a bombshell for basketball fans, many Twitter users also quickly made the connection between Udoka, 45, and Fatal Affair star Long, 51, who went public with their relationship in 2010.
With talk of the allegations against Udoka circulating, it was Long who became a trending topic for several hours, as fans expressed shock at the idea that the former San Antonio Spurs player being unfaithful to the beloved Soul Food star.
Oluwajomiloju Adeniran, social content coordinator at The Ringer, tweeted in reaction to the claims: "Ime Udoka cheated on Nia Long? Ban him for life."
He added a video of ESPN personality Stephen A. Smith feigning fury at another man in an unrelated video as he shouted: "Get him out of here! He's got no place in here! Get rid of him!"
"Listen, if the Celtics brass found out Ime Udoka was cheating on Nia Long, a suspension is not enough," Adeniran added in another tweet.
Strategic business advisor Zara Rahim stated that the allegations only served to make her think less of the Celtics.
"THIS MAN MOVED ✨NIA LONG✨ TO 🤡BOSTON🤡 and CHEATED ON HER???" Rahim said. "ooooomg I've never hated the Celtics more in my f***ing life."
Fashion designer and TV personality Nina Parker appeared no less stunned by the report, as she shared her own take.
"Cheating on Nia Long? End of days has to be upon us. Because ain't NO WAY," she wrote.
Meanwhile, Eddie "Bansky" Gonzalez, co-host of sports and entertainment podcast The ETCs, weighed in on the allegations.
"Whole timeline jumping to nia long's defense knowing absolutely nothing and I'm about to work my way to the front line and demand to be in the vanguard," he tweeted.
Newsweek has reached out to representatives of Long and Udoka for comment.
Udoka and Long welcomed a son several months after going public with their relationship in 2010. Long also has another son, born in 2000, from a previous relationship.
While Long and Udoka became engaged in 2015, they opted not to take a trip down the aisle.
Long explained her reasoning behind that decision during a 2020 appearance on Essence magazine's Yes, Girl! podcast.
"I've never been married," she said. "And there's a reason for that because I don't know that I need to say 'I do' to prove to you that I love you. But also, what does marriage really [mean]... that you own me now and I own you? I don't get that part."
"I understand the religious aspect of marriage," she went on. "That is beautiful and it's fantastical and it's dreamy and it's every girl's fantasy to have that moment. But I don't know that I need that to feel like I'm in a partnership that's working."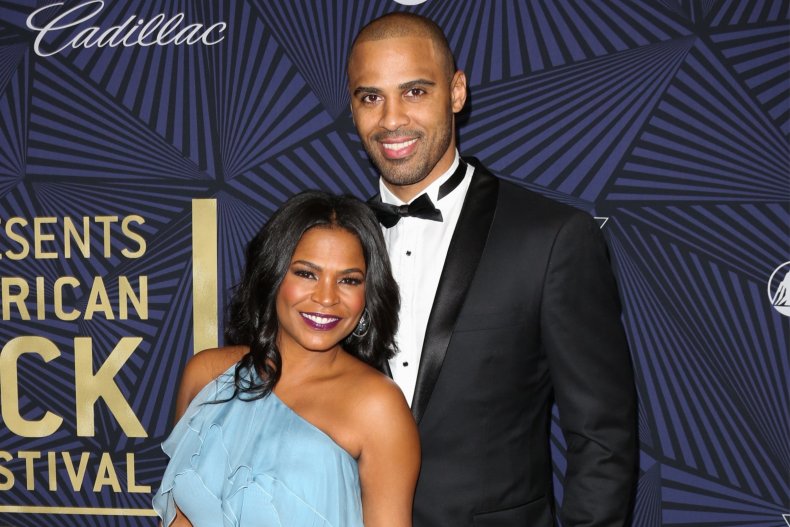 Uncommon Knowledge
Newsweek is committed to challenging conventional wisdom and finding connections in the search for common ground.
Newsweek is committed to challenging conventional wisdom and finding connections in the search for common ground.
About the writer
Ryan Smith is a Newsweek Senior Pop Culture and Entertainment Reporter based in London, U.K. His focus is reporting on pop culture and entertainment. He has covered film, TV, music, and Hollywood celebrity news, events and red carpets. Ryan joined Newsweek in 2021 from the Daily Mail and had previously worked at Vogue Italia and OK! magazine. Languages: English.
You can get in touch with Ryan by emailing r.smith@newsweek.com.