It's been two years since Fargo aired on our screens and now, fans' prayers have been answered as work on the highly-anticipated fifth season is currently underway.
Fargo is the award-winning black comedy crime drama which also doubles as an anthology series, meaning every season, there is a thrilling new story in store.
FX has begun teasing details about what to expect in the upcoming installment of the award-winning limited series, most importantly the show's cast.
Newsweek has a recap of everything there is to know so far about Fargo Season 5 including release date, cast, trailer, plot, and more.
When Is Fargo Season 5 Out?
At the moment, Fargo Season 5 does not yet have a release date.
However, it looks like filming may be set to begin this winter.
New cast member Richa Moorjani shared the news she would be joining the cast on Instagram and jokingly asked her followers to send "vegan winter coasts" her way immediately, teasing that filming may be over the winter months.
Judging by the release pattern of the previous four seasons, Fargo Season 5 could arrive in April 2023 at the earliest.
Who Stars in Fargo Season 5?
After months of silence, the cast of Fargo Season 5 has begun to be revealed.
FX has recently revealed Joe Keery, Lamorne Morris, and Richa Moorjani will be starring in the upcoming series.
Keery, best known for his role as Steve Harrington in Stranger Things will play the role of Gator Tillman and New Girl's Lamorne Morris will take on the role of Witt Farr.
Never Have I Ever's Richa Moorjani will take on the role of Indira Olmstead.
Announcing the news, Morris posted a screenshot of the Deadline article reporting on his casting. He tagged Keery in the picture as Tom Cruise and himself as Idris Elba, captioning the picture "excited to be a part of the fantastic world of Fargo!"
When Season 5 was announced in February 2022, Jon Hamm, Juno Temple, and Jennifer Jason Leigh were announced as the series lead characters, Roy, Dot, and Lorraine respectively.
Hamm is best known for his role as Don Draper in Mad Men and Temple is well known for her role as Keeley Jones in Ted Lasso.
Fans may well know Leigh from her role as Daisy Domergue in The Hateful Eight and Elsa Gardner in Atypical.
What Will Happen in Fargo Season 5?
FX has not given too much away about Fargo's plot in Season 5, but it will be set in a pre-pandemic world—the most contemporary setting to date—and will involve a pretty complicated kidnapping.
The short synopsis teases: "Fargo has traveled through decades, cities and families, and the fifth installment will be no different: Set in 2019, when is a kidnapping not a kidnapping, and what if your wife isn't yours?"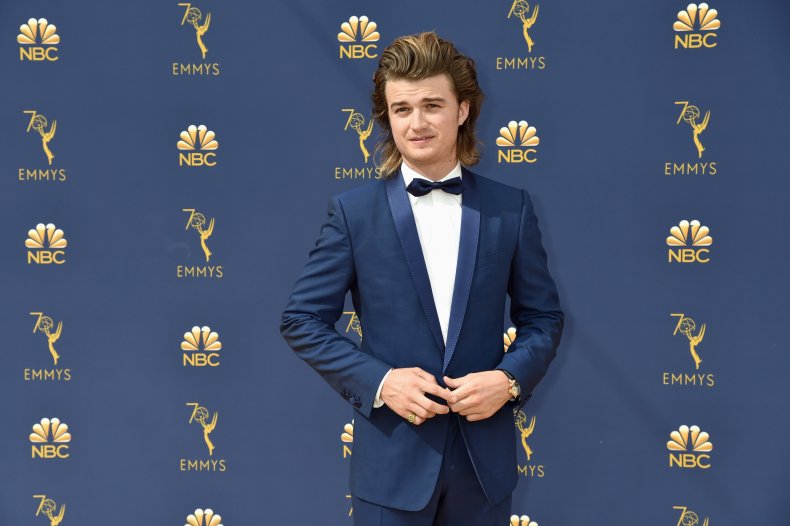 Season 5 will also be set in the upper Midwest and Emmy-winning showrunner Noah Hawley teased to The Hollywood Reporter Season 5 will be more comedic than other seasons.
He said: "It's particularly comedic this year. It's always a balance between how dramatic versus comedic it is, and this is the more comedic end of the spectrum. I really love it."
Hawley also teased Temple's character Dot is a "housewife with a secret."
Is There a Trailer for Fargo Season 5?
No, unfortunately at the moment there is no trailer for Fargo Season 5.
A trailer is likely to drop closer to the show's release date.
In the meantime, you can watch the first four seasons of Fargo via Hulu now.
Fargo Season 5 is coming soon to FX.