Farm Dog Living His Best Life Surrounded by Animals Wins Pet of the Week
This week we delighted at a Labrador struggling to contain his excitement during a trip to see his grandparents and were left in stitches when a cat turned up with lipstick all over his face.
Alongside viral superstars, we've been receiving perfect pet pictures and videos from our readers and have put together out weekly Newsweek Pet of the Week.
If you want your pet to be part of next week's Pet of the Week lineup, scroll to the end of this story to find out how to submit your pictures and videos.
Winner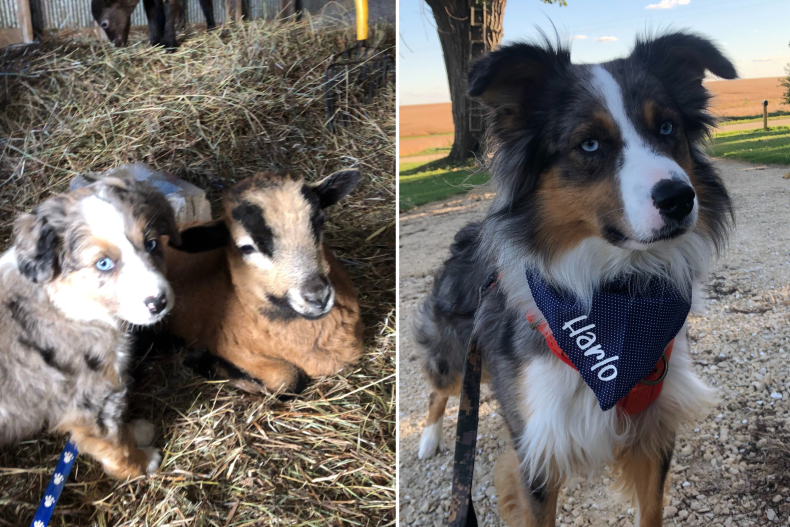 Our winner this week is Australian Shepherd Harlo, who lives in DeKalb, Illinois.
Harlo lives on a garlic farm, with his owner Nicole, where he has lots of other animal friends including sheep and his favorite cat Frankie.
"Harlo loves morning walks, he enjoys hanging out with 'his' cat Frankie, and loves a good long game of chuck-it," Nicole told Newsweek.
Often "helping" around the farm, Harlo is keen to be involved in the day-to-day.
"During lambing season, he loves to be in everyone's business and during the warmer months he loves to join in during livestock watering because, well, the hose water is quite entertaining," Nicole said.
The first Aussie breed that she has ever owned, Nicole said that she is constantly amazed by Harlo's attentive and smart nature.
"He is so smart," she said. "Maybe even too smart. I feel like he understands so much of what we're saying and doing. He never ceases to amaze me."
Finalists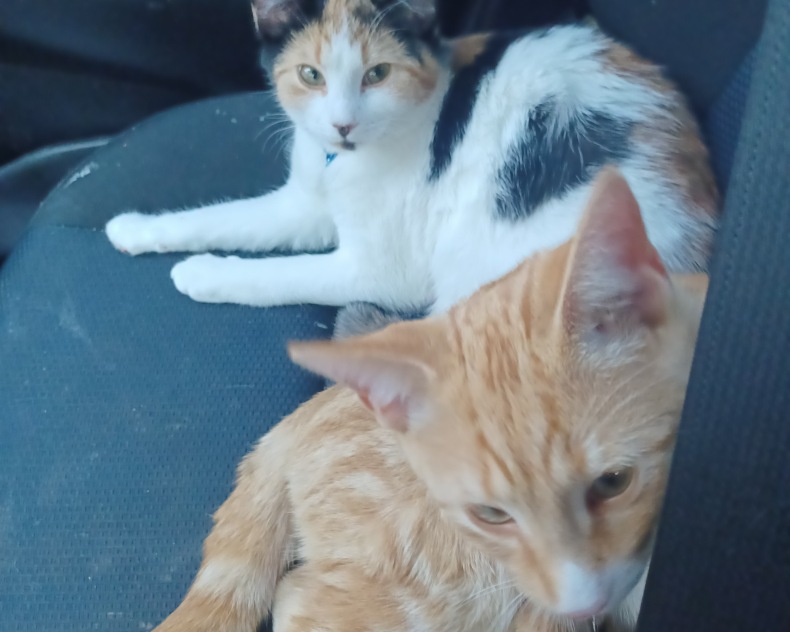 Our first finalists this week are cats Bella and Leo. The 5-month-old kittens live with owner Carol in Snellville, Georgia.
"They have very different personalities," Carol told Newsweek. "Bella is homey but sometimes enjoys the park. She likes being held in my arms like a baby and falls asleep as I hold her. Leo is very independent and does not like being held very long usually and has a huge appetite. Bella is a picky eater."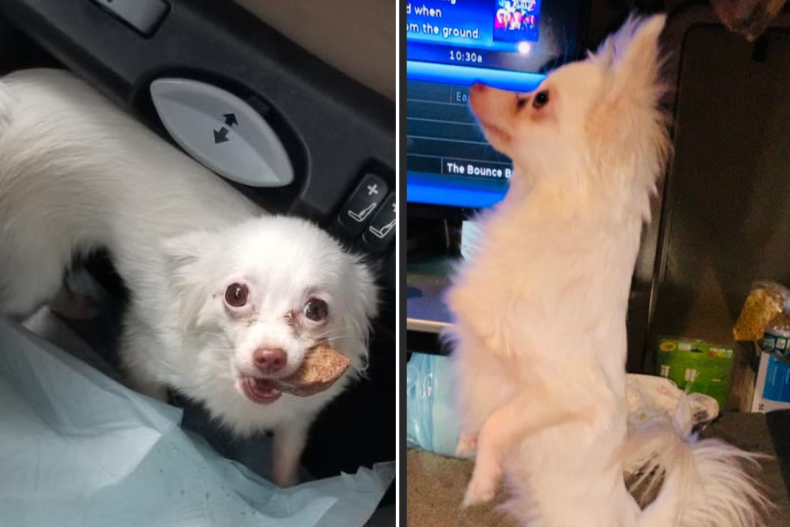 Next up this week is 5-year-old Pomchi Gelo. Owner Kelley told Newsweek that she "couldn't resist" him when she saw him advertised as a puppy.
"He is truly a one-of-a-kind dog," she told Newsweek. "His personality is massive. He's smart, will eat anything—except dill pickle chips—and sleeps till noon."
Despite weighing only 2 pounds, Kelley said that Gelo is definitely in charge at home.
"[He] loves to bark and is the boss. He rules the roost," she said.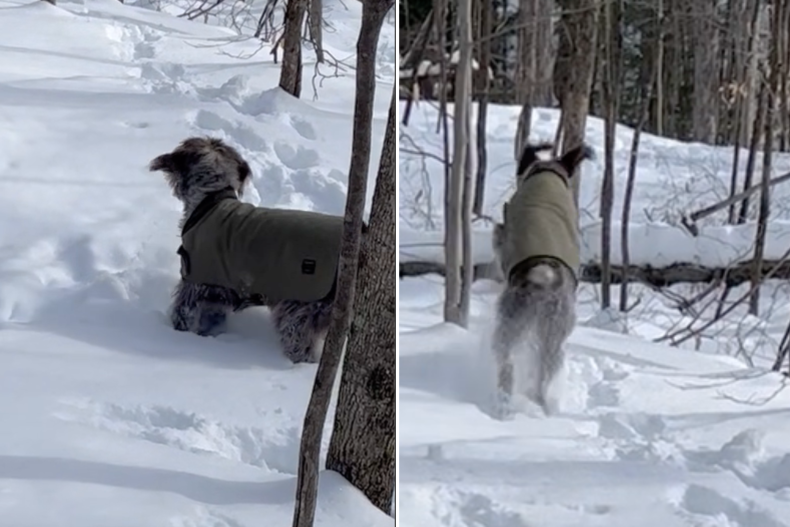 Last but definitely not least this week is 1-year-old wire-haired pointing griffin Rooney.
Living in Vermont with owners John and Doreen Dolan, Rooney loves to run around in the snow and explore.
"Guess we should have named her Tigger," the owners told Newsweek in relation to her high jumps through the powdery snow.
Do you have funny and adorable videos or pictures of your pet you want to share? Send them to life@newsweek.com with some details about your best friend and they could appear in our Pet of the Week lineup.