Meet the 'Farmer Wants a Wife' Cast and Host on Fox Dating Show
Farmer Wants a Wife is the new Fox dating show, hosted by Jennifer Nettles, that follows four farmers as they search for real, lasting love.
The series premieres on Wednesday and viewers will see each farmer—Ryan Black, Allen Foster, Hunter Grayson and Landon Heaton—host a group of single women who leave behind the comfort and convenience of city life for the charms and challenges of country living.
On Farmer Wants a Wife, each farmer and their group of hopeful singles will meet and mutually select one another before the women are invited to experience life on one of the farms.
From there, the farmers will show each group what life is really like on a working farm, from tending to the land, feeding cattle and baling hay, to the behind-the-scenes business operations.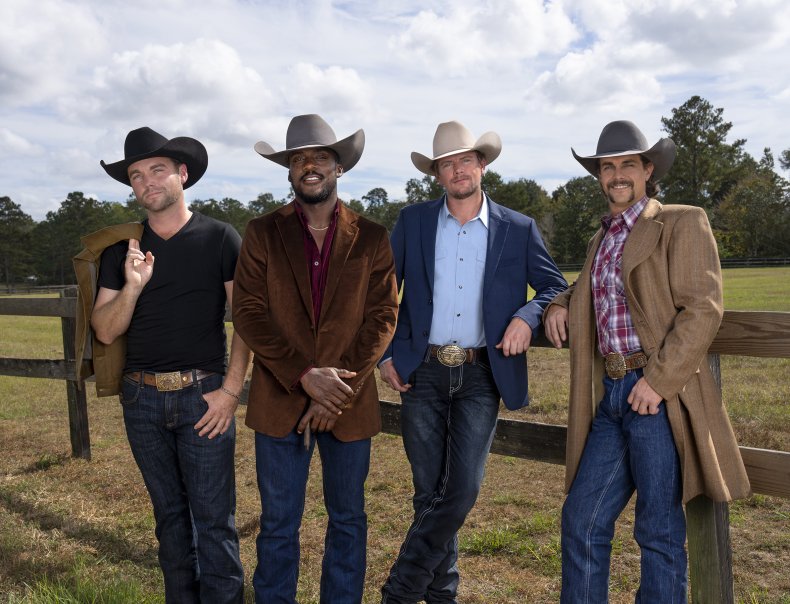 For the ladies, the reality of this way of living may beg the question: how far are you willing to go for love?
The Farmer Wants a Wife format is one of the most successful in the dating show world, having resulted in 180 marriages and over 400 children in the 35 countries there are versions in across the world, according to the show's trailer.
So who are the cast members on Farmer Wants a Wife 2023 hoping to emulate this success?
Newsweek has everything you know about the farmers taking part in Farmer Wants a Wife on Fox.
'Farmer Wants a Wife' Cast and Contestants
Allen Foster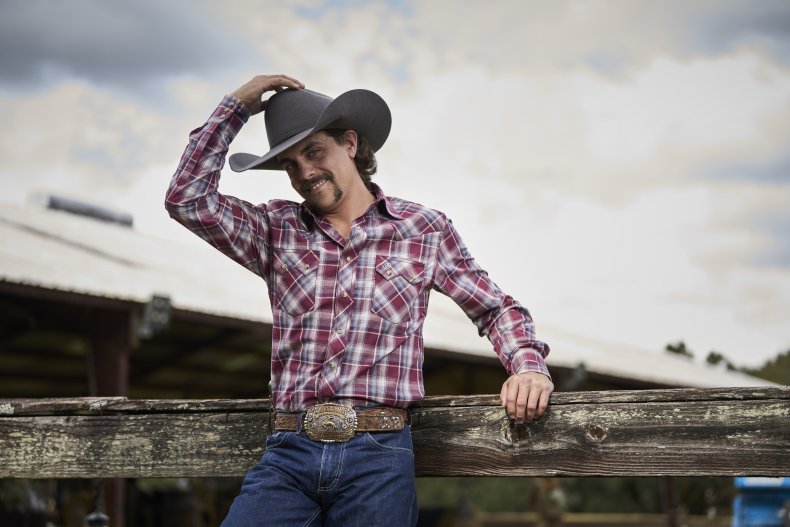 Age: 32
Hometown: Williamsport, Tennessee
Current Location: Santa Fe, Tennessee
Occupation: Cattle rancher
Type of Farm: 200-acre ranch
Interests: Foster is an avid hunter and fisher. He also enjoys riding horses and driving ATVs.
Competing for Foster's heart are Ariana, Cassidy Jo, Jordan, Julia, Kiersten, Rebecca, Sloan and Khelsi.
Landon Heaton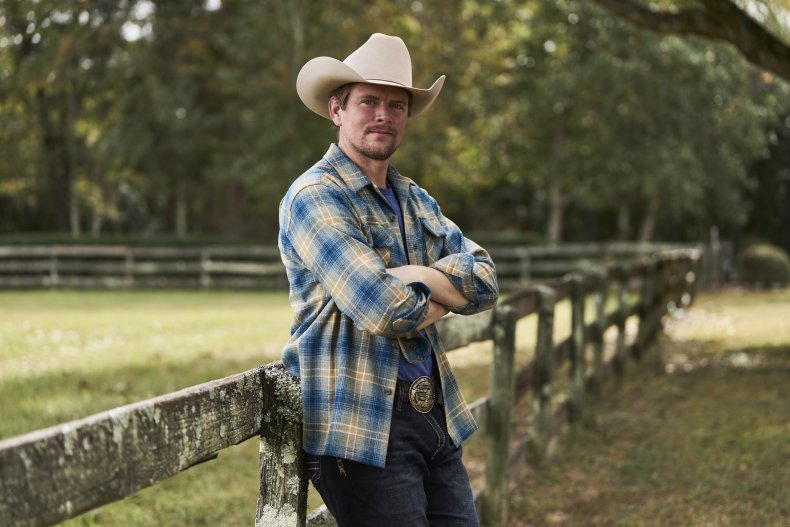 Age: 35
Hometown: Alva, Oklahoma
Current Location: Stillwater, Oklahoma
Occupation: Cattle rancher and farmer
Type of Farm: 300-acre cattle ranch, 300-acre farmland and a 40-acre farmhouse property
Interests: Heaton enjoys bow hunting and training retrievers. He also loves to cook.
On Heaton's team are Ashley R., Ashley L., Erica, Heather, Jessica, Kylie, Nicole and Zoe.
Ryan Black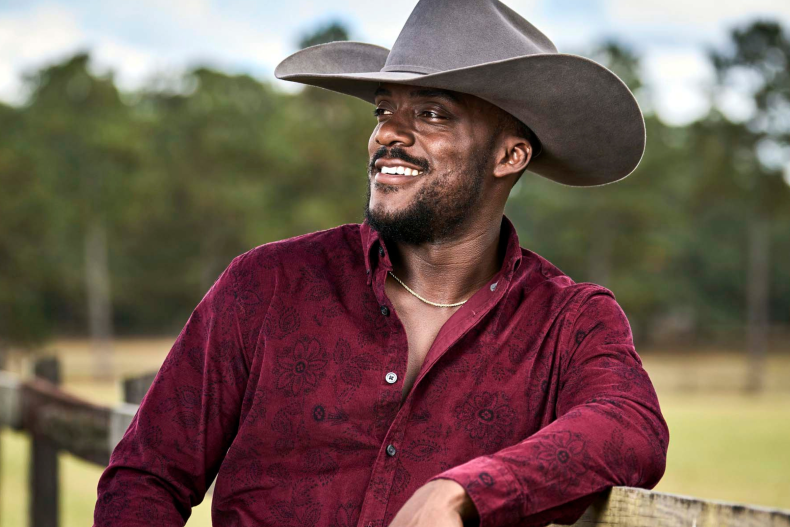 Age: 32
Hometown: Shelby, North Carolina
Current Location: Gastonia, North Carolina
Occupation: Horse trainer and breeder
Type of Farm: 44-acre ranch
Interests: Black enjoys training and competing horses. He also loves to build and design houses.
Brittany, Haley R, Lily, McKenzie, Porschia, Sara V., Sarah I. and Shartaysia are the women hoping to make a romantic connection with Black.
Hunter Grayson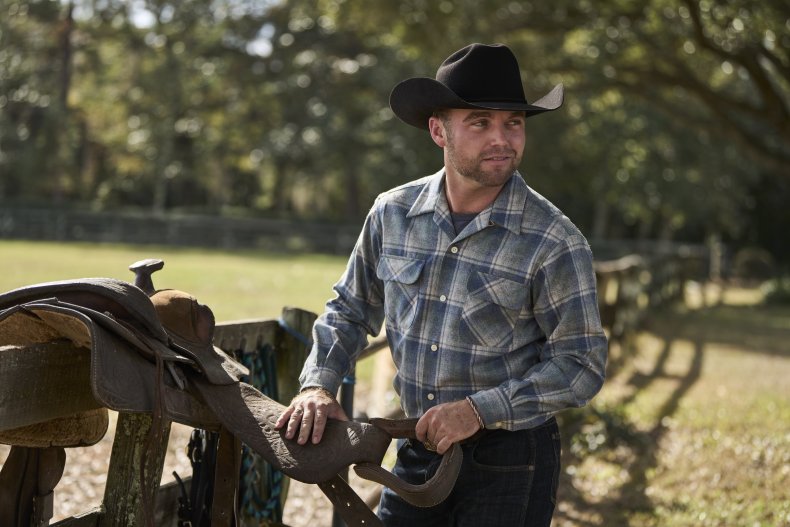 Age: 31
Hometown: Watkinsville, Georgia
Current Location: Watkinsville, Georgia
Occupation: Cattle and horse rancher
Type of Farm: 200-acre ranch
Interests: Grayson enjoys team roping, free-dive spearfishing and singing in his band Hunter Grayson & The Hat Creek Band.
Devonne, Emma, Hayley B., Meghan, Sarah R., Stephanie, Sydney and Talia are the ladies competing to be the one for Grayson.
Speaking ahead of the Farmer Wants a Wife premiere, Grayson revealed how the four single farmers bonded throughout the filming experience.
Revealing how he, Black, Heaton and Foster are "really close now," Grayson told Newsweek that they are "four strangers turned into lifelong friends."
"Who else can we compare this experience to than [with] each other?" he added.
'Farmer Wants a Wife' Host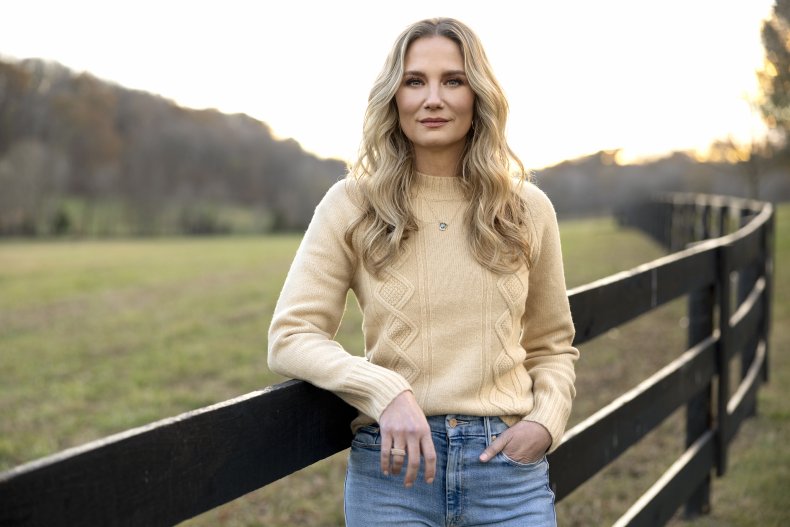 Nettles, 48, is an American singer, songwriter, actress and record producer, who is the lead vocalist of the duo Sugarland, alongside Kristian Bush.
The country star married Justin Miller in 2011 and the couple welcomed a child, a baby boy called Magnus, in December 2012.
Nettles is no stranger to television presenting, having hosted the CMA (Country Music Association) Country Christmas special for six years in a row, from 2011 to 2016.
Farmer Wants a Wife premieres Wednesday, March 8, at 9 p.m. ET on FOX. Episodes will follow on Wednesday evenings.