Farmers Mock Donald Trump's Paltry Aid Payments Over China Trade War, Wonder Why He Even Bothered
Corn farmers in the Midwest have mocked the minuscule amount of aid they will receive from the federal government as compensation for their losses due to President Donald Trump's ongoing trade war with China.
Rob Sharkey, a fifth-generation farmer in Illinois, told Reuters that he and his wife hope they may get enough cash to purchase a margarita machine they've been eyeing, but he doubts they'll have extra to cover the liquor. Bob Hemesath, a corn farmer in Iowa, quipped that he may be able to afford more upscale coffee from downtown instead of the cheap gas station brew he normally drinks.
"You have to wonder why Washington even bothered" with subsidizing corn, Sharkey said.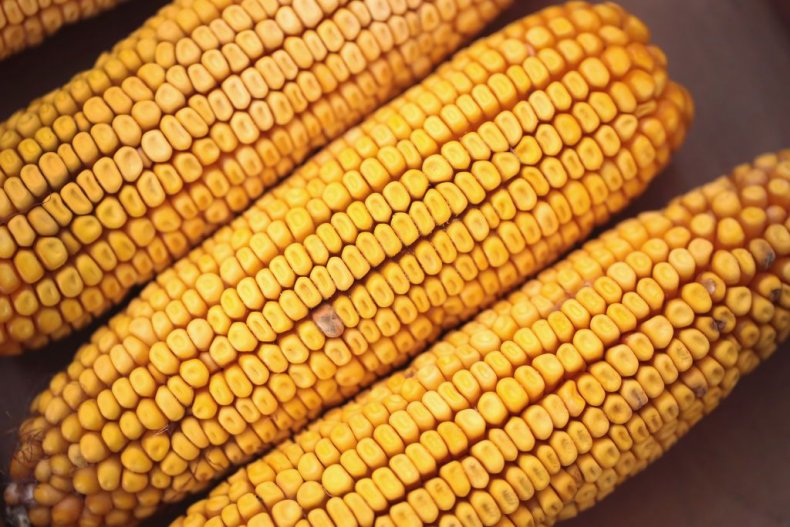 Trade tensions have soared between Washington and Beijing since last summer, when Trump announced new tariffs on $50 billion of China's imports. Responding in kind, China slapped $50 billion of U.S. products with its own retaliatory levies. The White House escalated the dispute further by adding new taxes to $200 billion more of China's goods, to which Beijing responded with tariffs targeting $60 billion more of U.S. imports.
Farmers, particularly those growing corn and soybeans, have been hit hard as a result. Foreseeing this problem, the Trump administration moved to allocate $12 billion in aid to farmers to cover some of the damages. However, while soybean farmers can get a $1.65 per bushel, corn farmers have only been allocated one penny.
"The soybean payment? That's real money that can help us," Sharkey told Reuters.
Aron Carlson, president of the Illinois Corn Growers Association, said that "a penny is laughable."
Economists at the United States Department of Agriculture (USDA) calculated the tiny aid payout based on a complex formula that farmers associations consider flawed. While it took into account multiple negative factors—including additional trade tensions with the European Union—it failed to consider the president's multiple-front trade battles with several top international markets that have also impacted corn byproducts such as ethanol and distillers dried grains, according to a letter written to Secretary of Agriculture Sonny Perdue by Lynn Chrisp, president of the National Corn Growers Association, earlier this month.
Mexico also decided to buy more corn from South America instead of the U.S. as the Trump administration renegotiated, and eventually replaced, the North American Free Trade Agreement (NAFTA). Although Chrisp's letter suggested the new trade deal with Mexico could improve the situation.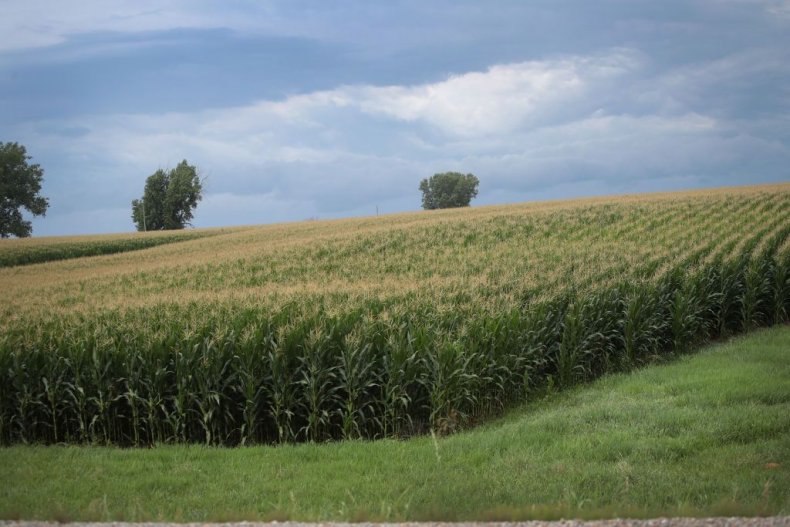 Secretary of Agriculture Sonny Perdue has already voiced confusion over the one-cent allocation. "We have got $1.65 on beans and a penny on corn? That doesn't make any sense," Perdue said, according to Reuters. "If I were picking numbers, I'd have picked a different one," he pointed out.
Corn farmers now hope that the USDA will increase their offer with the calculations for a second batch of trade aid coming in December. Otherwise, as some told Reuters, if they wouldn't stoop to pick up pennies off the ground, they aren't going to fill out a formal request for them from the government.