China Warns Trump: Trade War Could Lead to Economic Collapse Like 2008
China's Ambassador to the United States Cui Tiankai has warned that President Donald Trump's trade war could lead to fragmentation of the global economy, as well as a possible financial fallout similar to—or worse than—the 2008 crisis.
Speaking to The Wall Street Journal in an interview published on Monday, Tiankai discussed the ongoing trade tensions between Washington and Beijing, as well as continuing negotiations and the planned summit between Chinese President Xi Jinping and Trump during the G-20 summit in Argentina at the end of this month. He warned that people should not be deceived by the seemingly positive state of the U.S. economy.
"The problem is that if things go on like this, there's a real risk the global market might become fragmented," the ambassador said, pointing out that the international economy has become increasingly globalized over the past few decades. Tiankai said that Washington's trade tensions with China, including numerous other countries, could lead to negative repercussions worldwide.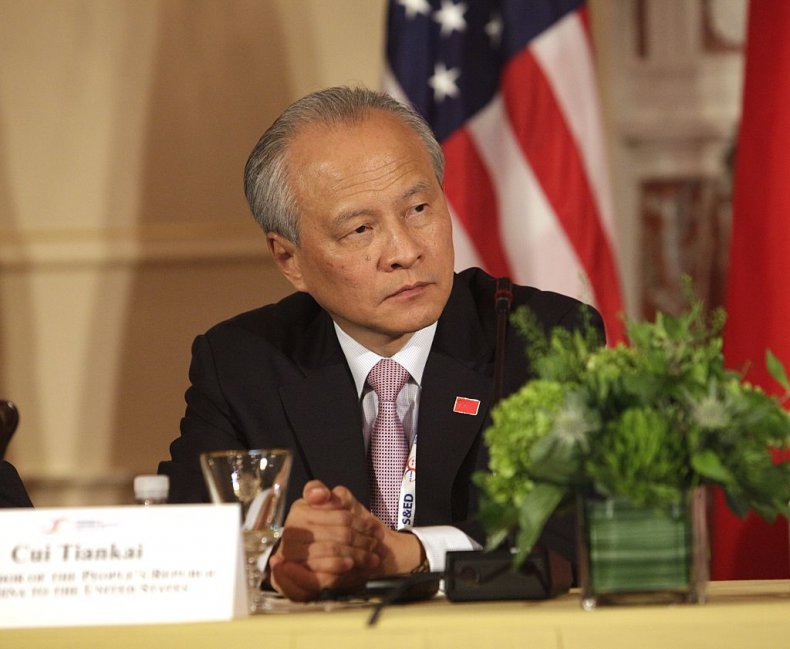 "Although the current economic situation in the U.S. is good, people cannot rule out the possibility of another—I don't want to use the word 'crisis'—a similar situation as what happened 10 years ago," he warned. The ambassador then pointed out that "under the current circumstances" he did not think people around the world would be as willing to coordinate "stimulus actions" as they were in 2008.
"We are the two largest economies in the world, so whatever happens in our economic cooperation will have an impact globally. This is just a fact, this is reality," Tiankai emphasized. "We have to be fully aware of our shared responsibility to the global economy," he added.
Since summer, trade tensions have simmered between Washington and Beijing as Trump first announced $50 billion in additional tariffs on Chinese products, arguing that the Asian nation was treating the U.S. "unfairly." Beijing responded by slapping $50 billion of U.S. products with additional levies before Trump escalated the trade dispute further by adding taxes to another $200 billion in Chinese products. China pushed back by slapping $60 billion more of U.S. goods with tariffs.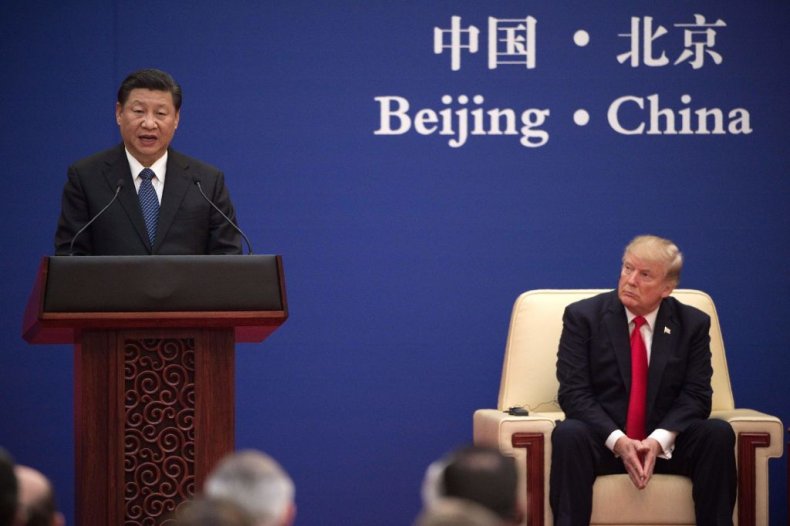 In a separate interview published by The Wall Street Journal on Monday, Trump suggested he doesn't plan to budge on his demands of China.
"The only deal that would be really acceptable to me...would be China has to open up their country to competition from the United States," the president told the newspaper.
"They have to open up China to the United States. Otherwise, I don't see a deal being made," he emphasized.
Earlier this month, Vice President Mike Pence shared similar sentiments, saying the Trump administration wouldn't change course to avoid a cold war with Beijing.
"They know what our administration's position is. They know what the president's position is," he said.