Mike Pence Says Trump Administration Won't Budge to Avoid Cold War with China
Vice President Mike Pence said that the Trump administration does not plan to budge in its trade dispute with China, even if that means a cold war.
When asked by Washington Post columnist Josh Rogin how the White House will respond if Beijing refuses to change its position, Pence responded, "Then so be it." He later added "We are here to stay."
"We really believe we are in a strong position either way. We are at $250 billion [in tariffs] now; we can more than double that," the vice president warned. "I don't think it's a matter of promises. We're looking for results. We're looking for a change of posture."
Pence also said he believed that Beijing fully understands the U.S.'s position and the seriousness of its stance in the ongoing trade dispute. "They know what our administration's position is. They know what the president's position is," he said, adding that he believed they "got the message."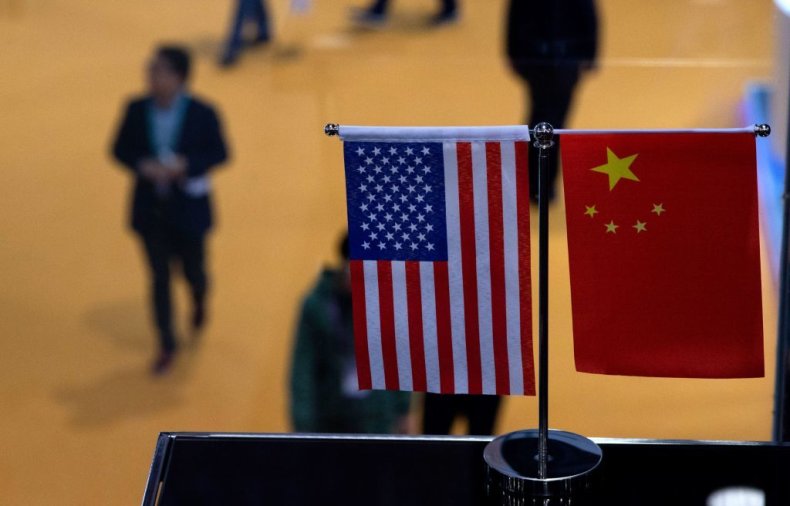 Trade tensions have escalated between Beijing and Washington this year as Trump has slapped $250 billion of Chinese products with new tariffs. He first moved to add the additional levies to $50 billion of China's imports this summer, to which Beijing responded in a tit-for-tat manner, placing new taxes on an equal amount of U.S. products. In September, Trump added tariffs to another $200 billion of imports, to which Beijing retaliated by adding levies to a further $60 billion of U.S. goods.
The president has frequently criticized China for treating the U.S. "unfairly" when it comes to trade. He has often pointed to alleged currency manipulation, arguing that Beijing's policies hurt the U.S. financially. In October, the Economic Policy Institute, a Washington, D.C-based nonprofit, released a report showing that the U.S. trade deficit with Beijing has increased dramatically in the 17 years since China joined the World Trade Organization. The report also said that U.S.-China trade has cost some 3.4 million American jobs.
Beyond trade, the Trump administration has warned repeatedly about China's alleged efforts to meddle in U.S. and global affairs. "As a senior career member of our intelligence community recently told me, what the Russians are doing pales in comparison to what China is doing across this country," Pence said in early October.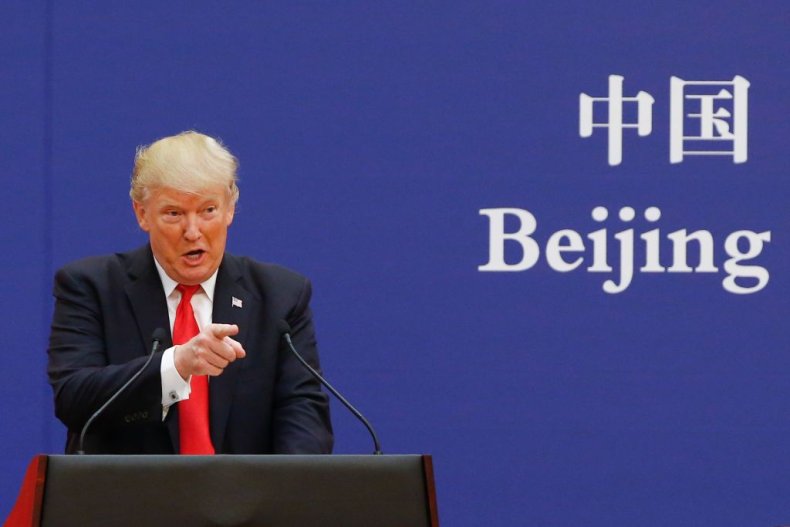 China has accused Trump and his administration of having a "cold war mentality" toward Beijing. Wang Yi, China's foreign minister, reportedly told former U.S. Secretary of State Henry Kissinger during a meeting on the sidelines of the U.N. General Assembly in New York that "China and the U.S. can have competition, but they should not view others with a cold war mentality."
Trump plans to meet with China's President Xi Jinping at the end of this month during the G-20 summit in Argentina. Talks had, however, reportedly stalled between Beijing's and Washington's negotiators in recent weeks, with neither side appearing willing to change its position. But on Tuesday, Trump's top economic adviser Larry Kudlow, director of the National Economic Council Director, told reporters that both sides are "now communicating at all levels, and that's a very good thing."