Lady Gaga and Adam Driver's new movie House of Gucci is the latest true crime dramatization to hit our screens, exploring the events that led to the 1995 murder of Maurizio Gucci.
Spanning over the course of two decades, the film details how Gucci met his future wife Patrizia Reggiani at a party in the early 70s, before they married in 1972 and welcomed their daughters Alessandra and Allegra in 1976 and 1981, respectively (although the film only mentions Alessandra).
But this isn't a straight-forward love story. Not only is Reggiani depicted as a Machiavellian-like temptress who orchestrates a hostile takeover of her husband's family's business (the famed Italian fashion house), she is then portrayed as a scorned lover who resorts to hiring a hitman after her spouse files for divorce.
While some viewers may be surprised by the events that take place in the movie, the murder plot and Reggiani's conviction are very much real.
What's more, it isn't the only assassination or serious crime to be associated with a world-renowned fashion brand. Here, we take a look at some of the most notorious crimes against fashion.
The Assassination of Maurizio Gucci — 1995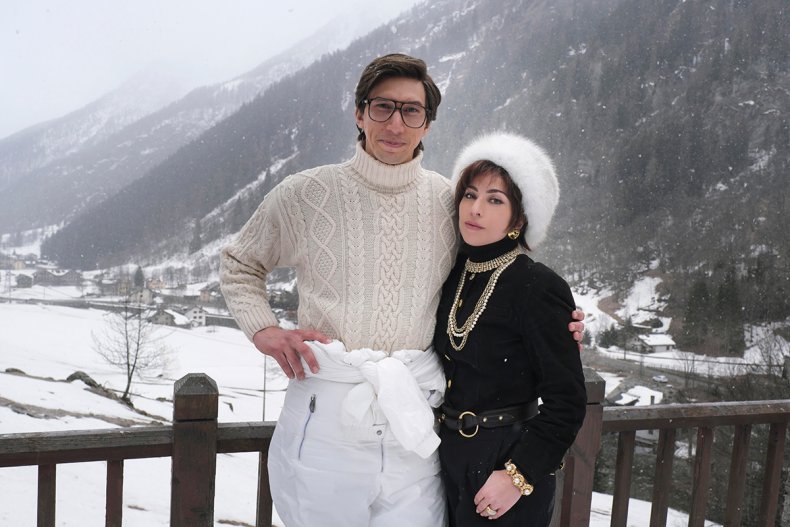 Maurizio Gucci was assassinated on the steps outside his office in Milan, Italy on March 27, 1995, aged 46.
Despite playing an instrumental part in the takeover of his family's fashion house, Gucci served his wife Patrizia Reggiani divorce papers in 1994. He also began dating his childhood friend, Paola Franchi, in 1990.
Following Gucci's death, it was discovered that Reggiani had hired a hitman to kill her ex-husband—something which prosecutors attributed to jealousy.
Often dubbed the "Black Widow," Reggiani was sentenced to 29 years in prison in 1997 after arranging her husband Maurizio Gucci's murder.
Her sentence was reduced to 26 years in 2000, and she was released in 2016 after serving 18 years in prison.
The Assassination of Gianni Versace — 1997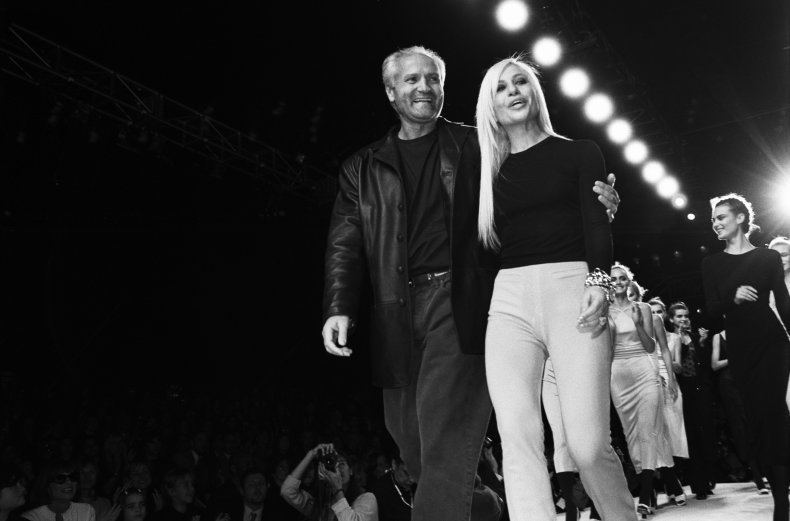 Italian fashion designer Gianni Versace was shot on the morning of July 15, 1997 outside his Miami Beach mansion in Florida. He was later pronounced dead at the Jackson Memorial Hospital at 9am.
During the investigation, police believed Versace knew his killer, Andrew Cunanan, and that the pair had met previously in San Francisco, California in 1990. There is still debate about this.
While Versace's assassination undoubtedly attracted global attention, it was also the culmination of a months-long killing spree carried out by Cunanan; in April 1997, he claimed the life of his close friend Jeffrey Trail after an argument. He then murdered David Madson, Lee Miglin and William Reese, before turning his attention toward the fashion star, whom he was obsessed with.
Eight days after Versace's murder, a caretaker of a houseboat moored by Collins Avenue notified police after hearing a gunshot. A SWAT team then descended on the scene, throwing tear gas into the property, before Cunanan's body was discovered. He had taken his own life.
The Von Dutch Shooting — 2005
Robert "Bobby" Vaughn shot and killed his friend Mark Rivas during a drunken fight in February 2005, in which the latter also slashed the former with a broken beer bottle.
Vaughn was a co-founder of the Von Dutch fashion label alongside Ed Boswell and Mike Cassel, but he was later bought out of the company by Danish investor Tonny Sorensen, who became CEO in 2000.
After being fired from the company, Vaughn turned to Rivas and began to run in the same gangster circles as his friend.
Vaughn was charged with first-degree murder for killing Rivas, but he was later acquitted by a jury when it was ruled Rivas' death was a "justifiable homicide."
The Vittorio Missoni Plane Crash — 2013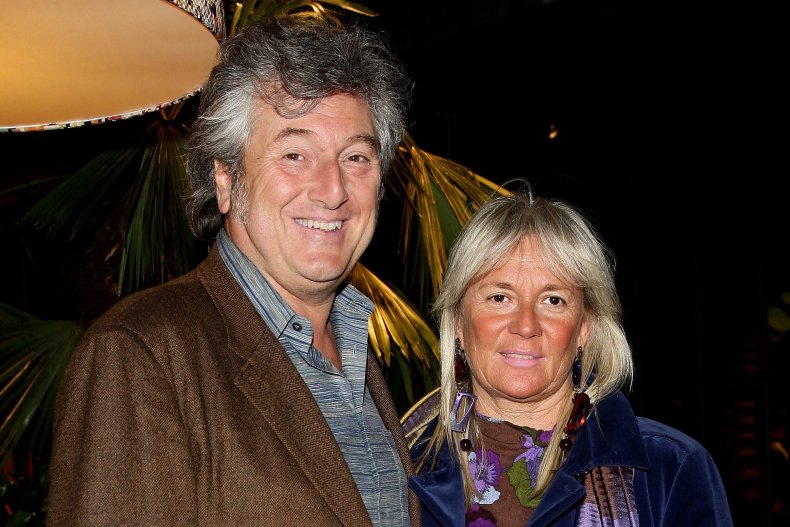 Italian fashion executive Vittorio Missoni went missing when his plane vanished off the coast of Venezuela on January 4, 2013.
The CEO of fashion house Missoni was with his wife Maurizia Castiglioni, two friends Guido Foresti and Elda Scalvenzi, and two crew members at the time.
The plane wreckage was found in June 2013 and in October there were reports that the bodies of the five passengers were recovered, but Missoni's family later confirmed that it was only the two pilots and Castiglioni who had been found.
In January 2014 the family issued a statement saying: "As of today there have been no biological remains found that identify Vittorio Missoni, Guido Foresti or Elda Scalvenzi.
"In Venezuela the investigation to determine the causes and dynamics of the accident and the identity of all passengers are ongoing."
The Murder of Harry Uzoka — 2018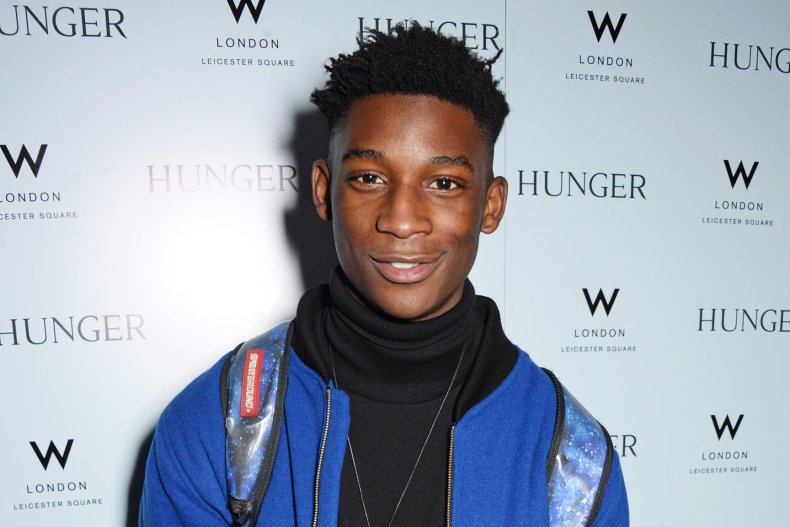 Harry Uzoka was a young model who was stabbed to death following a fight with a rival model in Shepherd's Bush, London, in January 2018 at the age of 25.
Uzoka was stabbed in the heart by rival model George Koh, who was convicted of murder and given a life sentence in August that year.
Two other men, Merse Dikanda and Jonathan Okigbo, were also convicted at the time, Dikanda was given a life sentence for murder and Okigbo received a 14-year sentence for manslaughter.
Uzoka and Koh were originally friends but their friendship deteriorated when the latter claimed to have had sex with the former's model girlfriend, Ruby Campbell.
The pair arranged to settle their dispute with a fight in Shepherd's Bush, and Koh, Dikanda and Okigbo armed themselves with three knives, one of which was a machete.
Uzoka had gone to the fight with his flatmate Adrian Harper and they took dumbbells with them, Harper later claimed in court that they were "expecting a fist fight."