'Fat B**ch Lust': Lizzo Shares Rosie O'Donnell's Lyrical Mistake
In a viral post, Lizzo shares a video of Rosie O'Donnell singing one of her hit songs as well as getting one of the lyrics wrong.
Posted to Instagram, Lizzo shared a video that O'Donnell published on the video-sharing platform TikTok of O'Donnell correcting everyone on the lyrics to Lizzo's song, "About Damn Time." The viral video has over 54,000 likes and 320,000 views.
"'Fat b**ch lust'... That's what I've heard," O'Donnell spoke to her 1.9 million followers, "That's what I've been singing while I'm trying to figure out the dance."
She went on to recite the popular lyrics again and explain that one of the lyrics was actually incorrect, "It's not 'fat b**ch lust' people, it's 'fabulous.'"
Lizzo responded to the video, "Now @rosie... #fatb**chlust."
"About Damn Time" is the first single from Lizzo's brand new album Special out July 15.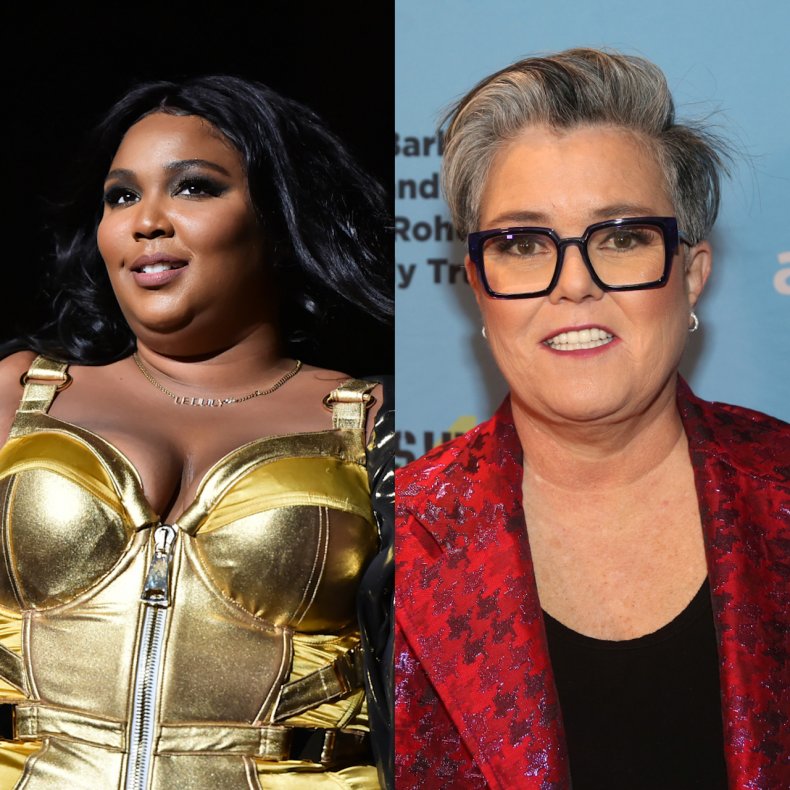 Lizzo spoke to Apple Music 1's Zane Lowe about the album, "I think that the music really is going to speak for itself. I'm writing songs about love from every direction, and I hope that I can turn a little bit of the fear that's been running rampant in this world, energetically into love.
"I had a lot of fear, and I had to do the work on myself, and this music is some of that work in turning that fear into love. I hope that when people listen to this album, it makes their day just a little bit better, a little bit more filled with love," she continued.
The single has reached the Billboard Top 10 on the Hot 100 at No. 9. A clip of the hit single has been going viral on TikTok with over 1 million videos. A choreographed dance has also taken over the platform, and even celebrities like Selena Gomez, Paris Hilton, Jack Black and Rita Ora have shared videos with the song.
Followers were quick to comment on their stance on O'Donnell's version of the lyrics.
"Lizzo change the lyrics now," one fan wrote, receiving over 1,000 likes for their comment.
"honestly i'm glad i'm not the only one that thought this lol," one user said.
"I meaaaaaan, Rosie right.... I heard that as well lol," another exclaimed.
A fan explained, "I also thought that's what you were saying! I sang it that way for dayyyysss before it came to my attention I was wrong."
"This is the funniest thing I've seen all day," exclaimed another.
"I am SCREAMING," a fan said, "I can't stop laughing."
Newsweek reached out to O'Donnell's representative for comment.