Australian Girl Killed in ISIS Baghdad Bombing 'Was Buying Ice Cream to Break Her Ramadan Fast'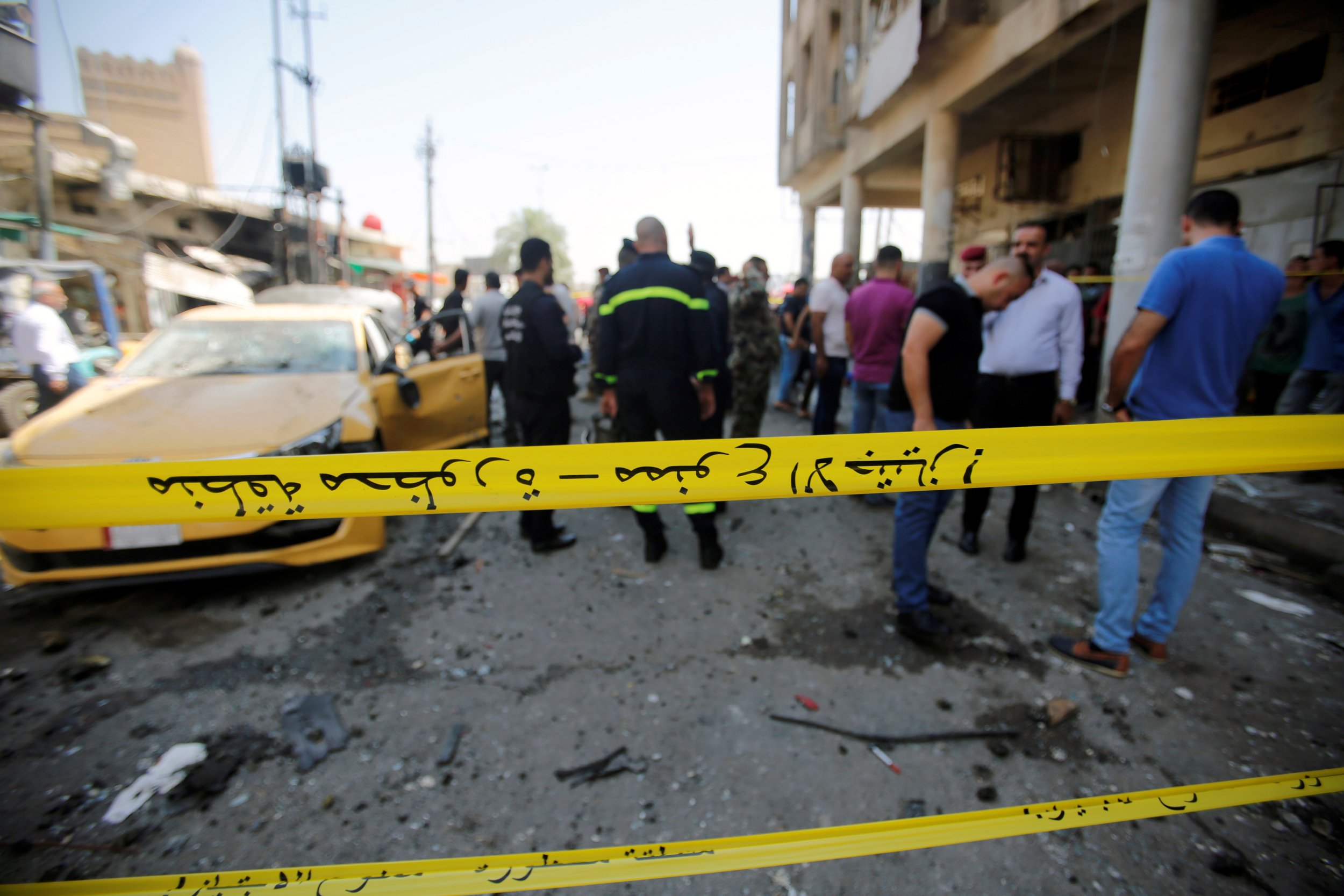 A 12-year-old Australian girl killed in a suicide bombing in Baghdad was buying ice cream to break her Ramadan fast when the Islamic State Militant group (ISIS) struck the Iraqi capital.
Zynab al-Harbiya's father, Khalid, told Fairfax Media that his "big hearted" daughter had been in Baghdad visiting her elderly grandfather, and had been sat in the back of a car with her two younger brothers, aunt, grandmother and mother near al-Faqma, a popular ice cream shop. Everyone else in the vehicle survived the explosion.
Zynab, who was was student at Sirius College in Melbourne, was one of at least 17 people killed when the ISIS bomber struck just after midnight on the second day of Ramadan. A second suicide attack, outside a public pension office in Shawaka, killed a further 14 people.
Read More: The Final Push for Mosul: 'Matter of Time' Until ISIS Flag Falls in Iraq's Second City
Khalid al-Harbiya drove five hours north to Baghdad from al-Nasiriya, where he had been staying, when he received news of the attack. He said the entire family had been left traumatized by the suicide bombing.
"It was such a brutal death. She was just a little girl, what has she ever done to anyone? She was not in the army or a fighter. They are criminals, they have no mercy, no humanity – they are monsters," Harbiya said.
He had to identify Zynab's body in the morgue and did not know if she was dead or alive when he arrived at the neurosurgery and teaching hospital she and other victims had been taken to.
"I started banging on my head … when I saw. It was so traumatic," he said. "May God avenge us from Daesh," he said usiong the Arabic acronym for the group.
"Normally your child survives you, not the other way around," he added.
Harbiya, a labourer from Victoria who fled Iraq 20 years ago and claimed asylum in Australia during the dictatorship of former I raqi leader Saddam Hussein,said his daughter wanted to be a teacher or doctor.
"She wanted to help people, I swear. She had a big heart," he said.
Baghdad has been rocked by regular ISIS suicide bomb attacks in the last three years. The frequency of the assaults, usually targeting Shi'ite areas in the Iraqi capital, have increased as the militant group's hold on territory, particularly in its Iraqi capital of Mosul has weakened.
The Iraqi Army has said it intends on liberating the whole of Mosul, the second largest city in Iraq, by the end of the month. U.S. military leaders have said it is only a matter of time before the city is liberated.