Dr. Anthony Fauci continued to reiterate his support of a potential vaccine mandate for domestic air travel on Monday, as the White House has reportedly been weighing such a possibility.
"I am not going to get ahead of the President," Fauci said during an appearance on MSNBC. "I told others when they asked, and I will repeat it for you, that it is on the table and under consideration. There are going to be a lot of factors going into that. I have expressed that I would be in favor of that if the President decides to do that and if the individuals involved in advising him are in favor of doing that, I would be in favor of doing that."
Fauci was pressed further about the potential for a mandate to be in place by the fall or winter but firmly declined to make such predictions.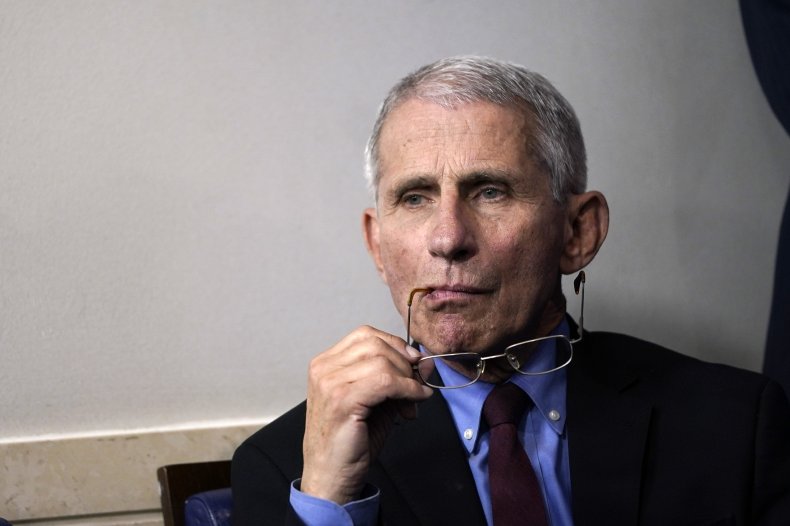 The White House announced on Monday that restrictions for foreign travelers entering the U.S. would be eased in November. Travelers will be required to show proof of vaccination and a negative COVID-19 test.
At the same time, reports suggest the White House is considering a similar vaccination mandate for domestic air travel. While Fauci has consistently voiced support, other sources within the Biden administration have said that such a policy is not forthcoming while also emphasizing that nothing is off the table.
"We haven't taken options off the table, but I don't have any updates to share with you at this point," White press secretary Jen Psaki said on Thursday. "Our focus is on the implementation of the big steps we announced last week."
"It's something we continue to look at," White Chief of Staff Ron Klain said during a recent appearance on Pod Save America. "We want to kind of weigh the number of people that these requirements could vaccinate versus the burden on the vaccinated, having to show proof every time you go on to an airplane, having to wait on longer lines at TSA [Transportation Security Administration]. But I think it's something we'll look at as we continue to progress."
Klain further claimed that vaccine mandates make more sense for more permanent situations, like jobs and the military.
For now, those traveling by air are required to wear masks until at least 2022. This ruling has led to a considerable uptick in reports of unruly flight passengers needing to be deplaned for refusing to comply with the rules.