The U.S. Food and Drug Administration (FDA) issued a warning Tuesday, urging consumers and health care providers to stop using the LuSys Laboratories Antigen Test (Nasal/Saliva) and COVID-19 IgG/IGM Antibody Test. The agency "believes there is a high risk of false results when using these tests."
The governmental organization went on to say that "neither test has been authorized, cleared or approved by the FDA for distribution or use in the United States."
The warning comes with recommendations for both users and health care providers such as to stop using those tests, talk to your health care provider and "if the antigen test was given less than two weeks ago, consider retesting your patients" with a different test.
Additionally, the FDA says the tests may be sold under a variety of names such as Luscient Diagnostics, Vivera Pharmaceuticals or EagleDX. The FDA said it "believes that those tests were distributed for use in laboratories or for at-home testing."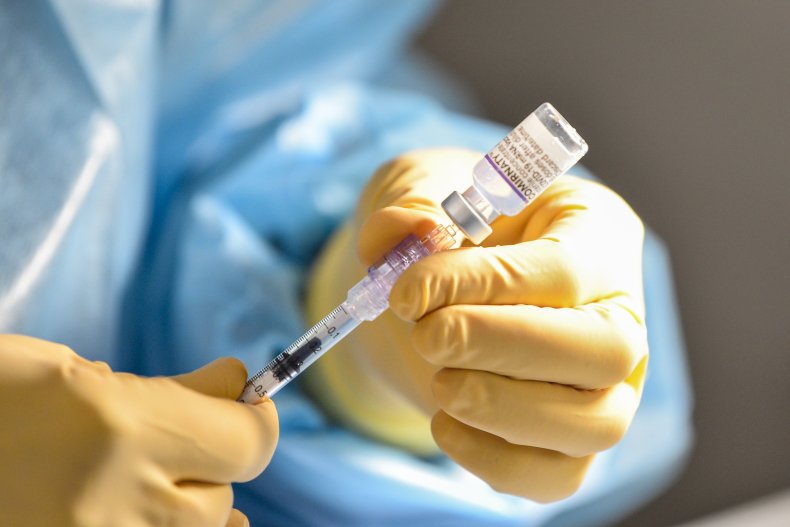 Anyone with questions or who believes they may have encountered an issue with their test kit should contact the FDA.
Newsweek reached out to the FDA for a statement on today's warning but did not hear back before publication.
The agency's warning comes one day after the Department of Health and Human Services (DHS) announced that, starting Jan. 15, those with health insurance who buy a federally approved at-home COVID-19 test would be reimbursed for their purchase.
The estimated 150 million Americans who do possess private insurance are eligible to have their at-home test kits paid for through the announcement from DHS.
In December, President Joe Biden announced a plan to try to stop the rise of COVID cases across the country. Biden's plan included the distribution of 500 at-home test kits. The move from the Biden administration comes in response to a shortage of at-home COVID-19 test kits.
On Monday, White House press secretary Jen Psaki said the first of those free, at-home testing kits would be "out the door in the coming weeks." Psaki went on to state that "Americans will begin being able to order these tests online later this month."
On Tuesday, the Centers for Disease Control and Prevention reported nearly 62 million total COVID-19 cases and more than 830,000 deaths in the United States.