FDA Oversight of Clinical Trials Has Fallen Drastically Under Trump Compared With Obama
The U.S. Food and Drug Administration (FDA) reportedly sent fewer warning letters to scientists over how they were conducting clinical trials during the Trump administration when compared with the tenure of his predecessor, Barack Obama. Experts fear this may indicate the agency's authority is being undermined.
During the first and final three years of the Obama presidency, 99 and 36 warning letters were sent due to serious transgressions in clinical trials, according to an investigation by the journal Science. In contrast, 12 were sent in the first three years of the Trump administration.
Science reviewed 1,600 FDA inspection and enforcement documents for trials found to violate rules and the law. Most of the documents were obtained via FOIA requests. The report assessed the entirety of Obama's presidency and the first three years of President Donald Trump's term.
The FDA is responsible for overseeing most clinical trials in the U.S., and has 102 inspectors tasked with investigating complaints from whistleblowers, visiting labs conducting trials, and reviewing the resulting findings.
Inspectors may conclude no action is needed, that voluntary changes are required, or that wrongdoings must be rectified in what is known as an OAI (official action indicated). Warning letters threatening further action may also be sent, and in some cases scientists may be banned from carrying out clinical research.
According to Science, the FDA carried out "significantly" more inspections into clinical trials in the Trump presidency, but laws were enforced less frequently. During the Obama administration, 6 percent of inspections resulted in an OIA, falling to less than 1 percent of the total in Trump's first three years in office. While reviews requiring no action rose, voluntary actions fell dramatically, Science reported.
Documents on inspections that resulted in OAIs or worse seen by Science reportedly showed the FDA usually said no action was needed or asked for voluntary changes.
During the Obama administration, the FDA used warning letters on seven occasions to immediately stop trials or prevent others from approving new ones in cases where the validity of data or patients are at immediate and serious risk. This has not yet happened during Trump's tenure.
Patricia Zettler, a lawyer who looked at the findings and worked at the FDA between 2009 to 2012, including as associate chief counsel, told Science it appeared the agency was enforcing clinical trial requirements "much less frequently." She said this was "troubling" for the welfare of participants and for ensuring data is valid.
The Science investigation also found it was the exception that corrections of dangerous or unlawful clinical trials practices flagged by FDA investigators were clearly rectified, including in cases where participants were harmed and data corrupted. Science reported the agency relied on unverified claims by researchers to close cases flagged as needing attention.
Charles Piller, an investigative reporter at Science, wrote in his article that the evidence gathered showed the "FDA's enforcement of clinical research regulations is often light-handed, slow-moving, and secretive."
Newsweek has contacted the White House for comment. The FDA told Science the data on OAIs and warning letters were correct.
The agency told Newsweek: "the FDA "takes its responsibility to oversee the safety of participants enrolled in clinical trials very seriously and takes action regarding possible violations of the laws in place to protect human subjects when warranted. It is important to note that the number of warning letters issued in any given time period can ebb and flow and is not a comprehensive marker of our oversight."
"Furthermore, a majority of clinical investigators cease conducting trials after FDA recommends regulatory or administrative action. As more companies engage with FDA earlier in the clinical trial process, issues can be discussed and addressed earlier, and may not get to the point of potentially needing a warning letter."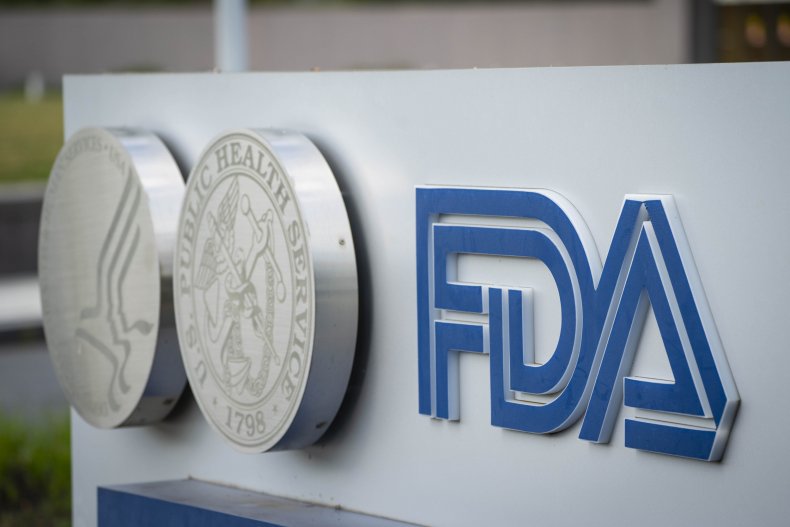 Matthew Herder, director of the Health Law Institute at Dalhousie University who was not involved in the investigation, told Newsweek "The FDA has long endured political pressure, lobbying, and criticism, including during former President Obama's time in office.
"Under Trump, that pressure and criticism has been more overt—at times coming directly from the President himself—and severe than ever before in the FDA's history. And it is important to note that the current administration's harsh tone towards the agency, at times descending into contempt, precedes the [COVID-19] pandemic."
He gave the example of the president promoting Right to Try. The law is similar to the FDA's existing Expanded Access Program to give terminally ill patients access to treatments, leading some to view it as a politically motivated bid to undermine the agency. Herder described Right to Try as "just one of the ways in which the FDA's authority has been undermined since 2016."
Herder said: "Very little surprised me about the findings. The FDA has, in a number of ways, shown an increasing hesitancy to initiate enforcement actions of any kind. The findings are deeply troubling, but part of a larger pattern that has characterized the agency's work for some time."
Zoe McLaren, associate professor in School of Public Policy at the University of Maryland, Baltimore County who was also not involved in the investigation, told Newsweek: "A decline in the number of enforcement actions during the current administration is concerning not only for current studies, but also for the future because researchers who anticipate little oversight will be less careful to adhere to clinical trial best practices."
McLaren said the current administration has been rolling back oversight and regulation in general, in order to reduce the size of government and its role in regulating business interests. "The decline in regulatory intensity at the FDA during the current administration is not surprising."
The report comes amid fears the FDA is under pressure to authorize the use of a coronavirus vaccine before the November 3 presidential election, which FDA commissioner Dr. Stephen Hahn has denied. Polls suggest there is skepticism among many Americans about the safety of coronavirus vaccines, with one recently showing fewer than 20 percent saying they would be willing to take it if Trump were to say it was safe.
Neither McLaren nor Herder believe the issues reported in Science will affect COVID-10 vaccine development. "Those trials are under such a magnifying glass that I would like to think that companies, researchers, the FDA—everyone really—is making sure that trials are properly conducted," said Herder.
McLaren said: "Oversight of the coronavirus vaccine process has been especially careful and transparent because so many experts at the FDA and in academia have insisted on it. The stakes are high."
Despite concerns about the laxity in oversight during the Trump administration, she believes credible public health experts such as Dr. Anthony Fauci, National Institute of Allergy and Infectious Diseases, will ensure it meets the highest standards.
"If the new coronavirus meets his high standards, then that would be enough for me to take the vaccine and recommend it to others," she said.