FDA Study Could End HIV-Era Gay Blood Donation Ban
The U.S. Food and Drug Administration (FDA) has launched a study that could end 1980s-era prohibitions against blood donations from men who have sex with men.
The pilot study, entitled ADVANCE: Assessing Donor Variability And New Concepts in Eligibility, will collaborate with three of the nation's largest blood centers—Vitalant, OneBlood and the American Red Cross—and LGBTQ community centers nationwide to examine whether the FDA should change its policies against gay, bisexual and queer male donors, ABC News reports.
Currently, the FDA won't accept donations from such men unless they've abstained from sex for three months prior to donating. The FDA adpoted the three-month abstinence policy in March after congressional Democrats urged them to do so as a way to possibly increase donations during the coronavirus pandemic.
"The FDA remains committed to considering alternatives to time-based deferral by generating the scientific evidence that is intended to support an individual risk assessment-based blood donor questionnaire," an FDA spokesperson told the aforementioned publication.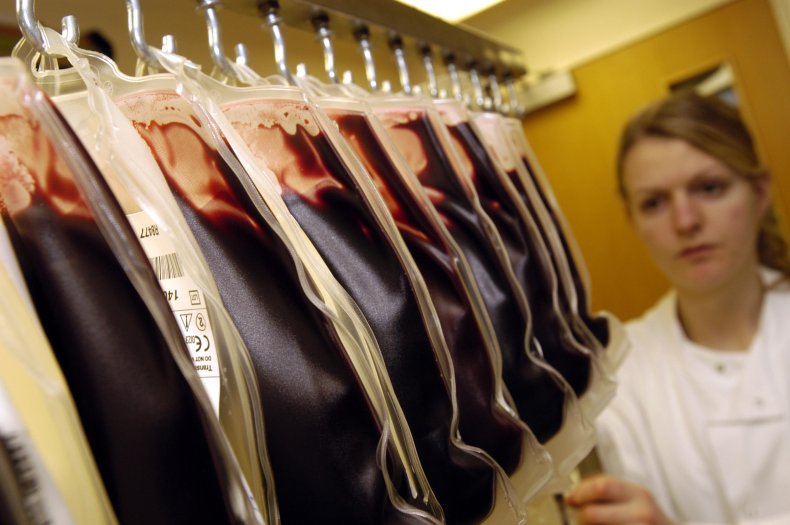 The FDA initially began its lifetime ban on gay, bi and queer men back in 1983 as a cautionary measure during the HIV epidemic. The organization lifted the ban in 2015, allowing such donors to give blood after abstaining from sex for 12 months.
However, even after the abstinance period was reduced to three months, many gay, bi and queer men and their allies still found the abstinence requirement discriminatory since no similar behavior was required from women or heterosexual men.
Even after the FDA lowered its abstinence policy to three months last March, blood banks still continued to turn bi and queer male donors away because the donation centers hadn't re-trained staff, reconfigured computer software or revised donor questionaires to allow donations from men who had only abstained from sex over the last three months.
In April, attorneys general from 19 states and Washington D.C. signed a letter urging the U.S. Department of Health and Human Services to end the FDA's prohibitions on gay, bi and queer male blood donors.
"The discriminatory restrictions against blood donations by healthy gay and bisexual Americans have persisted for far too long; the steps you have taken acknowledge current rules are informed more strongly by bias than science," the letter stated.
The current prohibitions on gay and bi male donors would forbid a man from donating blood to his own dying husband, even if the two were in an exclusive monogamous relationship. The prohibitions also single out bi and gay men and possibly violate the Constitution's equal protection principles under the Fourteenth Amendment and Fifth Amendment, the letter from the attorneys general said.
A 2014 study from the University of California-Los Angeles School of Law Williams Institute said that getting rid of donor prohibitions against gay and bi men would "produce over 2 million additional each eligible blood donors, including nearly 175,000 likely blood donors, and would produce nearly 300,000 pints of additional donated blood annually," potentially saving the lives of more than a million people.
This week, the United Kingdom changed its own discriminatory three-month sexual abstinence policy for gay, bi and queer male blood donors.
The region's new blood donation policy will accept blood from any person, regardless of gender or sexuality, provided that they've had the same sexual partner for the last three months, haven't knowingly been exposed to a sexually-transmitted infection and aren't using ant HIV-prevention medications known as PrEP or PEP (pre- and post-exposure prophylactics).
PrEP and PEP are both predominantly used by gay, bi and queer men.
The U.K.'s new blood donation policies will go into effect in summer 2021.