Federal Reserve Chair Warns Coronavirus Needs to Be Kept in Check
Federal Reserve Chairman Jerome Powell said the U.S. needs to keep a check on the novel coronavirus as several states recorded spikes in COVID-19 cases ahead of July 4 weekend celebrations.
In remarks that will be delivered to the House Financial Services Committee on Tuesday, Powell said the path toward economic recovery was "extraordinarily uncertain" and largely dependent on the coronavirus being brought under control.
The Federal Reserve boss added that a full economic recovery was "unlikely" if officials did not curb the spread of the virus and boost consumer confidence.
In opening remarks published ahead of the committee meeting, Powell said: "We have entered an important new phase and have done so sooner than expected. While this bounceback in economic activity is welcome, it also presents new challenges—notably, the need to keep the virus in check."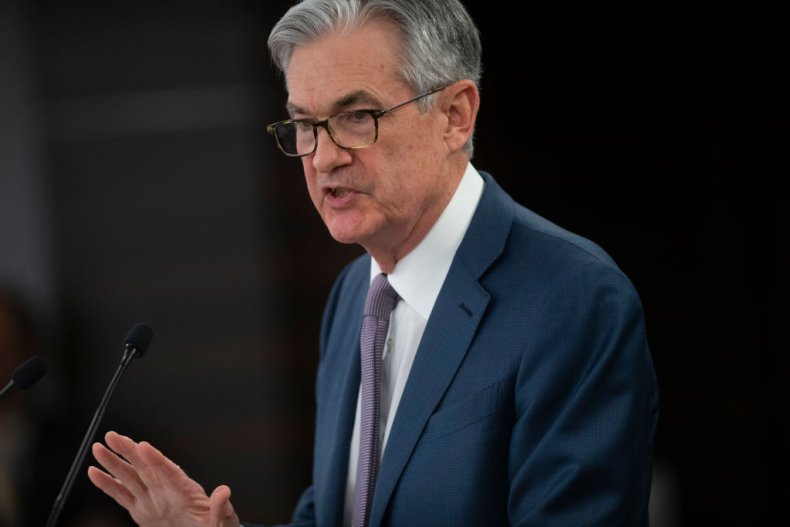 After noting that millions of Americans were still out of work as employment remained "far below" its pre-pandemic level, the Federal Reserve chairman added: "The path forward for the economy is extraordinarily uncertain and will depend in large part on our success in containing the virus. A full recovery is unlikely until people are confident that it is safe to re-engage in a broad range of activities."
He also warned lawmakers that the economic pain of the novel coronavirus outbreak had "not been evenly spread," but largely felt by low-income and minority communities.
"The rise in joblessness has been especially severe for lower-wage workers, for women, and for African Americans and Hispanics," Powell said. "This reversal of economic fortune has caused a level of pain that is hard to capture in words as lives are upended amid great uncertainty about the future."
The Federal Reserve chairman warned lawmakers about the economic importance of controlling the coronavirus as Florida officials announced plans to close beaches on the July 4 weekend to control the spread of the disease.
Palm Beach County and Broward County, the home of Fort Lauderdale, both announced beaches in the area would be closed over the weekend as Florida coronavirus cases topped the 140,000 mark.
Speaking to the press, Florida Gov. Ron DeSantis said the state's coronavirus guidelines had been "tossed aside" by some businesses who had packed a lot people into their establishments.
Texas has also reported sharp climbs in new confirmed COVID-19 cases over the past week, with the state reporting almost 6,000 new cases on June 25 alone.
The number of daily COVID-19 hospitalizations in the state also topped 5,000 from Friday to Sunday last week. According to the Texas Department of State Health Services, the number of hospitalizations has risen daily since around mid-June.
The graphic below, provided by Statista, shows the number of confirmed COVID-19 cases in the U.S. by state as of June 29.