Fergie Trends After Conan Gray's 'National Anthem' Gets Mixed Reactions
Fergie is trending on Twitter after Conan Gray's rendition of the National Anthem prompted mixed reviews.
The singer, who recently released his new album Superache, sang the song on Monday, July 18, at Major League Baseball's Home Run Derby at Dodger Stadium in Los Angeles, California.
Following his performance, professionals in the industry shared their reactions—which were similar to the ones the Black Eyed Peas alumnus received in 2018 at the NBA All-Star game.
"I don't know who TF Conan Gray is but that was top 5 worst National Anthem renditions I've ever heard," tweeted Patrick Sheldon, co-host of the "Bear Down Chicago" podcast. "Idk who Conan Gray and I wish it stayed that way. I've sang better anthems in the shower," 5News Sports Director Jacob Seus agreed.
Toronto City News sports reporter Michael Leach chimed in: "I was slightly annoyed that 'O Canada' was not sung even though there are no Blue Jays in the #HomeRunDerby ... Then I heard Conan Gray butcher the 'Star Spangled Banner' and I'm ok that MLB skipped us."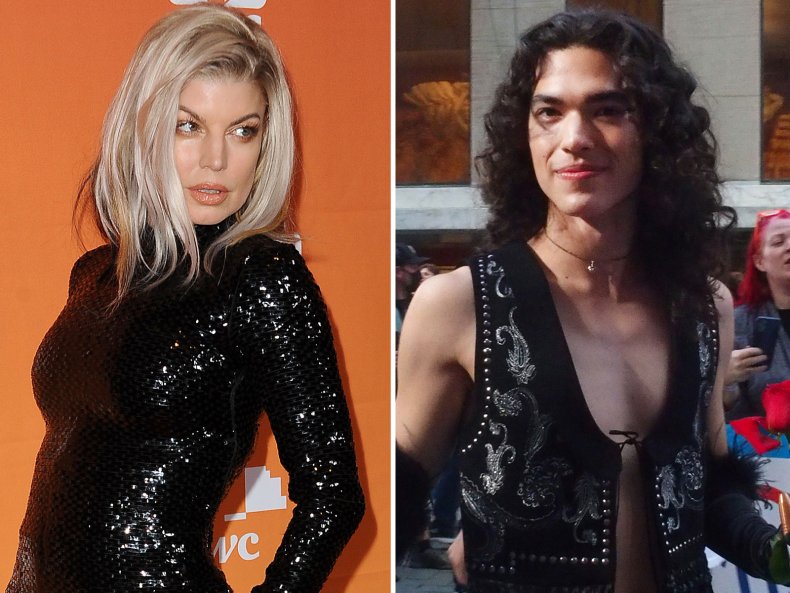 Others, however, defended the 23-year-old. "I don't know who Conan Gray is but I just heard him sing and he was fine so y'all leave him alone," opinion writer Skylar Baker-Jordan tweeted from her verified account.
Added Olney Magazine fiction editor Jennifer C. Martin: "I have only known about the existence of Conan Gray for five minutes, but from a Google photos search, I support him and everything he does and his entire weird shtick. Who cares about the National Anthem? America sucks."
At the time of publication, Fergie was trending with over 2,000 tweets from people who were comparing Gray's "Star Spangled Banner" to hers.
In February 2018, the "My Humps" singer, whose real name is Stacy Ann Ferguson, received so much backlash for her slowed down, jazzy rendition of the tune that she apologized.
"I've always been honored and proud to perform the National Anthem, and last night I wanted to try something special for the NBA," the mom-of-one, who shares son Axl Jack Duhamel with ex-husband Josh Duhamel, told TMZ.
"I'm a risk taker artistically, but clearly this rendition didn't strike the intended tone."
She continued: "I love this country and honestly tried my best."
At the time, ESPN journalist Jemele Hill posted a clip from TNT's coverage, noting that even NBA star Draymond Green couldn't keep a straight face.
"Draymond is all of us," he tweeted alongside a slew of laughing emojis.
Newsweek reached out to Gray's rep for comment. Fergie has not spoken out about the comparisons.