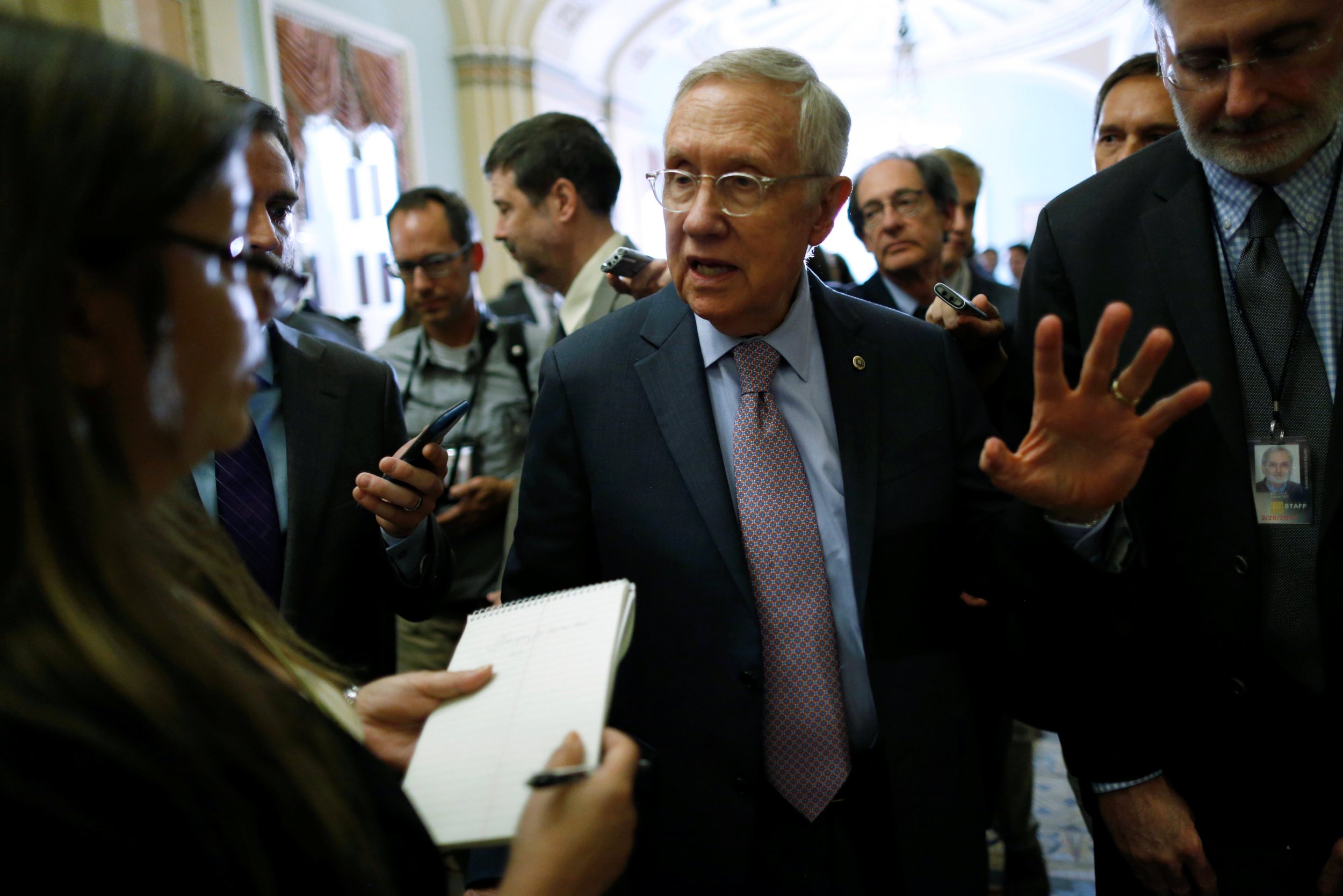 Updated | Senate Minority Leader Harry Reid criticized the U.S. government on Thursday for not doing enough to end female genital mutilation (FGM) around the world or to spread awareness of the practice within the U.S.
"We as a federal government have done very little" to bring an end to the practice, Reid said during a press conference on Thursday, calling FGM "a sickening form of oppression against women and girls." He added that the government should put more financial resources toward ending the practice and suggested that the U.S. government should stop giving money to countries where it is performed.
"I don't know how some agency hasn't focused on mutilation of these girls," said Reid. "With more money we could do a better job of outreach."
Reid spoke as the Government Accountability Office (GAO) released a report examining what the federal government has done to curb FGM and raise awareness. The findings, Reid said, are "shameful." While a number of federal agencies "provide education and assistance" regarding FGM, "gaps exist and agencies lack documented plans for future efforts," the report found. The GAO recommends in its report that the State Department make sure all visa applicants from countries with FGM prevalence know that the practice is harmful and illegal. Currently, only immigrant visa applicants receive such information, not non-immigrant visa applicants.
The report also recommends that the attorney general and the secretaries of the departments of Education, Health and Human Services, Homeland Security and State "develop a written plan that describes the agency's approach for conducting education and outreach" regarding FGM within the U.S.
"It always seems like there's a lot going on to keep us away from certain issues," Reid said. "If there were ever a human rights violation, this is it."
An estimated 200 million women and girls have undergone FGM around the world, and half a million women and girls in the U.S. are at risk of or have undergone the practice. FGM involves the cutting and, in some cases, the removal of parts of the female genitalia, usually at a young age. While the practice is prevalent in west, central and east African countries, there is also evidence of FGM being performed in Indonesia and some European countries, including Russia and the U.K.
Reid, who has been working on FGM prevention efforts for two decades, introduced the first U.S. legislation to outlaw FGM, in 1996. That law was amended in 2013 to include the criminalization of "vacation cutting," the practice of taking a girl under 18 out of the U.S. to undergo FGM. Reid said he became involved with the issue after watching a video of FGM being performed on a 4- or 5-year-old girl on her birthday.
Reid also said a high-level event, the U.S. End FGM/C Summit, will be held at the State Department on December 2, with the aim of developing a "comprehensive blueprint" for U.S. government agencies to use to fight FGM. The summit will be hosted by Equality Now, a global human rights organization, and Safe Hands for Girls, an Atlanta-based organization founded by Jaha Dukureh, an FGM survivor, who appeared alongside Reid on Thursday.
"The recommendations coming out of the summit will provide a blueprint for years to come on how government departments can collaborate to end this human rights violation," Shelby Quast, director of the Americas office at Equality Now, said in a statement on Thursday. "It is vital that FGM is part of child protection systems. 'Frontline' professionals such as teachers, health personnel and social workers should be adequately trained on warning signs and how to support survivors, including the provision of sensitive and effective treatment during childbirth and protecting girls at risk."
"We spend lots of money and lots of things…but we've basically spent nothing, nothing on this," said Reid. "Every time it's done to a girl their lives are changed forever."
This article has been updated with the name of the high-level event mentioned by Reid, the U.S. End FGM/C Summit.