The Fiend Attacks Seth Rollins to End Clash of Champions
Seth Rollins was the latest victim of The Fiend at the end of the Clash of Champions pay-per-view.
Following his Universal Championship win against Braun Strowman in the main event, Seth Rollins celebrated his victory at the top of the ramp when the lights went out. When they came back up, The Fiend held Rollins in the Sister Abigail and hit the finishing move on the ramp.
The Fiend then used the Mandible Claw to incapacitate the Universal Champion as the cameras went to black.
When the official upload of The Fiend's attack is available we will update this section.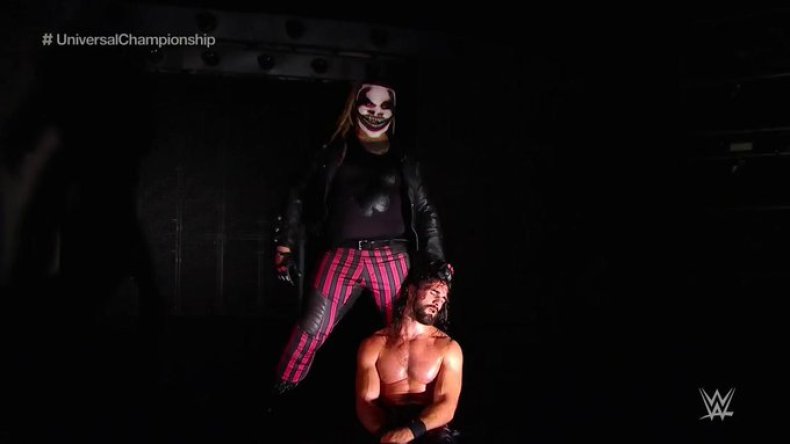 Before the Clash of Champions pay-per-view, Bray Wyatt teased a showdown with the winner of Rollins and Strowman's match at Hell in a Cell in October during one of the best episodes of Firefly Fun House.
Rollins would be the fifth victim of The Fiend after Finn Balor, Mick Foley, Kurt Angle and Jerry "The King" Lawler.
This is what Seth Rollins had to say when Newsweek interviewed him in July about Wyatt and his recent changes.
"I'm really curious to see where it goes. It'll be interesting to see how it translates into wrestling matches. That's always my concern when you look at characters that are a bit off the wall like that. How does it translate to being a performer and when does the act get old or tired. I have never been that guy, that weird type of personality. I've always been me. So I find it easy to connect with an audience but I'm curious to see how Bray Wyatt connects with the audience on a regular basis. I'm looking forward to it, first night was a home run so let's see where it goes from here."
The Fiend character made its in-ring debut back on July 15 when he attacked Finn Balor, who he would eventually face at this year's SummerSlam.
Bray himself returned to television in April with pre-taped episodes Firefly Fun House. This new gimmick transformed Wyatt into a host of a children's show but each episode had evil and creepy undertones.
Each character in the show were manifestations of Wyatt's prior gimmicks and characters and often mentioned past moments in his career.
Hell in a Cell will take place from Sacramento on Sunday, October 6.
What did you think of The Fiend's attack on Rollins? Would you rather have seen Bray take on Braun Strowman? Let us know in the comments section.