FIFA President Sepp Blatter to Face Swiss Charge of Criminal Mismanagement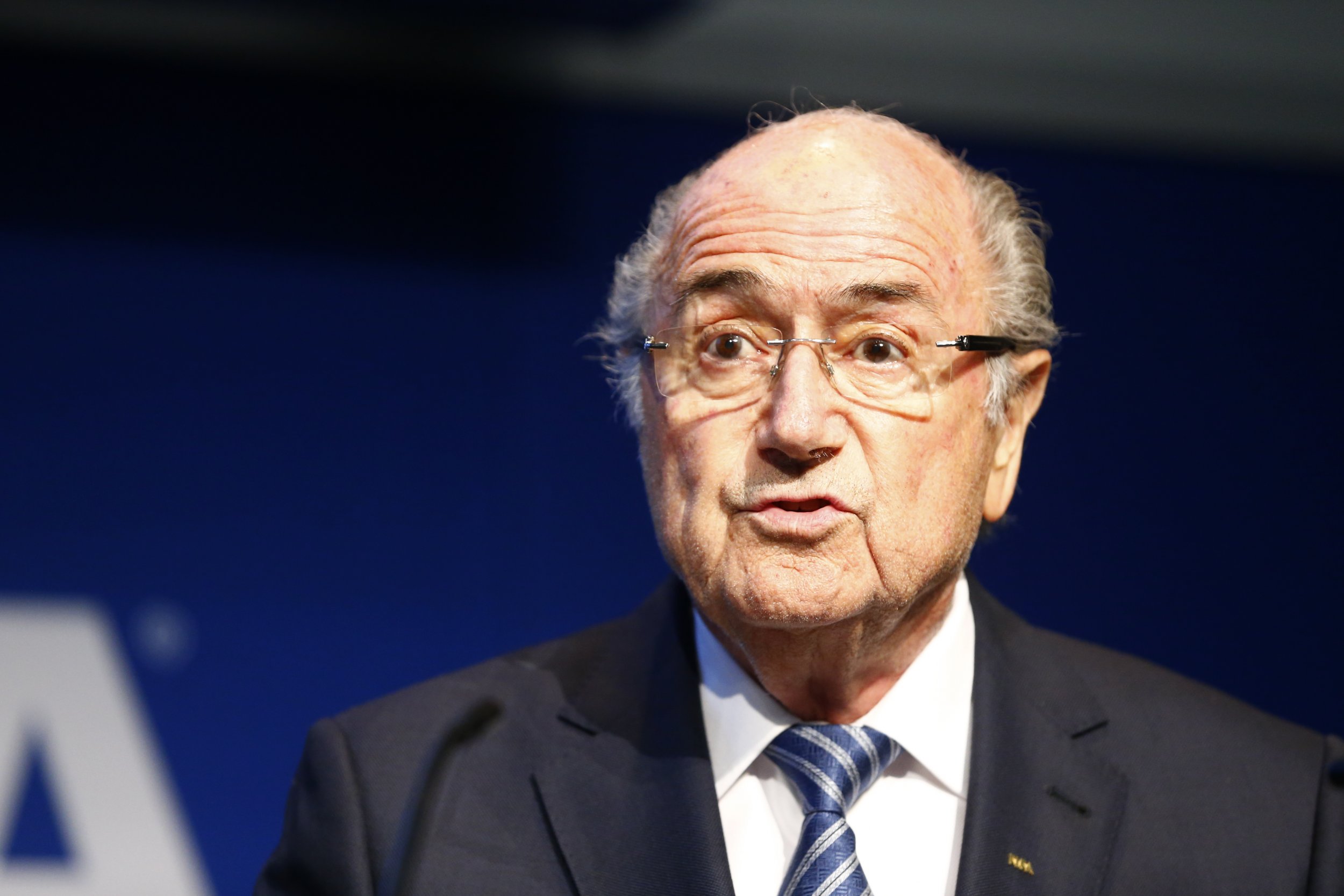 The Swiss Attorney General will charge Fédération Internationale de Football Association (FIFA) President Sepp Blatter with criminal mismanagement and misappropriation, according to a report released Friday morning. Swiss authorities seized Blatter's office and plan to interrogate him later Friday.
The Swiss investigation into Blatter will focus on two primary events: In 2005, Blatter allegedly made an illegal deal with Jack Warner, a former FIFA vice president; in 2011, he allegedly made what was described as a "disloyal" payment to Michel Platini, the leader of FIFA Europe. Platini was previously considered as a choice to replace Blatter as president of the organization.
"FIFA has been cooperating with the Office of the Swiss Attorney General and has complied with all requests for documents, data and other information. We will continue this level of cooperation throughout the investigation," FIFA said in a statement, adding it was unable to discuss details because the investigation is ongoing.
FIFA helped the U.S. attorney general to facilitate interviews with officials within the organization, the governing body added. FIFA did not specify how many interviews were conducted, noting only that there were multiple interviews and that they aided the Swiss government in gathering documents.
FIFA has been a center of controversy since the United States Attorney's Office charged 14 defendants with 47 counts in late May. These charges include racketeering, wire fraud, money laundering and corruption inside FIFA. The alleged corruption scheme over which the defendants are charged has been ongoing for 24 years, the office said.
Warner was one of the officials named in this scandal. According to Sports Illustrated, a document shows Blatter sold rights to two World Cups to Warner's Caribbean Football Union for $600,000 in 2005. Notably, Blatter was not charged by the United States in its probe.
This news comes just after soccer's governing body announced it would not move the 2022 World Cup from Qatar. Blatter planned to host a press conference later Friday, but when news of the charges broke, the conference was canceled.