Finland Arrests Iraqi Twins Linked to ISIS Attack in Tikrit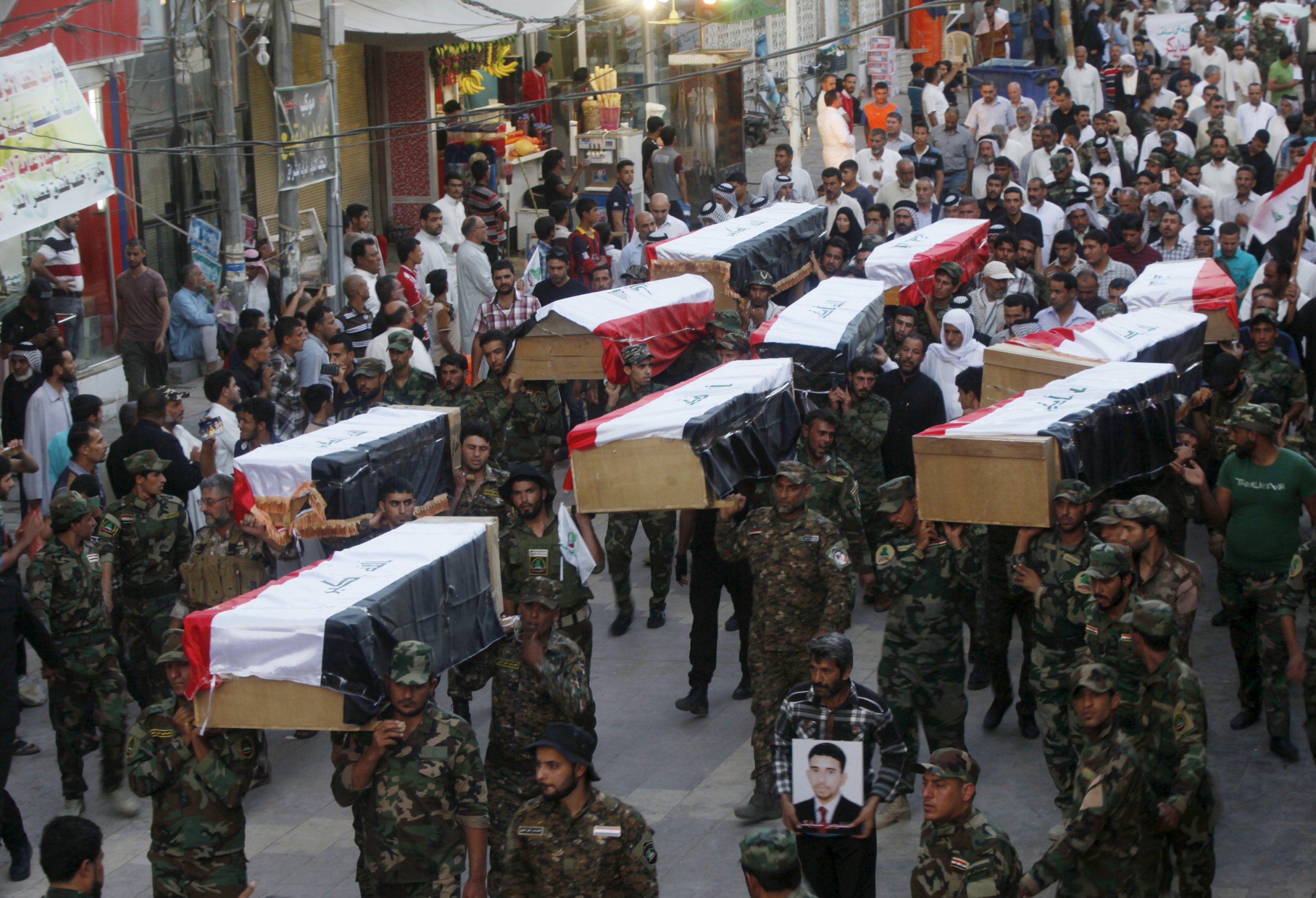 Finnish police have arrested Iraqi twins who are believed to have featured in a video showing a massacre carried out by the Islamic State militant group (ISIS). The pair, aged 23, are suspected of killing 11 people in the Iraqi city of Tikrit in June 2014. They returned to Finland in September and were arrested in the southwestern town of Forssa, police said on Friday.
In the video, neither brother is masked, Finnish broadcaster YLE reports. Chief Inspector Jari Räty said the clip shows them shooting dead 11 people lying on the ground. Police tracked them down with the help of Finnish intelligence services. Räty wouldn't say whether the brothers were in the country to claim asylum, as YLE reported Friday. The twins will be taken to a district court where police will formally ask for them to be put under arrest.
The June 2014 attack occurred at the Camp Speicher military base near Tikrit, the BBC reports. Islamist militants killed unarmed Iraqi Air Force cadets and then posted videos of their deaths online. It is estimated that up to 1,700 people died in the attacks. Earlier this year, mass graves were discovered in the city after it was recaptured by government forces.
Fear of ISIS members entering Europe pretending to be refugees intensified after the November 13 attacks in Paris, when a Syrian passport was found near the body of one of the suicide bombers. On Thursday, authorities in Geneva raised the city's alert levels and deployed extra police in the search for "suspicious individuals" believed linked to the Paris attacks.
Like several other European countries—overwhelmed by the number of refugees reaching the continent—Finland has been trying to deter people from seeking asylum there. An estimated 32,000 refugees have entered the country so far this year, the New York Times reports.