Investigators found evidence that Tennessee's former top vaccine official, Dr. Michelle Fiscus, purchased a dog muzzle that she previously claimed was mailed to her house for intimidation purposes before she was fired from the state's health department in July.
An investigation by the Tennessee Department of Safety and Homeland Security found that the muzzle was purchased from Fiscus' own American Express credit card and that there is no evidence to suggest it was meant to threaten her, Axios first reported Monday.
The report comes after Fiscus claimed that she was mailed the muzzle in an Amazon package as a symbol that she should "stop talking about vaccinating people," a week before she was fired from the Tennessee Department of Health last month.
"Someone wanted to send a message to tell her to stop talking, they thought it would be a threat to her," Brad Fiscus, her husband, previously told The Tennessean.
Last month, Fiscus alleged that she was terminated from her position because Republican lawmakers were upset about the health department's efforts to influence teenagers to get the COVID-19 vaccine. After she was fired, Fiscus released a 1,200-word statement accusing health department leaders of using her as a scapegoat for political purposes, The Tennessean reported.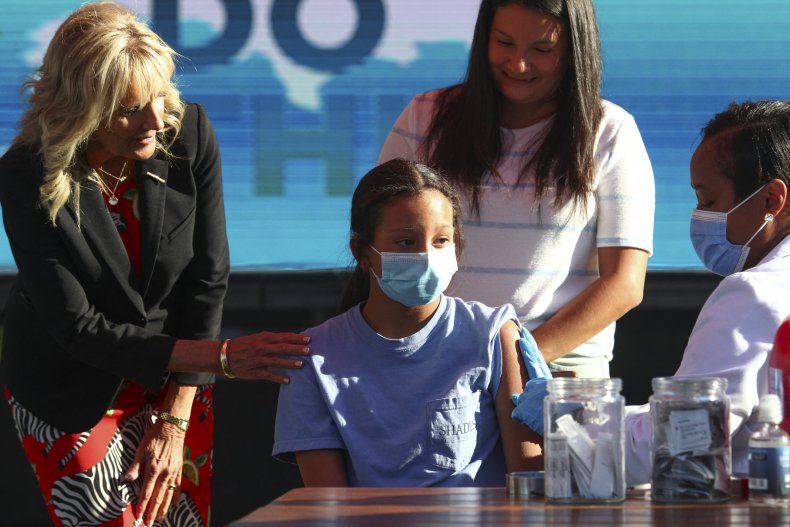 In response, the health department released a memo last month stating that Fiscus was fired for multiple conduct issues, including ineffective management and for attempting to channel state money into a nonprofit she founded.
In a statement on Twitter Monday, Fiscus denied the Department of Safety and Homeland Security's new findings. The department alleged that the dog muzzle was purchased from one of two Amazon account linked to Fiscus' name and credit card.
"Regarding the muzzle: I ASKED Homeland Security to investigate the origin. Just provided a redacted HS report by Axios Nashville. Report says a second account was made under my name from a phone in WA? Waiting on unredacted report. Hold tight. No, I didn't send it to myself," Fiscus wrote.
Furthermore, in a statement distributed by her husband, Fiscus said she was not aware of the department's report until Axios shared it Monday.
"We have now learned that a second Amazon account had been established under my name using what appears to be a temporary phone, possibly in Washington state," Fiscus told the news outlet.
"I have asked Homeland Security for the unredacted report so that I can investigate further and am awaiting their response," she added.
Newsweek contacted the Tennessee Department of Safety and Homeland Security for additional comment but did not hear back in time for publication.