First Migrant Caravan Reaches Mexico City as U.S. Troops Lay Barbed Wire at Border
The first of several caravans of Central American migrants making their way to the U.S. to claim asylum has reached Mexico City.
Hundreds of members of the caravan arrived in Mexico's capital over the weekend, with about 450 people receiving temporary shelter at a sports stadium in Mexico City.
The convoy, which saw its numbers swell to more than 7,000 people at one point, now includes as many as 5,000 individuals, the BBC has reported, with members predominantly coming from Honduras, Guatemala and El Salvador.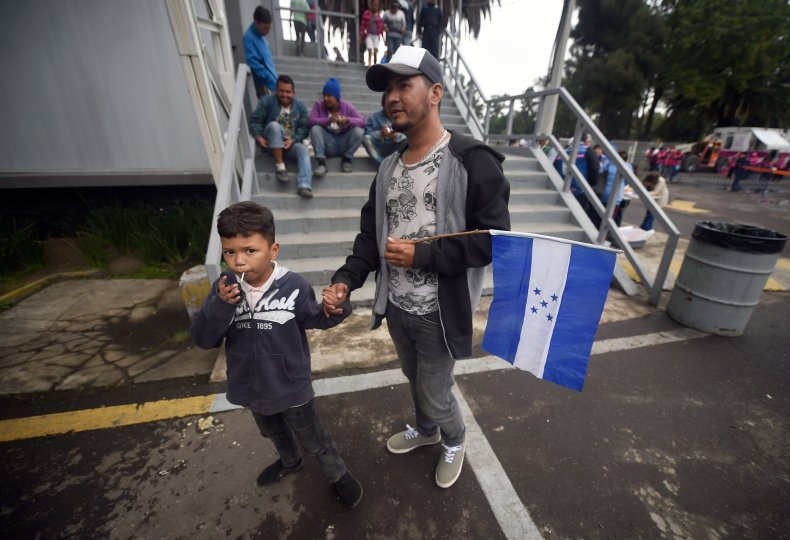 The caravan's progress in its trek toward the U.S. border brings its members within 580 miles of the closest port of entry in Hidalgo, near McAllen, Texas.
But it is still unclear which route the caravan will take. If it chooses to follow in the steps of a previous caravan that arrived at the San Ysidro port of entry in San Diego, in April, the distance it would have to travel could more than double.
Currently, there are at least four separate caravans of Central American migrants traveling toward the U.S. border in a bid for asylum. Many face political and economic instability in their home countries, as well as the threat of gang violence.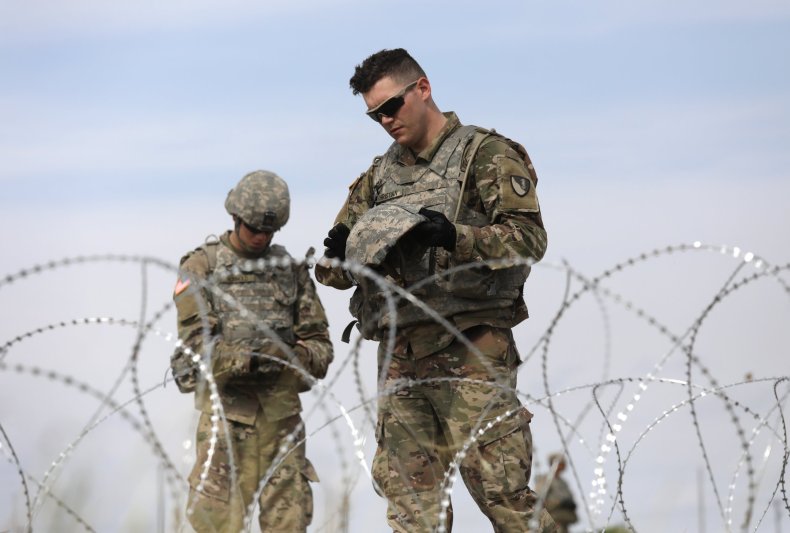 President Donald Trump has vowed to stop the caravan at the border, with his administration moving forward with a plan to deploy thousands of military troops at the border in anticipation of the first caravan's arrival, which Trump has likened to "an invasion."
On Sunday, U.S. Army soldiers were shown stringing razor wire near a port of entry at Donna, Texas. Troops have for the most part been instructed to play a supporting role at the border by assisting border officials in their efforts.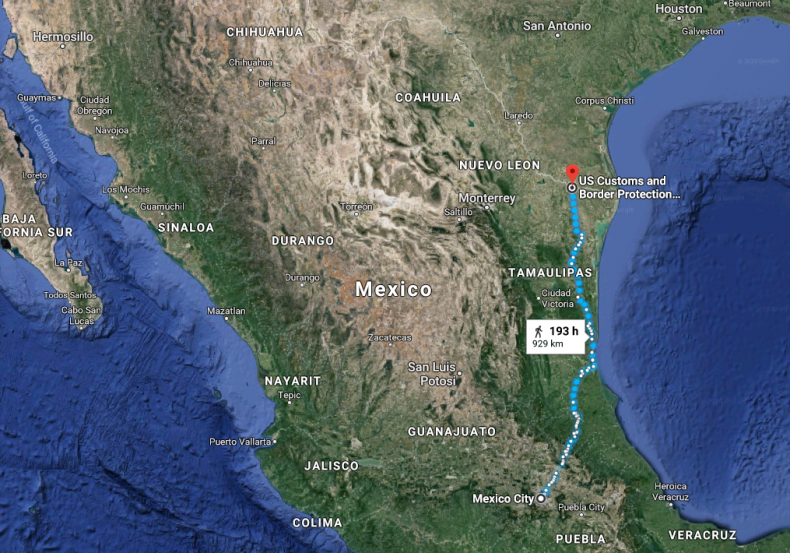 The president also recently announced that he planned to sign an order that could lead to the large-scale detention of migrants crossing the southern border, in addition to barring anyone caught crossing illegally into the U.S. from claiming asylum.
Read more: Caravan Migrants Heading Toward U.S. Launch Lawsuit Against Trump Administration Over Rights Violations
Migrants heading toward the U.S. have launched a lawsuit, accusing Trump and his administration of violating their rights, while the president's critics, including former President Barack Obama, have accused Trump and his government of exploiting the situation as a "political stunt" ahead of Tuesday's midterm elections.
The president has denied claims that he is exploiting the issue in a bid to distract voters from real problems ahead of the midterms, claiming earlier this month that he had been fighting "to have strong borders" before he "ever thought of running for office."