Brexit: Five Questions About EU Migrants For Theresa May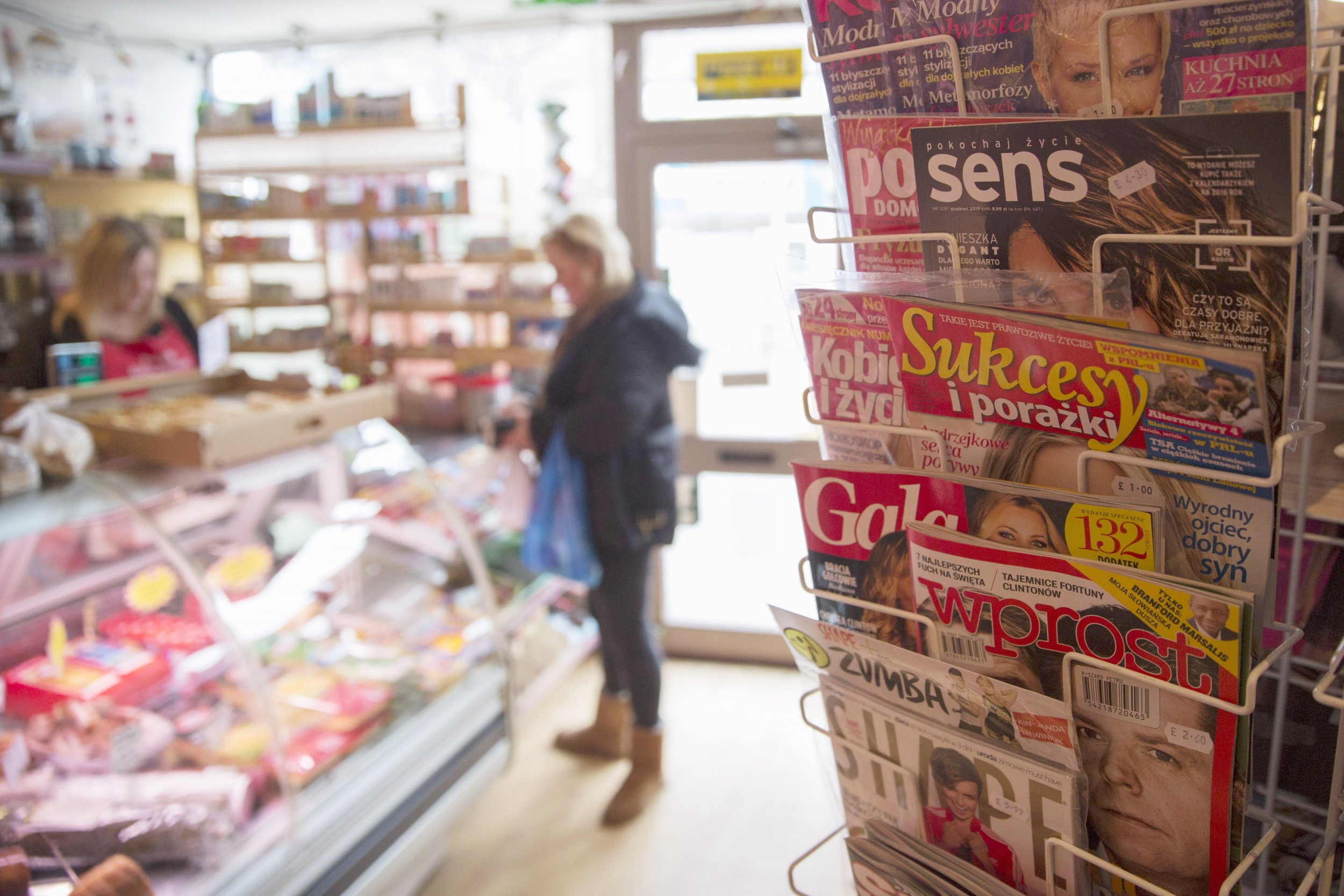 In a visit to Poland on Tuesday, Britain's Prime Minister Theresa May reassured her audience that "Poles living in the U.K. continue to be welcome and we value the contribution that they make to our country."
But after the Brexit vote, many Poles and others among the roughly 3 million EU citizens living in Britain feel far from secure. Once the U.K. leaves the EU (a date for which has not yet been set), they will no longer be covered by the EU freedom of movement rules that allow them to live and work in any of the bloc's member states.
So far, May has failed to guarantee the rights of such people; the government said it is not possible to do so until negotiations begin and it receives similar assurances about the status of British citizens living in Europe.
But in so doing, she's leaving a lot of people, some with families and the majority with jobs, in the lurch. And it's often ignored that, beyond the right of such people to remain, there's plenty more uncertainty. Here are five questions about their future that need answering, and soon.
Can they stay?
This is the big one. When Britain leaves the EU, will those who live there as EU citizens have to leave? The short answer is that most of them probably won't. Most people who have lived there for five years and up qualify for a "right to permanent residence" under EU law.
There's a general international law principle that changes such as Britain leaving the EU should not take away rights people have already earned. Many may also qualify for a "right to permanent residence" under U.K. law; anyone who has obtained this would be protected.
But questions remain in particular about the fate of those who have lived in Britain for less than five years, and there's no guarantee the government wouldn't try to send others away, though they'd probably face tough and unseemly legal battles in doing so.
What about their children?
Any deal that allowed EU citizens to stay in the U.K. would presumably also allow any children dependent on them to do so. But what about when those children turn 18? Will they take on the same rights as their parents? Will they qualify for tuition fee loans if they want to go to university?
Watch out for the fine print on families in whatever emerges from the negotiations.
Can they get benefits?
Before the vote, Charlotte O'Brien, senior lecturer at York Law School, told me that any deal on EU citizens' rights would need to go into detail on their continued access to benefits. In Switzerland, for example, access to social assistance benefits—which in the U.K. includes top-ups on rent and possibly the government's forthcoming scheme to simplify welfare by rolling several different benefits into one—are limited for EU nationals, and these people are also required by law to get private health care.
What about the new arrivals?
Britain's Home Affairs Select Committee of MPs has predicted that the uncertainty over migrants' continuing right to remain could drive a spike in new arrivals from the EU; people will rush to get to Britain before the drawbridge is pulled up.
May and her government need to say publicly when the cut-off point is after which new arrivals will no longer be allowed to stay permanently. Will it be the day of the referendum result? The day the EU exit mechanism is triggered? The day the country leaves? Or any other point?
Will they be safe?
Even if citizens' legal rights are protected, they face another threat. Hate crime targeted at immigrants and the descendents of immigrants has spiked in the wake of the referendum result. According to the National Police Chiefs Council (NPCC), the U.K. has seen a 20 percent increase in hate crime in mid-June to mid-July, year-on-year.
On Wednesday, the new Home Secretary Amber Rudd announced plans for a multi-million pound campaign to tackle the rise. But May's government will need to monitor its success closely, continue to respond to the issue, and communicate success effectively to reassure Britain's migrant population.