Italy's Populist Five Star Movement Votes To Join Pro-EU Alliance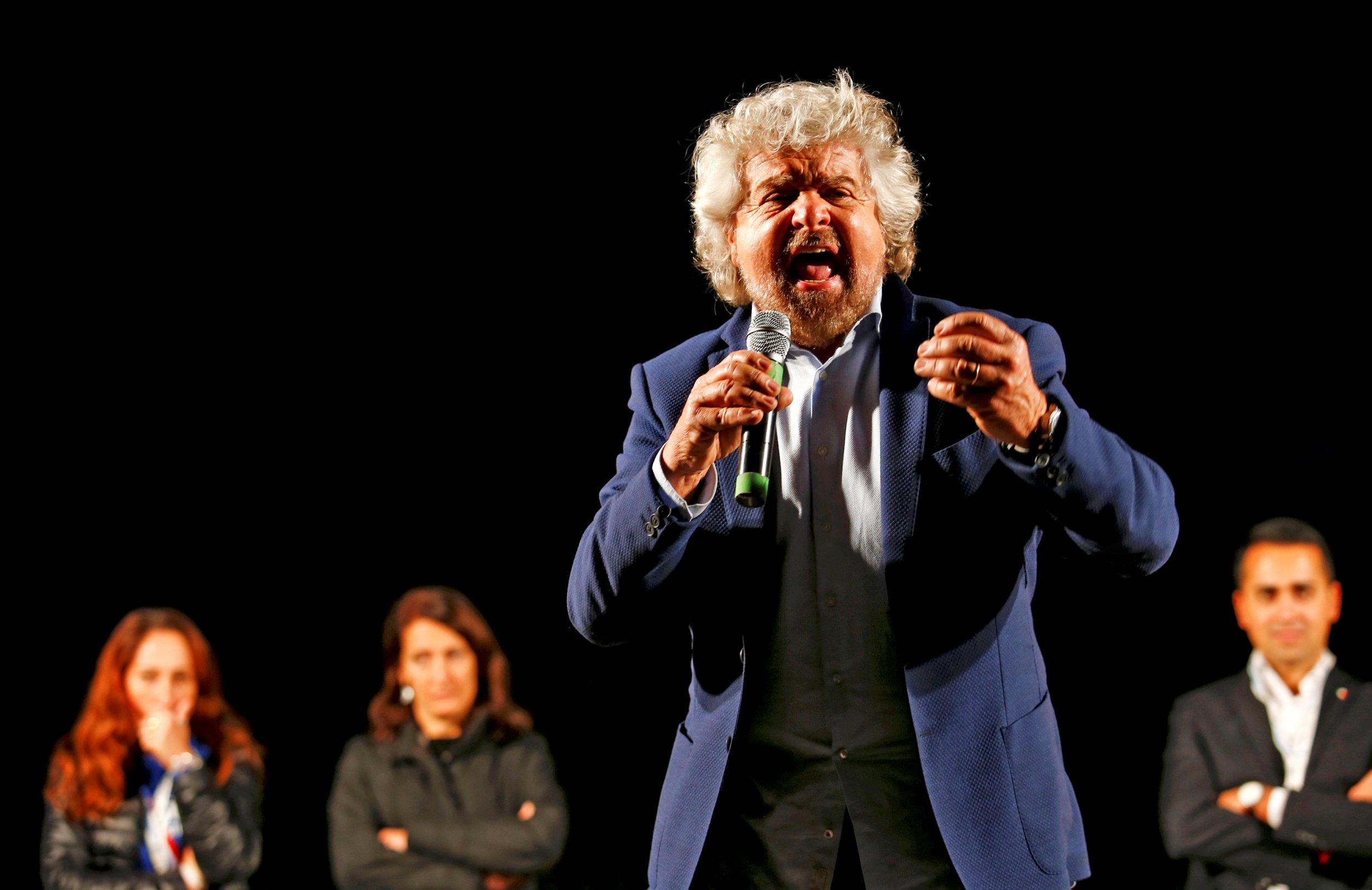 Italy's populist Five Star Movement has shocked the establishment by voting to join the European Parliament's most pro-European group—leaving its alliance with UKIP.
A tweet from the movement's official account confirmed that a poll of over 40,000 members backed the party's MEPs joining the Alliance of Liberals and Democrats for Europe, a centrist group in the EU parliament that counts Britain's Liberal Democrats among its members.
Some 78.5 percent of members who voted backed the party's new alliance. The Five Star Movement had been in an alliance with Nigel Farage's UKIP in the Europe of Freedom and Direct Democracy (EFDD) group.
Farage issued a furious statement shortly after the decision, claiming the Five Star Movement had "joined the EU establishment."
"Beppe Grillo will now join the Euro-fanatic establishment of ALDE which supports TTIP, mass immigration and an EU Army, but oppose[s] direct democracy," he said.
Beppe Grillo, the Five Star founder and comedian, stated in a blog published before the vote that after UKIP had achieved its founding aim of securing Brexit, the British members of the group would be engaged with little else.
Staying in the EFDD, he argued, would be "tantamount to facing the next 2.5 years without a common political goal."
The AFDD says it can still continue to exist as it still claims the membership of seven national delegations.
The ALDE will now decide whether to admit the Five Star Movement, which does not favor an Italian exit from the EU, but has taken highly skeptical positions on the euro currency and other central tenets of European integration.