'F**k You Pay Me': Internet Supports Worker Who's 'in It for the Money'
An employee received support online after sharing that he recently accepted a new job, which his manager reacted negatively to.
Posting in Reddit's "Antiwork" forum on Friday under the username u/PresidentD**kFingers, the employee said his manager accused him of being "in it for the money" when it comes to working. The post has garnered more than 24,000 upvotes, and over 2,000 comments from Redditors who argued that most people work solely "for the money," as it's essential for survival.
In his post, the employee said his manager lodged the accusation after he submitted his two-weeks notice.
"My manager says, 'So you're just in it for the money?'" the worker recalled. "Yes. Yes, I am."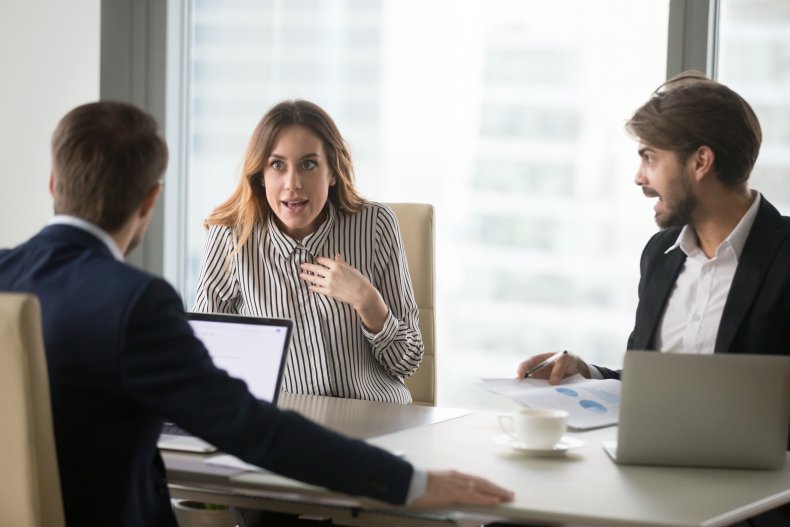 The employee went on to say that he worked for the company for four years, but couldn't secure a raise.
"I need more money to house and feed my family. You haven't given it to me, so I found it elsewhere," he vented.
"[I]f somebody else is gonna come in and pay me a lot more to do another job, I'm gonna take it. I'm not here because 'we're a family' or because 'I LOVE SaaS platforms and it's always been my dream to work at one,'" he continued. "F**k you pay me."
Of course, the employee isn't the first to leave a job over money. The Pew Research Center found that during last year's Great Resignation, 63 percent of workers left their jobs due to low pay. Further, those who found employment after quitting were "more likely than not to say their [new] job has better pay, more opportunities for advancement and more work-life balance and flexibility."
Economists have long encouraged employers to increase workers' pay, as research suggests higher wages can motivate employees to work harder, attract more "high-quality" applicants, and reduce turnover, among other things.
Redditors React
Redditors backed the employee's decision to leave his job for a higher-paying one, stating that most people work solely for the money.
"What a weird mindset employers have," wrote u/SidheCreature. "Yeah! We're all in it for the money...[we] have bills to pay."
"Yes, I'm in it for the money. Because my landlord is in it for the money. My electric company is in it for the money. My university was/is in it for the money. The grocery store is in it for the money," said u/ginny11.
"I honestly don't see how companies are surprised that workers move on to take higher paychecks. Especially when it's all over the news about the cost of living increasing faster than wages and companies aren't increasing wages quickly enough," added u/StealthPhoenix88. "The bottom line is, if the wage isn't enough, people leave."
Newsweek has reached out to u/PresidentD**kFingers for comment.
Other Viral Moments
Other "Antiwork" posters to go viral include a candidate who was sent home from a job interview over her outfit, and an employee who accused their CEO of "blacklisting" workers from companies that pay more.