FKA Twigs Says Survivors Shouldn't Have to Answer Questions About Staying in Allegedly Abusive Relationships
FKA Twigs recently told CBS' Gayle King that she doesn't want to answer any questions about why she stayed in her allegedly abusive relationship with actor and ex-boyfriend Shia LaBeouf. Instead, she said, that sort of scrutiny should be directed at alleged abusers.
The British pop star sat down for an in-depth conversation with King for a nearly 10-minute segment that aired on CBS This Morning on Thursday. In the piece—which marks the singer's first television interview since filing a December lawsuit against LaBeouf—FKA Twigs detailed some of her allegations of emotional, mental and physical abuse.
For instance, she told King that she allegedly had to give LaBeouf a certain amount of physical affection each and every day while they were together. FKA Twigs also described an incident in which LaBeouf allegedly threatened to crash the car that he was driving, while she was in the passenger seat, if she said that she didn't love him and was going to leave him.
At one point in her talk with King, FKA Twigs said that she initially didn't want to file a lawsuit against the actor, but rather wanted to ensure that he got help privately so that "he wouldn't hurt anyone else." The comment prompted King to ask FKA Twigs why she stayed in the relationship, to which the singer refused to answer.
"I think just have to stop asking that question," FKA Twigs said. "I know that you're asking it out of love, but I'm just going to make a stance and say that I'm not going to answer that question anymore because the question should really be to the abuser: 'Why are you holding someone hostage with abuse?'"
She continued, saying, "People say, 'Oh, it couldn't have been that bad or else she would have left.' But no, it's because it was that bad, I couldn't leave."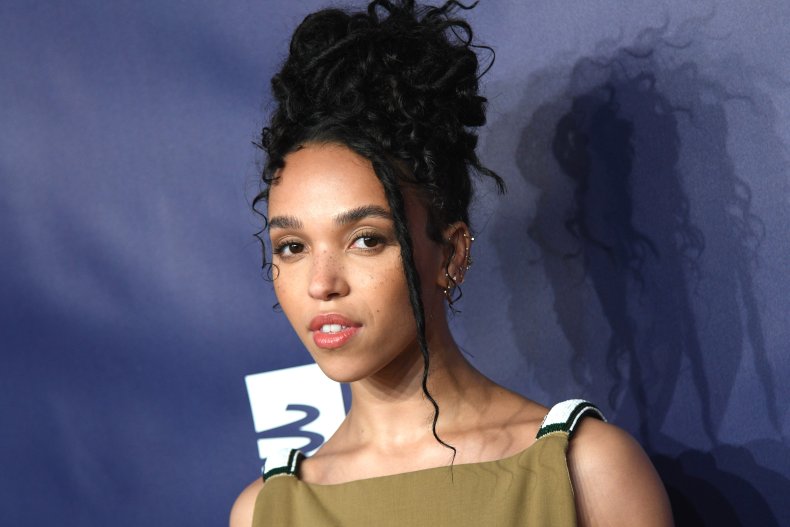 FKA Twigs met LaBeouf in 2018, on the set of the critically acclaimed movie Honey Boy; LaBeouf starred in and wrote the picture, based on his own childhood, and it was FKA Twigs' feature-film acting debut. According to the 33-year-old singer, LaBeouf seemed to be a romantic and a gentleman early on in their relationship. She said that he would jump over the fence of where she was staying and leave flowers, poems and books outside of her door. Twigs added, though, that since ending their relationship, she's realized that LaBeouf's behavior was a warning sign.
"I understand now that that's testing your boundaries. Instead of me thinking, 'Oh, that's nice to have flowers outside my door,' now I think it's inappropriate to jump over the fence of where I was living. But it didn't stop there. His behavior became gradually more and more abusive," she said.
When discussing the alleged incident in the car, FKA Twigs said that that episode only escalated when LaBeouf pulled over into a gas station and allegedly slammed her against the car and began to strangle her. The singer said that three men at the gas station who witnessed the alleged ordeal did nothing to help her.
"They just watched us, and I felt so alone," she said. "That's why I wanted to come forward, because victims and survivors shouldn't have to feel alone."
Near the end of the news segment, King noted, "Shia LaBeouf's lawyer said the actor denies generally, and specifically, each and every allegation in this lawsuit."
Just before her appearance on CBS This Morning, Elle magazine released an interview with FKA Twigs on Wednesday, in which the Gloucestershire native said that it was a "miracle" that she managed to leave the relationship alive.
In December, FKA Twigs filed a lawsuit against LaBeouf citing claims of sexual battery, assault and infliction of emotional distress. At the time, LaBeouf said that "many of these allegations are not true," referring to claims in the lawsuit and a set of allegations from another former girlfriend of his. He did, however, say in a December statement to the New York Times, "I have been abusive to myself and everyone around me for years." LaBeouf has since checked into an inpatient rehab facility, according to a recent February report in Variety.