'The Flash' Season 7: Why Is Carlos Valdes Leaving As Cisco Ramon?
The Flash is getting ready to say goodbye to another long-standing cast member in Season 7, as Cisco Ramon (played by Carlos Valdes) leaves Central City for Star City for a job with A.R.G.U.S.
Episode 12 of the season, airing now on The CW website and app, saw Team Flash say goodbye to their long-time colleague with a goodbye rendition of Lady Gaga's "Poker Face"—the same song the team played to bring Barry (Grant Gustin) out of his coma in the plot seven years ago.
Though Valdes will make appearances in the final episodes of The Flash Season 7, his character is set to leave the show at the close of the season.
Why Carlos Valdes is leaving The Flash as Cisco Ramon
In a recent Entertainment Weekly (EW) feature, Valdes was asked exactly why he decided to step away from the role. He said: "I'm the child of an immigrant, so my whole ethos is "earn your place or card" and I think that's what I did for a long time. I just put my head down and I made it work. And a lot of joy and satisfaction and career rewards and momentum have come from that. And I'm so appreciative of that, but at the end of the day, mental health is important...me to step away from the show, it's a way of me taking care of myself."
In that interview, he also cited Naomi Osaka's recent decision to drop out of the French Open due to her mental health, as being similar to his own choice to leave the show.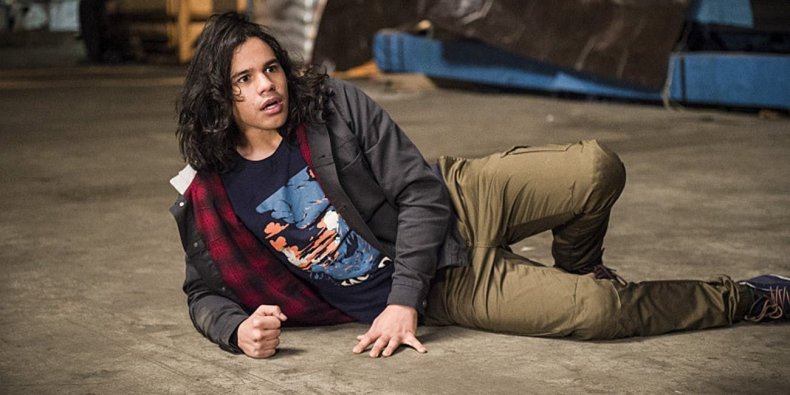 Valdes told TV Line earlier in June, "doing this kind of show with the sort of commitment that comes with it, it happened very fast, and I think that at the time I was in a place where I was still figuring out my life.
"Right around Season 4, I started debating what the end for this character might look like. So, that seed was always there, but it didn't really start becoming a reality until much later on — like, the end of Season 5, Season 6, where I started to become more comfortable with the idea of, 'oh, I think there's a good way to put an end to this chapter.'"
Though Cisco has said goodbye to Central City, he will be back for the final two episodes of this season, with Valdes telling EW he could return in the future.
Confirming his character would not be killed off, Valdes said, "it's a goodbye but it's not that tragic because it leaves the door open for Cisco."
The actor had previously taken some time off from the show, with his character absent from the recent Crisis on Infinite Earths crossover.
His exit comes after the main cast's contracts came to an end after Season 7. Of this, Grant Gustin said in an Entertainment Tonight interview, "Seven [seasons] is it for most of the cast, actually, but I think it would be great if we can continue after that."
The show will continue after that indeed, with Gustin signed up for the already ordered Season 8. Alongside Valdes, Tom Cavanagh also bowed out in Season 7.
The Flash Season 7 airs Tuesdays at 8 p.m. ET / 7 p.m. CT on The CW.
Seasons 1 to 6 are streaming on Netflix, and the last five episodes of Season 7 are on The CW website and app.