The Flash may have been away from screens for nearly 10 months, but The CW superhero show is set to return to the network this March with Barry Allen (played by Grant Gustin) getting his revenge on the new Mirror Master (Efrat Dor). The CW will air episodes in the U.S. and make them available to stream online, but viewers outside of America still have a few months to wait before they get to see the latest season from the Arrowverse.
When will The Flash Season 7 air?
The first episode of the season will air on Tuesday, March 2, when the show will air at 8 p.m. ET / 7 p.m. CT on The CW. The remaining episodes will air weekly on Tuesday night in that same timeslot.
This season is expected to have 18 episodes, meaning that we may be getting new episodes of the series into July 2021.
How to watch The Flash Season 7 online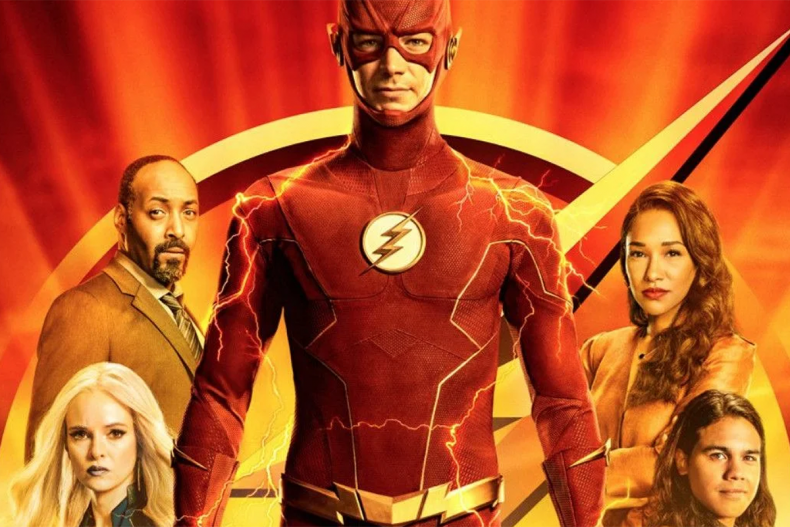 As usual, American Flash fans will be able to stream episodes online on The CW website and app from shortly after they first air on TV, with the site and app offering them to stream for free with apps. At any one point, The CW will offer the five most recent episodes available to stream for free.
International viewers, and U.S. viewers who want to wait to binge all of the series at once, will be able to do that later in the year on Netflix. Usually, full seasons drop on Netflix all at once sometime in late May.
However, that is almost certain to be delayed this year into the summer. The CW has a deal with Netflix whereby The Flash seasons (plus seasons of shows like Riverdale, All-American and Dynasty) come to the streamer eight days after their season finale airs. This means that, if Season 7 has 18 episodes and these air weekly from March 2, the earliest the show will finish is June 29, meaning a Netflix release date of July 7.
What to expect from The Flash Season 7
The official synopsis for the season from The CW reads:
"Barry Allen (Grant Gustin) lived a normal life as a perpetually tardy C.S.I. in the Central City Police Department. Barry's life changed forever when the S.T.A.R. Labs Particle Accelerator exploded, creating a dark-matter lightning storm that struck Barry, bestowing him with superspeed and making him the fastest man alive — The Flash. After a thrilling cliffhanger last season which saw the new Mirror Master (Efrat Dor) victorious and still-at-large in Central City, The Flash must regroup in order to stop her and find a way to make contact with his missing wife, Iris West-Allen (Candice Patton).
"With help from the rest of Team Flash, which includes superheroes Caitlin Snow (Danielle Panabaker), Cisco Ramon (Carlos Valdes), Ralph Dibny (Hartley Sawyer), and Nash Wells (Tom Cavanagh), as well as the Flash's adoptive father Joe West (Jesse L. Martin), Meta-Attorney Cecile Horton (Danielle Nicolet), tough cub reporter Allegra Garcia (Kayla Compton) and brilliant tech-nerd Chester P. Runk (Brandon McKnight)...Flash will ultimately defeat Mirror Master. But in doing so, he'll also unleash an even more powerful and devastating threat on Central City: one that threatens to tear his team—and his marriage—apart."
The Flash Season 7 airs Tuesdays at 8 p.m. ET / 7 p.m. CT on The CW.