Florida Man Claims to Be DEA Agent to Get Wendy's Discount: Police
A Florida man allegedly claimed to be an undercover agent with the Drug Enforcement Administration (DEA) in order to get a Wendy's discount, according to police.
Jesse Stover was arrested Monday after his request for a discount was refused and an argument broke out between him and employees at the chain restaurant, WPLG reported. Officers discovered a badge that Stover allegedly used to impersonate law enforcement while searching him.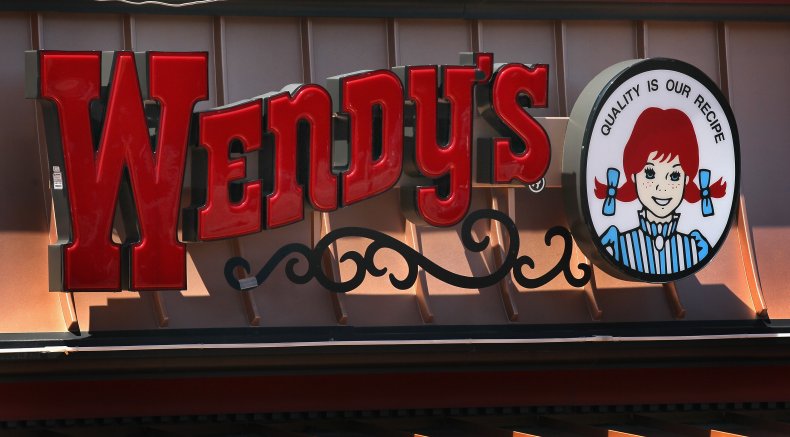 The case involving Stover is one of several incidents in the U.S. this month where individuals allegedly impersonated officers or agents. A college student was pulled over by a man allegedly impersonating a cop and called 911, while another man accused of posing as a federal agent allegedly offered to purchase a gun for a Secret Service agent serving in First Lady Jill Biden's protective detail.
When the FBI raided the apartment of two men accused of impersonating officers, including the one who offered to purchase the gun for the Secret Service agent, the agency found a cache of weapons, Newsweek previously reported.
While Stover's alleged efforts to secure a law enforcement discount were unsuccessful Monday, officers learned that he had been requesting and receiving the discount at the Wendy's location for more than two years, according to a Bunnell Police Department news release.
The badge he was accused of using to secure the law enforcement discount was actually a concealed weapon permit badge, which looks similar to a law enforcement badge.
Stover was booked into the Flagler County Jail after his arrest Monday, WPLG reported.
On April 11, Stover allegedly entered the Wendy's location on Commerce Parkway in Bunnell, Florida, and asked to have the law enforcement discount applied to his purchase, the release said. When he was asked to show his law enforcement badge, he quickly flashed a gold-colored badge to staff at the location and then requested the discount again.
An argument broke out after his request was denied, and Bunnell Police Department officers were dispatched to the restaurant after receiving a report of suspicious activity. Police held interviews with Stover, Wendy's employees and a customer after the encounter, the release said.
The charging affidavit against Stover showed that he had been charged with falsely impersonating an officer.
It was not immediately clear how much money Stover was able to save at the Wendy's over the couple of years by allegedly impersonating an officer, but the incident on Monday may be costing him thousands. The affidavit showed that his bond was set at $2,500.
At the Bunnell location where Stover was arrested, menu prices show that $2,500 could currently buy a customer about 500 single hamburgers, 463 classic chicken sandwiches and 929 large classic chocolate Frosty's, without taking tax into account.
A Dave's Single hamburger, classic chicken sandwich and large classic chocolate Frosty cost $4.99, $5.39 and $2.69, respectively, according to the Bunnell location's menu.
Newsweek was not immediately able to confirm what discount Wendy's offers to members of law enforcement. Wendy's was contacted for confirmation and comment.
Update 4/15/22, 2:30 p.m. ET: This story was updated with additional information and background.